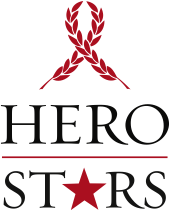 We encourage employees to take an active role in the communities they live in, and many join their property's HERO team to volunteer their time in local outreach events. In 2014, Caesars employees racked up nearly 200,000 hours of service in support of a wide range of social and environmental causes. That's an exceptional amount of commitment that we feel is important to recognize. Four times a year, Caesars celebrates three outstanding HERO volunteers that go above and beyond the call of duty to contribute their time, expertise, creativity and passion to initiatives that improve people's lives.
As nominated by their colleagues across all Caesars locations, this year's first HERO Stars are Stephanie Fajkus, Christine Todd and Eric Zawid. They have each won a $500 donation on their behalf to the charity of their choice.
We had a chat with each Star to learn more about their accomplishments and the issues they care most about. We're proud to share their stories:
Stephanie Fajkus: Employee Relations Representative at North Kansas City Casino & Hotel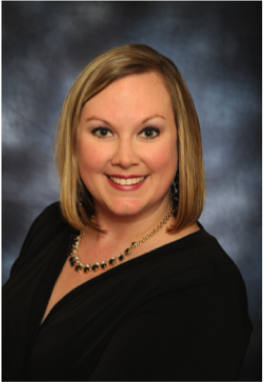 As a HERO board member, Stephanie rallies property participation for Caesars' annual Battle of the Bras in support of breast cancer awareness and research, entertains nursing home residents with caroling groups during the holidays, participates in Salvation Army Adopt an Angel program, and much more! The cause closest to Stephanie's heart is the Rose Brooks Center for Domestic Violence, where her efforts put a smile on many faces. For example, earlier this year, she organized a Valentine's Day party with bingo, crafts and snacks for the children and mothers staying at the center. Her passion for the organization's mission, to "break the cycle of domestic violence so that individuals and families can live free of abuse," stems from her own experience with an unhealthy relationship.
"I am so passionate about giving back to Rose Brooks because of the shelter they provide for women and children and their numerous programs that ultimately help them reclaim and rebuild their lives."
Christine Todd: Harrah's Development System Manager at Harrah's AK-CHIN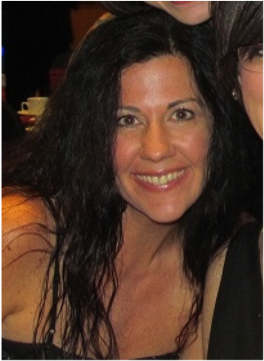 Christine, a Chairman's Award for Integrity nominee, served an integral role in HERO last fall. While supporting the United Way Campaign, she succeeded in drumming up $60,000 in donations. She helped raise over $3,100 in cash donations and 1,200 hours of service for Breast Cancer Awareness. Her efforts led Ak-Chin's campaign to be placed 2nd in the company-wide fundraising competition for the American Cancer Society, to which the Caesars Foundation awarded her team an $8,000 donation on their behalf. Additionally, Christine coordinated the Maricopa Against Abuse "Adopt A Family" campaign and led the Ak-Chin Community Masik Tash parade in both 2013 and 2014, when the Harrah's float placed 1st in the business category! Christine feels she's been able to make the biggest impact on breast cancer awareness and domestic violence support through her work with the American Cancer Society and Against Abuse, Inc. She aspires to continue her efforts with Against Abuse and eventually leverage Caesars' resources to create a vocational and interview skills training program that provides support for abused women to get back on their feet.
"I am grateful to work for Caesars Entertainment, who truly stands by its Code of Commitment, and empowers me to dedicate my time to causes I'm passionate about."
Eric Zawid: Guest Services Manager at the Flamingo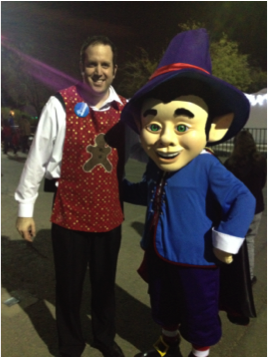 Eric has been involved with HERO for over three years and currently sits on the executive board. In this role, he is the HERO Liaison for Opportunity Village and Aid for AIDS of Nevada (AFAN). For Opportunity Village, he started the first ever Caesars Entertainment Volunteer nights at Opportunity Village, where almost a hundred Caesars volunteers operate the Magical Forest during Halloween and Christmas time. Eric started the relationship with Job Discovery Program, which is on-site job training for high school students with special needs that connects them with professionals from Caesars Palace. As co-Chair for the AIDS Walk, his record recruiting has landed Caesars in the top five fundraisers for the last two year, and this past year, Eric earned a top five position for his individual fundraising out of 2,500 people. During his time with HERO, he is most proud of establishing the Hero Pledge (14 in 14, 15 in 15), which is a pledge one thousand employees have taken to volunteer a set amount of hours based on the year. In 2014, Eric served as the Director of Philanthropy for the Southern Nevada Hotel Concierge Association (SNHCA) where he organized volunteer activities and donations for the 400 citywide concierge communities. He also is currently the Chair of JewEL, the Young Leadership Division of the Jewish Federation that works to raise money to benefit the Las Vegas Community through educational and social activities.
"It is inspiring to see the impact and time our team gives to our community and I get goose bumps when I review the quantity of service hours each year. It show shows how much they truly care and it makes me so proud to be part of Caesars Entertainment."
Thank you for inspiring us, and congratulations Stephanie, Christine, and Eric!