Sunday, September 20th
Homeward Bound with New Perspectives
Joan, Janice and Brid'Jette leave Atlantic City today with new perspectives on business and service, professionalism and even Caesars Entertainment itself.
"There is more to Caesars than meets the eye," Janice said before leaving the event for home. "The experience helped me realize that every piece of the puzzle is important no matter how big or small, everyone is necessary to make it complete."
The Caesars Client Education Experience brought many individuals from different backgrounds together for a weekend where they grew together and made meaningful impact in the community. In just one day of renovation services the volunteers we're able to advance CODI and help create an environment that's more conducive for "turning disabilities and disadvantages into abilities and advantages."
Joan agreed. "It's rewarding to know that there are so many more people out there who are interested in giving back," she said. "I'm also extremely proud to work for a company that gives so much to its surrounding community."
The HERO Stars and Caesars Meetings and Clients group brought business and service together in an unforgettable way at the 2015 Caesars Client Educational Experience. Similarly, the HERO program connects Caesars with its communities nationwide through passionate HEROs such as Joan, Janice and Brid'Jette. Thank you to our HERO Stars for their inspiring dedication to the community and driving positive impact through one volunteer at a time.
————————————————————————————————————————-
Saturday, September 19th
CODI: The Community Service Event
Community service drives the second half of the Career Opportunity Development, Inc. program. Greg Koshland, Director of Catering/Convention Events, was hooked after his first CODI experience in 1995, and proudly became a HERO in the Caesars HERO program. Greg said, "CODI fills this void for our community and creates a school-to-work opportunity along with an environment that fosters personal growth and teamwork."
The leadership team at Caesars Entertainment strongly supports giving back to the community. "By incorporating a community service project into the Client Educational Experience, we are highlighting our best customers as HERO stars," shares Greg. "We are showing them first hand just how passionate we are about our commitment to the community and how much Caesars means business!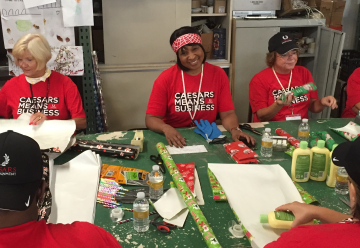 There were several different volunteer sites where the HERO Stars spearheaded the efforts for the service day. Brid'Jette's group wrapped gifts for Christmas, she shared, "The projects we completed in one afternoon would have taken years to get done otherwise."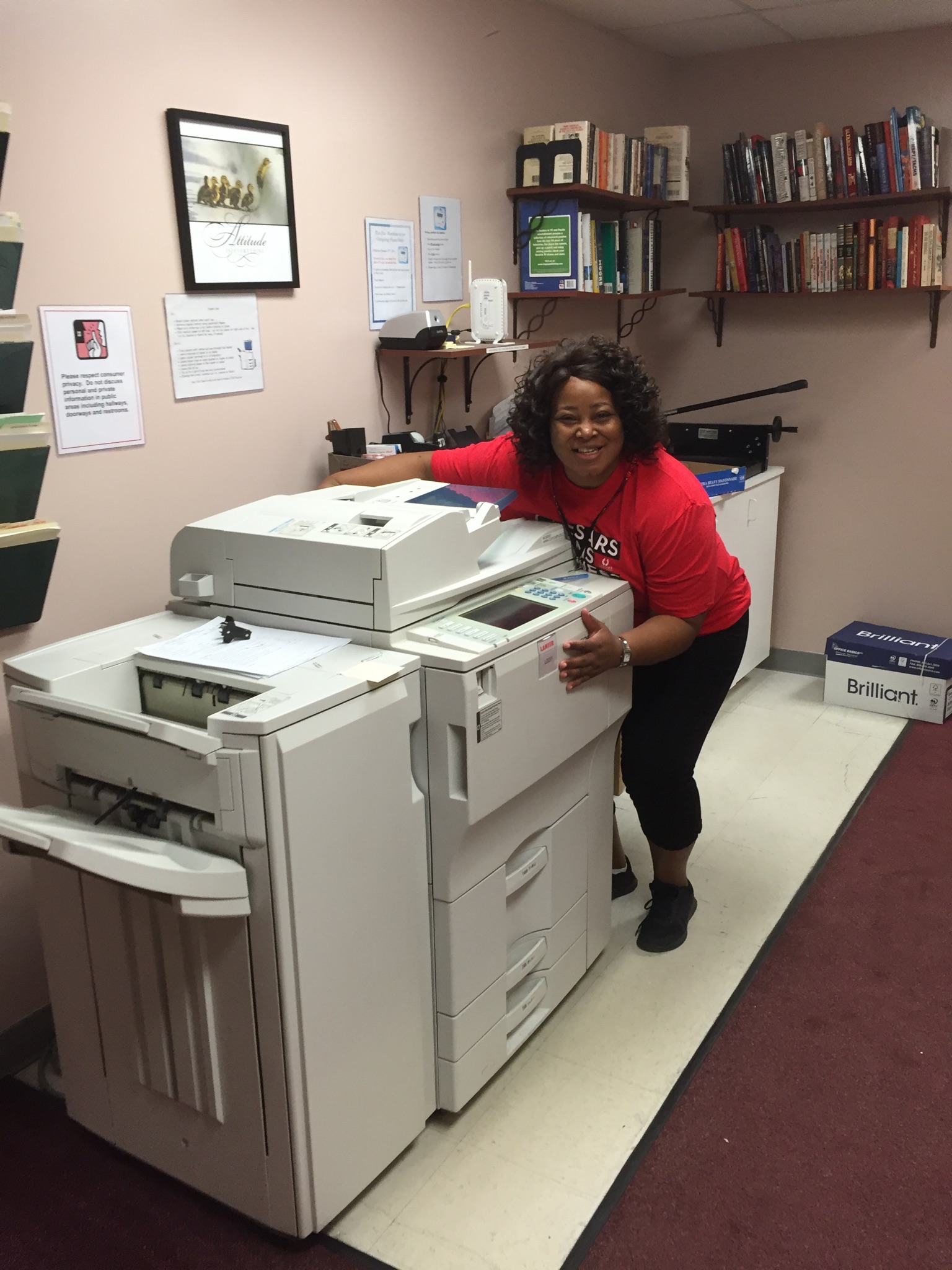 Janice covered the office where she shredded, scanned and filed weeks' worth of paperwork with Jason Lane, the Director of HR for CODI. "Combining Caesars' staff, sales team and vendors and in different groups made one giant impact," said Janice.
Joan led the renovation efforts in the main workroom, hallway and the storage area. "We painted the walls a calming blue, broke down and removed old desks then built new ones" shared Joan. "I'm so grateful to be a part of this; it feels so great to know that we came in and made such a big impact."
————————————————————————————————————————-
12:00 p.m. Friday, September 18
Client Educational Experience 2015 Workshops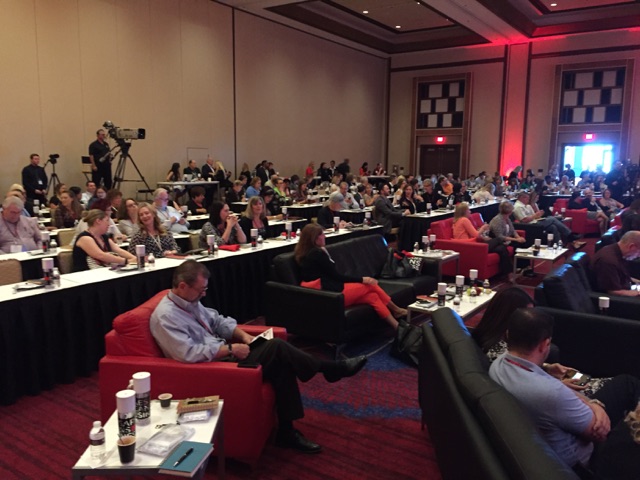 The HERO Stars met a little earlier today in the Avalon ballroom where they've been hearing from industry leaders discuss unique business philosophies and capabilities as a part of the Client Educational Experience 2015. Here, Joan, Janice and Brid'Jette have been able to reflect on business and professionalism and how to apply it in their daily routines.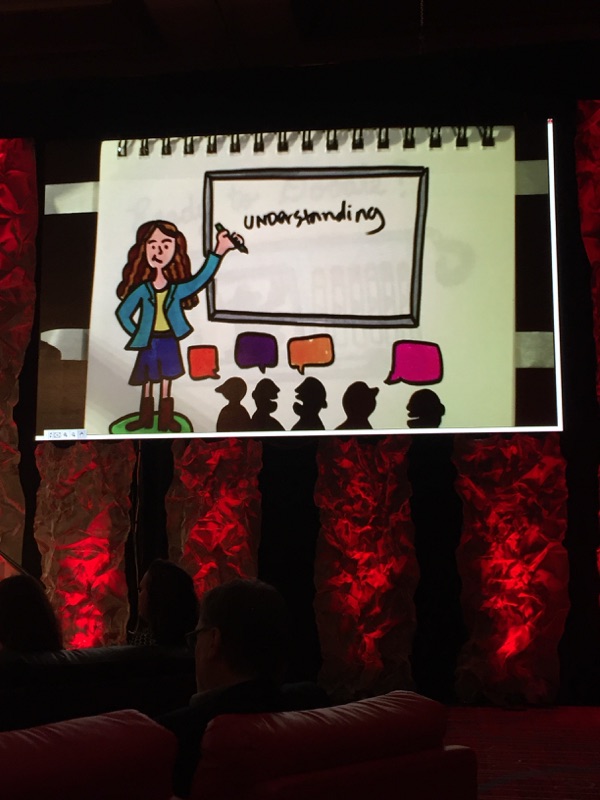 "It was extremely enlightening to hear Chelsea Krost speak about millennials", shared Brid'Jette. "She gave us an in-depth understanding of how this generation thinks."
The workshops encouraged the HERO Stars to realize their own personal value and how to use it to benefit the environment around them. "I believe that one person CAN make a difference, which is why I strongly believe in Caesars HERO program," said Joan. "I will take my belief and dedication to help others find their own passion, and together we can make the world a better place."
————————————————————————————————————————-
Thursday, September 17
Welcome Reception & Waterfront Conference Center Grand Opening
Last night the HERO Stars began a journey to integrate their passion for service with professional development experience as only Caesars Entertainment could deliver. Joan, Janice and Brid'Jette mixed and mingled with the other guests as the weekend official kicked off.
"Recognizing the difficult times Atlantic City has encountered, the leaders spoke in tones of hope for the livelihood the new conference center will contribute to the city at the ribbon cutting"-Joan Bish
"Harrah's Resort Waterfront Conference Center was absolutely breathtaking and I took many memorable photos with top leaders and executives at Caesars."- Janice Miller
"This amazing, one of a kind experience was a smorgasbord of the best of the best at Caesars Entertainment," Brid'Jette Whaley shared. "I gifted Gary Loveman, Mark Frissora and both their wives with Comfort Caps that I personally made for them and they loved it!"
————————————————————————————————————————-
12:00 p.m. Thursday, September 17th
HERO Serves Atlantic City Year-round
Atlantic City is no stranger to Caesar Entertainment's HERO program. Atlantic City's Caesars, Bally's and Harrah's Resort locations also benefit from the service-orientated relationship established with their community. "It's a two-way education that brings awareness to Caesars Entertainment about where the local needs are and to our team members about ways that we can support," says Atlantic City HERO Chair, Nikki Jackson. "By offering creative ways for our team members to support their causes, it creates an additional connection through work resulting in happier employees."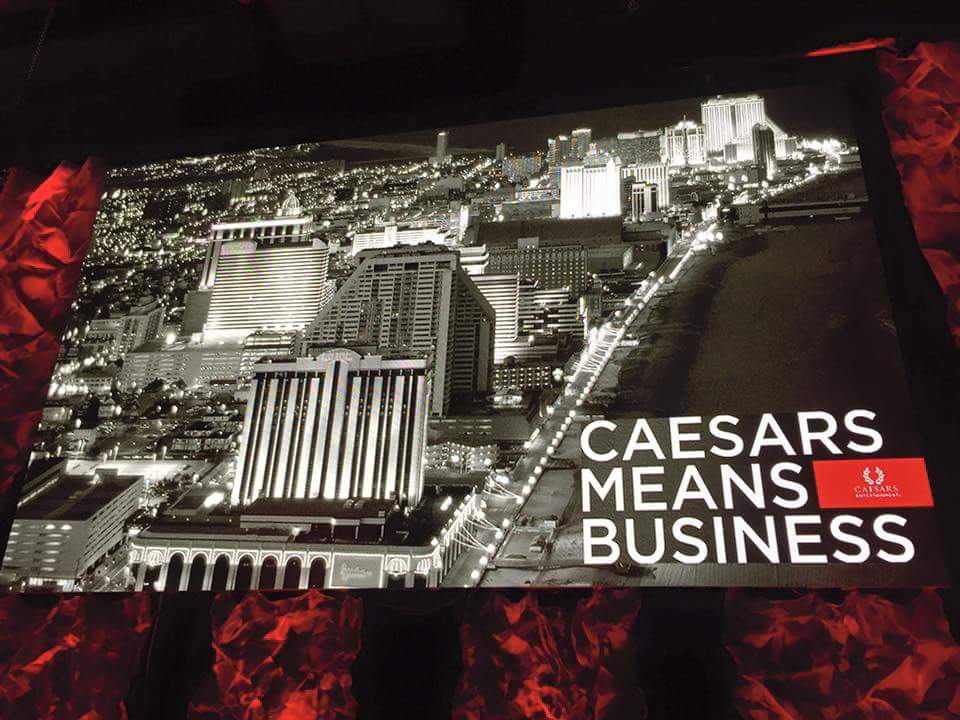 The HERO Stars will lead the march tomorrow at Career Opportunity Development, Inc. (CODI), which is the service component of Client Educational Experience. "CODI is a perfect example of a local organization that does great things for the disabled community – over 100 disabled consumers will benefit from this weekend's service day," Nikki shares.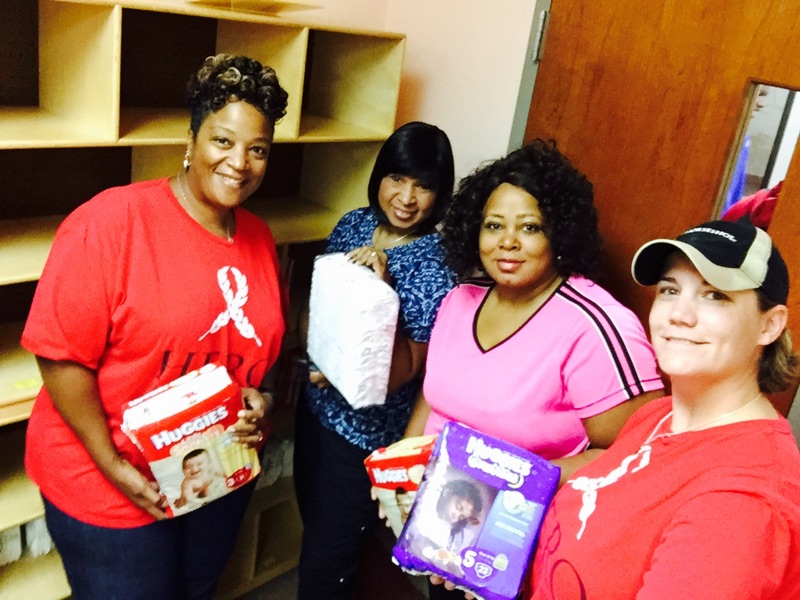 Here is one message Nikki would like the HERO Stars to take away from the weekend:
"Everyone matters, everyone is important, and no act of kindness is too small if it positively touches the heart of another. I believe the HERO Stars will see that our hearts are consistent across the brand and that we all seek to continually improve ourselves as well as those we touch."
————————————————————————————————————————-
9:00 a.m. Thursday, September 17th
Travel & Serve
In the true HERO Stars fashion, Brid'Jette, Joan and Janice made their way to the local Food Bank, St. Andrew by the Sea, where they spent the morning sorting through donated items and handing out food. "Volunteering in another city brings us all together as a whole because it helps you understand and relate to the struggles happening in other communities," comments Joan.
People waited in a line out the door since 6:00 a.m. to receive a loaf of bread, eggs, vegetables, and chicken or fish from the Food Bank. "It gives me true satisfaction in my work when I see the look of gratitude on peoples' faces as we assisted them," shares Janice. Brid'Jette adds, " It's a very humbling experience that drives home how very privileged some of us really are."
————————————————————————————————————————-
Wednesday, September 16th
Atlantic City Touch Down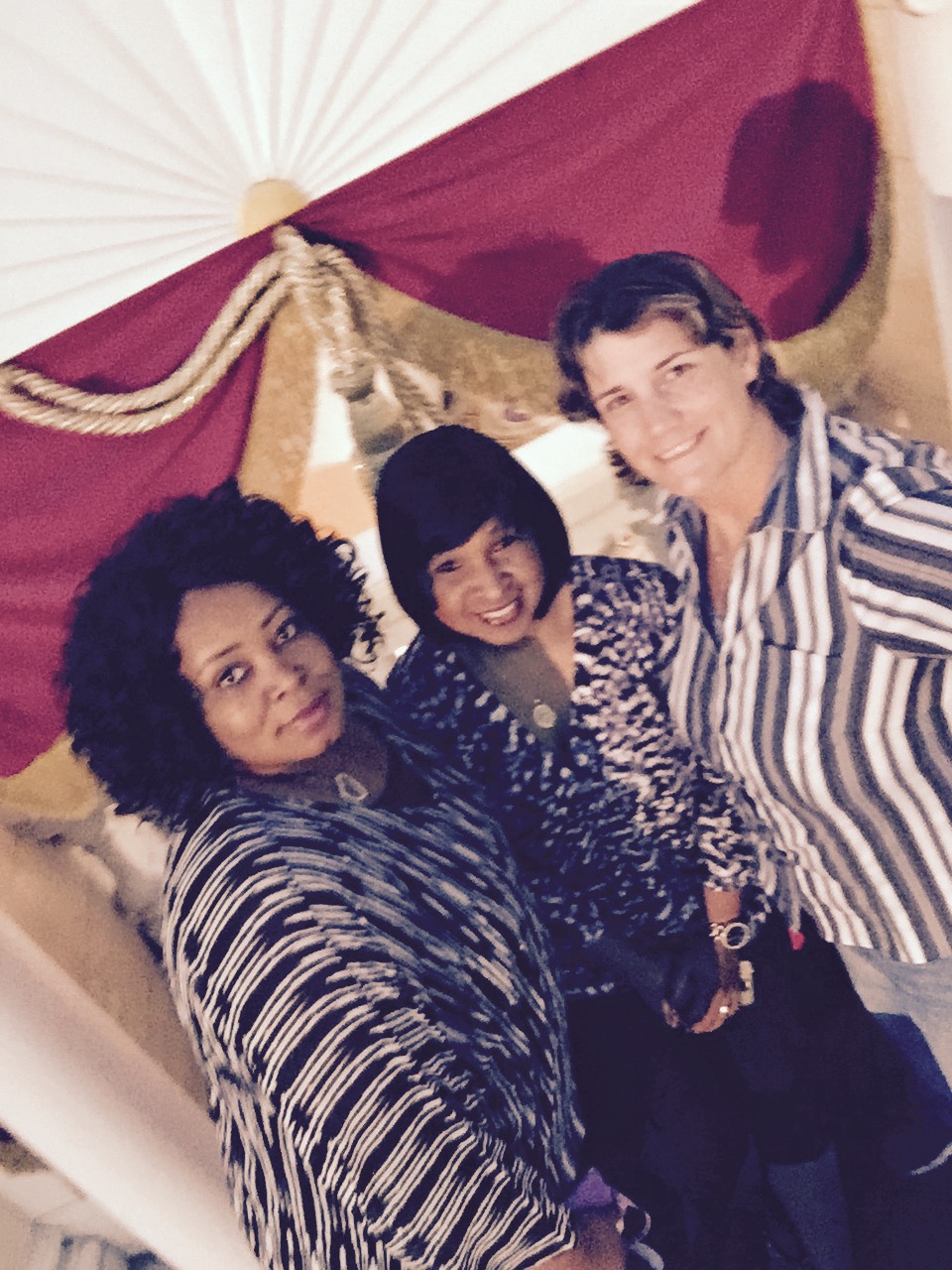 The HERO Stars have officially arrived in Atlantic City and they're excited for what lays ahead during the big weekend. Joan, Janice and Brid'Jette join Atlantic City's HERO Chair Nikki Jackson for dinner tonight at Gordon Ramsay in Caesars where they'll discuss the HERO program and its impact on people, communities and the Caesars Entertainment family of companies.
The HERO program brings positive change and impact to Caesars communities across the country. In 2014 Caesars' HERO program recorded double the national average for volunteer hours with nearly 200,000 hours served.
The spirit and passion behind HEROs such as Joan, Janice and Brid'Jette, who live the Code of Commitment, benefit the company in immeasurable ways. Gwen Migita, Vice President of Sustainability and Citizenship, expresses that "Our HERO Stars are role models for team member engagement. We understand that engaged employees are happy employees, which helps to create a culture that others aspire to be a part of – whether it be current or potential team members, customers and business partners."
The Client Educational Experience 2015 held in Atlantic City this year brings together top meeting customers with sales team members, executives and employees at all levels. "What a perfect way to highlight the year-round HERO program by bringing in HERO Stars winners from other regions to work alongside the Atlantic City HEROs and meetings customers," says Gwen. "Our HERO Stars will also learn about what meetings customers experience or expect and share best practices among the regions."
————————————————————————————————————————-
Tuesday, September 15th
HERO Stars to Give Back and Live It Up at Caesars in Atlantic City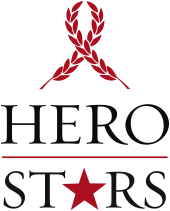 Three of Caesars' most active volunteers are coming to Atlantic City as recognized guests to share best community engagement practices with the Atlantic City region and the 2015 Caesars Client Educational Experience guests. Over the next 4 days, follow Brid'Jette Whaley, Janice Miller and Joan Bish as they attend the exclusive Caesars Meetings and Clients events in Atlantic City. Bridjette, Janice and Joan were selected as HERO Stars by Caesars' based on the impact they're making in their communities through their volunteer efforts. They will join this one-of-a-kind experience and indulge in spectacular venues as well as the celebration surrounding the unveiling of Harrah's Resort Atlantic City's Water Front Conference Center. The customer event will be an engaging experience as only Caesars Entertainment can deliver, sure to be full of enlightening education and community service.
Originally only one grand prize winner was to be selected from the pool of HERO Star candidates. However, judges from Caesars Meetings and Clients found Brid'Jette, Janice and Joan to be too exceptional to award only one of them. Brid'Jette works as a table games supervisor at Caesars Palace and is the founder of Caps for Cancer, a Las Vegas-based nonprofit that donates handcrafted, brightly colored chemo caps and other handmade items to cancer support non-profits. Janice Miller is a security supervisor at the Flamingo, where she divides her time between four local nonprofits that help underprivileged youth, struggling mothers, and the elder community. Joan Bish is the marine operations supervisor at Horseshoe Hammond in Indiana, where she has volunteered over 100 hours to help raise nearly $15,000 for several nonprofit organizations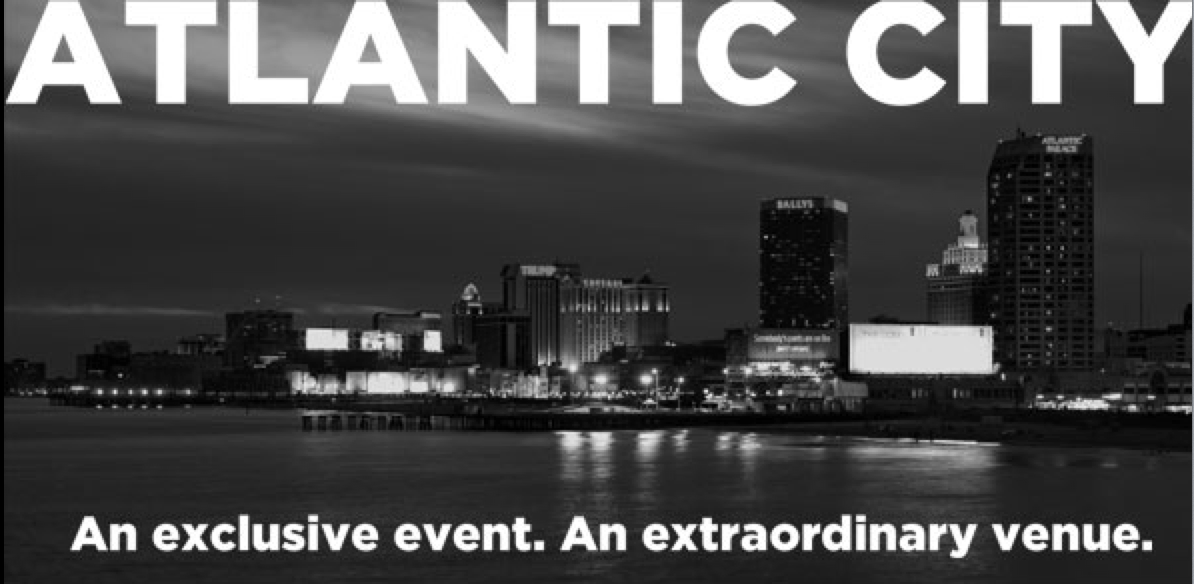 So what exactly are these Stars in store for once they arrive in Atlantic City this coming Wednesday? Here's a quick snapshot of their Caesars' experience:
Exclusive customer educational events at some of Caesars' hottest venues — Harrah's Water Front Conference Center inside the brand new Avalon Ballrooms, Bally's Guy Fieri's Chophouse, and more.
Community service at a local food bank
Interaction with industry leaders during panel discussions on a variety of business-related issues
Group service day with Career Opportunity Development, Inc. (CODI), a non-profit that works on turning disabilities and disadvantages into abilities and advantages.
Janice Miller looks forward to sharing her experience of working closely with non-profits and meeting other Caesars associates. "Meeting other associates from across the country to exchange ideas will help me grow as a supervisor and person.
Joan Bish hopes to contribute passion and motivation to the large group of CODI volunteers by inspiring them to give more than they thought they could. "It's about coming together with a group of strangers and making a difference because we can," Joan expressed. "Though my individual role may be small, I'll leave knowing that my impact made a difference for many."
Brid'Jette is excited for the many diverse experiences she'll encounter this weekend that will contribute to her personal development. "I look forward to traveling with the company, meeting leaders from other jurisdictions, and learning new business operations from other professionals."
Get ready Atlantic City because Caesars' HERO Stars are on the way and they're going to make this Client Education Experience unlike any before!