Nine miles away from the property, a group of employees from Horseshoe Tunica traded in their uniforms for paint brushes.
"We were inside to paint her Incredible Hulk kitchen. It was lime green," chuckled Cynthia Smith, regional wardrobe manager at Horseshoe Tunica, as she recalled one of her most memorable volunteer experiences.
The home belonged to an 82-year-old woman.
"Her house was crumbling around her," Smith said. "United Way and Sacred Heart Southern Mission had the funds to fix her house; they just needed the people to help."
That's where the Horseshoe Tunica team members came in, but there was only one small problem.
"I am afraid of any animal that is not human," Smith said. "I asked everyone if she had any pets."
Unaware of any animals that may impede her work, the team was given its duties and they set off for the day.
"We were working and I was met by a cat," she said. "I took off running."
The woman, who was sitting outside, was so tickled by her reaction. "She said, 'come over here and let me talk to you," Smith explained. "She said, 'are you running from the cat?'" Smith told her she was afraid.
The woman responded, "Meow ain't going to bother you…You can't be running from a cat." After bonding during their exchange, the woman opened up to her, thanking her for the fresh coat of paint before telling her she'd been longing for her fence to be fixed.
"One guy said, 'I have a drill and I just have to find some screws,'" Smith said. "My team, I love them. There isn't something that I ask them to do that they won't do."
Smith said the project went from "a day of caring to a week of caring."
With the kitchen painted and the fence fixed the team wrapped up and left the home with a new look.
"When you can go do something and see it, that's when it is impactful," Smith said.
This was one of many volunteer projects Smith has been a part of over the past few years and her work has not gone unnoticed.
Cintas recently recognized her as an Everyday Impact Hero, but Smith would not be the first to tell you.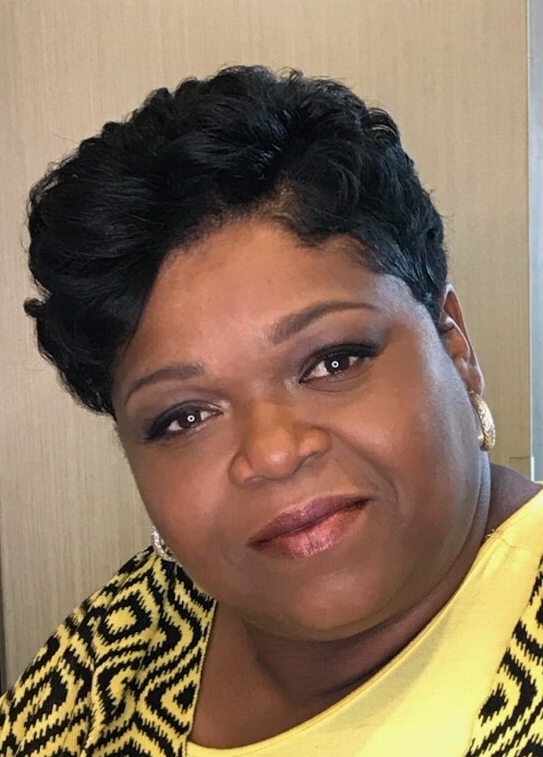 "My boss fussed at me because my parents still don't know," she said with a laugh. She admitted she isn't one to "raise the flag" a true sign of her humble attitude.
Smith, the regional wardrobe manager at Horseshoe Tunica has been with the company for 21 years but it wasn't until her boss approached her about leading community service did she realize how much of an impact her job can make.
"I hesitated, I really did," she said because it was different from anything she had done in the past. "It was scary."
Before she was involved with volunteer work, she admitted she was in the mindset of going to work for eight hours, clocking out and going home.
"It opened me up to something totally different," she said. "Knowing the value did a lot for me."
In 2017, more than 650 Caesars team members in the Tunica Region completed more than 23,000 volunteer hours for 233 events and raised more than $165,000. She said they participate in 12-15 events every month and are busy throughout the year.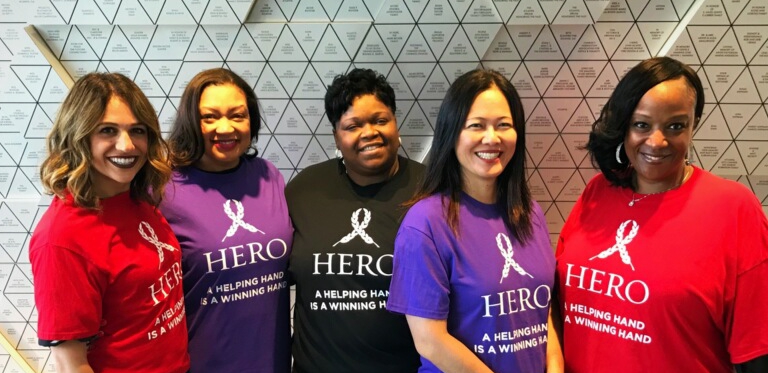 "When you find an employee that is passionate about something they handle it," she said.
It takes a lot of hard work, sweat and sometimes tears to reach her many accomplishments, but she couldn't have done it alone.
She said her boss, Ricky Busey allows her to be creative. Plus, there are several HERO Stars she wanted to acknowledge: Steve Mitchell, Sandra Martinez, Ernestine Richards, Margaret Adams, Karen Anderson, and Tandre Jackson.
"There are a lot of people that don't know how we give back or that we give back," Smith said. "It is good to work for a company that is one accord. That is on the same page. That values what you value."