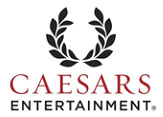 Last year, Maria Vargas, a guest room attendant at Harrah's Atlantic City traveled to Guadalajara to see how collecting soap at the property for Clean the World impacted the community of an underprivileged country.
In Las Vegas, security team members have embedded life-saving practices into their everyday duties, to connect possible human trafficking victims with community resources.
When natural disaster struck, Caesars team members were at the front lines at food banks, emergency shelters, and assisting first responders.
"Our team at Harrah's Metropolis recently aided victims affected by the floods; our Las Vegas teams sent thousands of meals to victims and first responders after the Las Vegas shooting; Harrah's Southern California and Northern Nevada properties contributed to the recovery services for the California wildfires," said Gwen Migita, Vice President of Social Impact, Inclusion, and Sustainability for Caesars Entertainment.
These are just a few examples of how team members at Caesars Entertainment affiliated properties bring purpose to their work. They support the company's commitment to gender equality, diversity in the workplace and helping the environment.
In a recent letter to CEO's of companies in which BlackRock invests in, Larry Fink, chairman and CEO of BlackRock Investments stressed the importance of purpose in the workplace. He said, "purpose is not a mere tagline or marketing campaign; it is a company's fundamental reason for being." At Caesars Entertainment, purpose is a driving force for our initiatives every day.
"If people align team members jobs with societal impact, you have greater engagement, job performance, team member well-being, and customer loyalty. Our Clean the World partnership is an example where housekeepers collect used soaps and shampoos to be sanitized and redistributed to homeless shelters in the US and over 100 developing countries, " said Migita. "There is a direct effect on customer loyalty and net promoter scores."
"The level of agreement within the community is important to us. We provide good-paying jobs. We commit to gender equality and diversity," said Migita.
As Caesars Entertainment continues to grow, it remains a trailblazer for responsible gaming.
"We can trace back our responsible gaming programs 30 years," said Migita. Caesars Entertainment was the first in the industry to practice responsible gaming.
Through academic research, Caesars Entertainment developed the industry's first initiative to help employees, guests and the public understand the importance of responsible gaming and the prevention of underage gambling.
"The American Gaming Association followed our programs 10 years later, and many other gaming companies and jurisdictions emulate our programs," Migita added.
Lora Picini, vice president of equity, strategic policy and regulatory affairs at Caesars Entertainment, works with team members on an issue that impacts communities around the world: human trafficking.
"Human trafficking is a global and local issue," said Picini.
In the Las Vegas and Cherokee, North Carolina markets, security team members go through in-depth training which teaches them to understand the plight of victims of human trafficking.
"It is trauma-informed and victim-focused training where you flip the script. It goes from looking at the human trafficking victims as criminals to seeing the buyers and traffickers as the real criminals," said Picini.
The team members partner with local law enforcement to ensure the victims are referred to community resources or, in some cases, reunited with family.Picini said team members felt more engaged after taking training on human trafficking.
"For example, at the two Cherokee, North Carolina properties that we manage, out of all security offices who participated in training more than 50 percent felt their work in this area is making a positive impact," said Picini. "We are going to continue to make it a priority."
Migita said, "it is important to be forward thinking."
By way of example, and as another way to help victims of human trafficking, ImpactNV, a local Nevada non-profit organization, recently launched The Shared Future Fund to help adult and child victims of human trafficking. Caesars Entertainment is proud to have taken a lead role in supporting the creation of this important new fund, which is an innovative way to bring a community together to fund a solution to a problem as complex as human trafficking.
By committing to inclusion, diversity, and community at Caesars Entertainment, team members will have a greater sense of purpose and have a better workforce.