Not many people in this world can say they landed their dream job after winning a televised competition but Michelle Tribble can.
You may recognize her from seasons 14 and 17 of Hell's Kitchen, but nowadays you will find her at her latest role as head chef and front of house manager at the Hell's Kitchen restaurant at Caesars Palace in Las Vegas.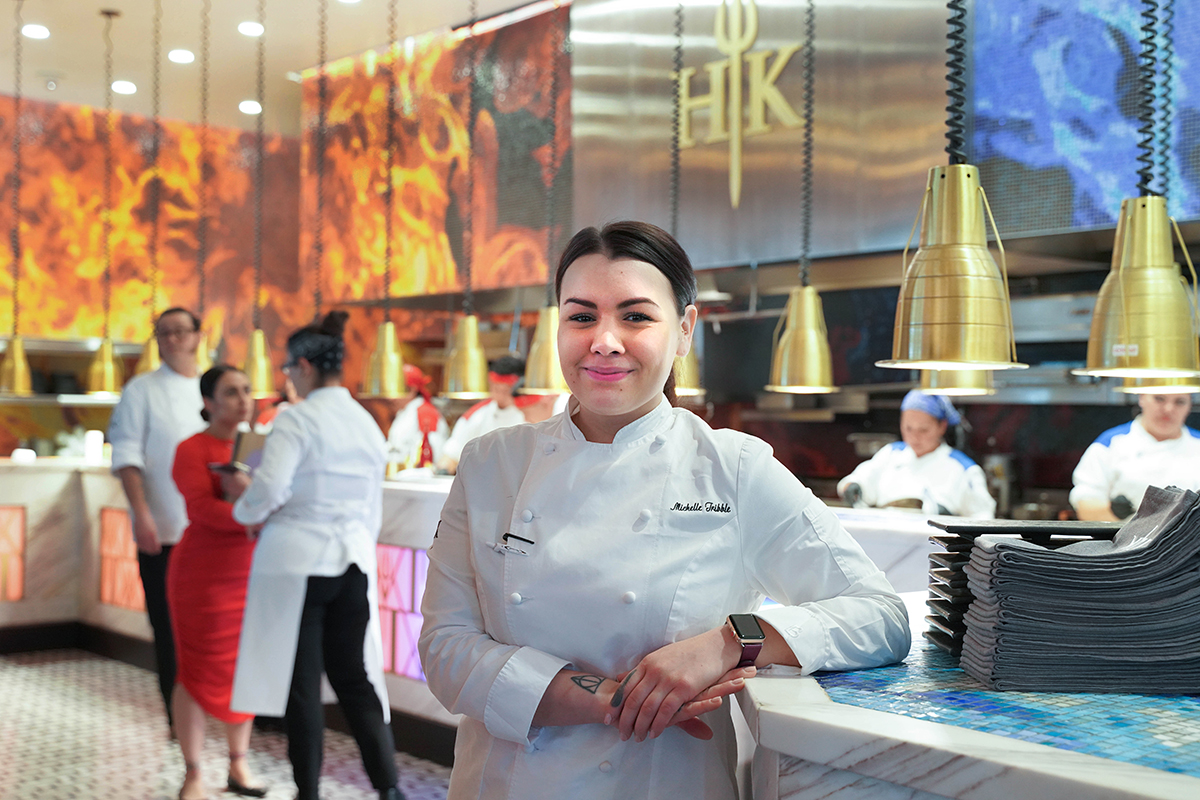 "A lot of people forget the show is essentially a job interview," said Tribble. "You win a job as the prize."
Tribble said she started working at Hell's Kitchen in Las Vegas about a month after season 17 ended and has been in the Las Vegas Valley for more than a year.
"It was a surprise. I couldn't tell anyone. I couldn't even pack my bags or pack up my apartment until the show was over," she said.
Tribble said she remembers the moment she won Hell's Kitchen vividly.
"The show has this door opening ceremony with the finalists. It was an analogy like there is a new opportunity. I was so excited I jumped up and down about ten times. My sister and nephews were there," she said. "Between the show filming and airing, it was roughly a year so mentally I had time to prepare for this big moment in my life. When the show aired, it was crazy how much support I had from people watching both seasons."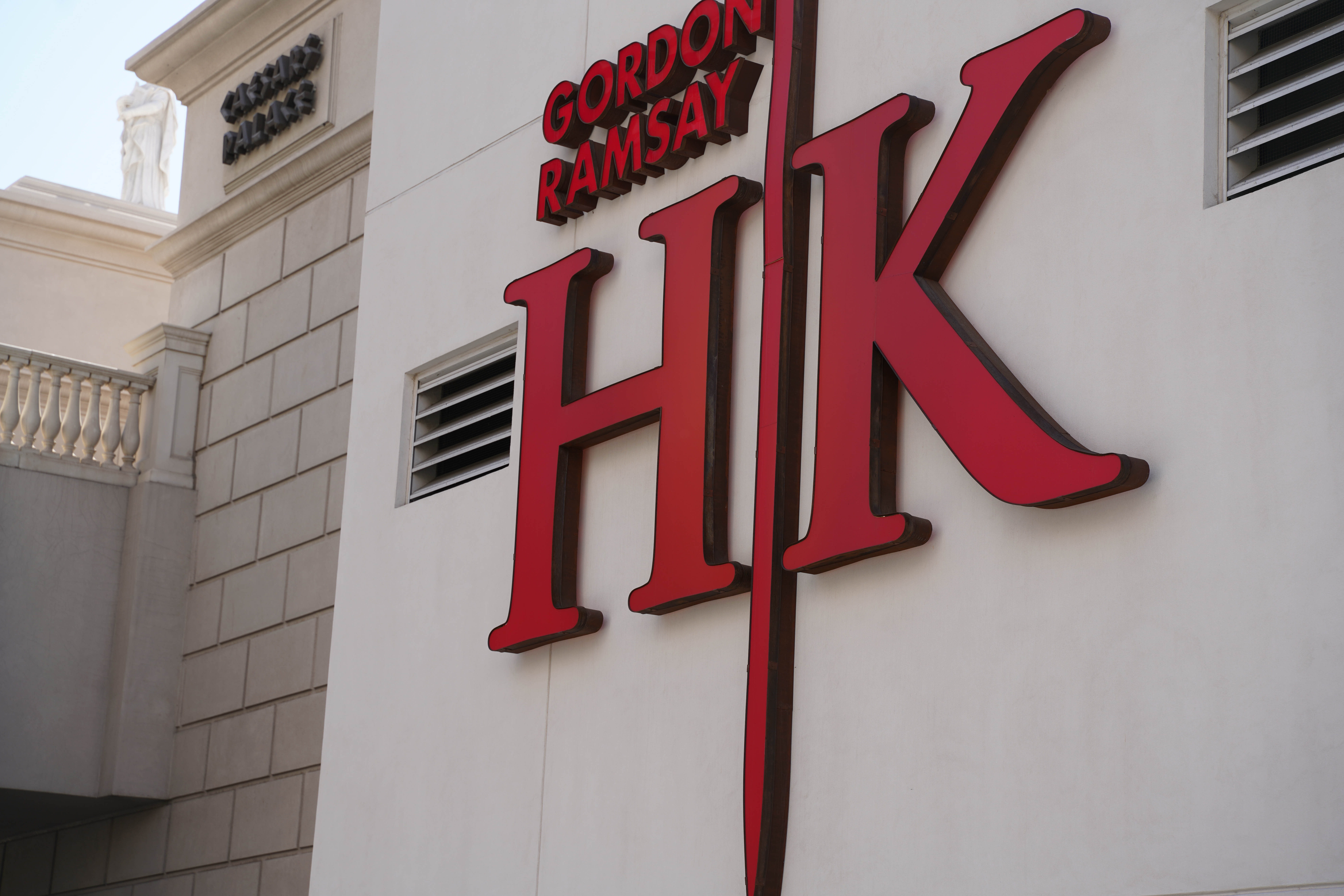 If you ever met Tribble, it is clear she is an ambitious young woman with a clear path.
"I grew up in a family with people who could cook very well, but nobody did it professionally," she said. Tribble grew up with the influence of great cuisine from her family and chefs like Julia Child.
After deciding to go to culinary school, she went to El Centro College in Dallas, Texas.
"They have the oldest culinary program in Texas, which is where I am from," she said.
Tribble obtained her associate's degrees in baking and pastries, culinary arts and hospitality management. She then got her bachelor's in food science and restaurant management from Texas Woman's University in Denton, Texas.
"I am applying for grad school now for a Masters in Nutrition from TWU," she said.
Even with a demanding full-time school load, Tribble worked full-time to gain experience and pay her way through college.
"I worked for Wolfgang Puck in Dallas for six years. I was on Hell's Kitchen season 14 during that time at the age of 22. That was my first experience on the show," said Tribble. "I was young, a little educated, with a little experience and I thought I could rule the world. I ended up doing pretty well on the show. I got third place. When I returned from that season, I continued to work for Wolfgang Puck and continued my education."
After college, she accepted an internship with Frito Lay, where she worked in the culinary innovation center creating new chip flavors and other projects. Then, she decided to move to New York for new experiences.
"A month after I moved out to New York I filmed Hell's Kitchen season 17. It was the all-star season, and I won! I went back to New York knowing I only had a year left, so I decided to work for Whole Foods as a butcher. I didn't want to put a lot of time into a restaurant that I knew I was going to end up leaving."
"This job has opened up so many opportunities for me. Every day I am learning a lot here," she said.
Tribble said she was shy and cautious growing up and the culinary industry taught her to be more vocal and "put herself out there."
"Every chef I have worked for asked "why are you in school,' because they said I was restricting myself by going to school," she said. "I never let anyone influence me. It was always a goal of mine to go to school."
Tribble encourages anyone who wants to work in the culinary industry to go to school.
"I went to school full-time, and I worked full-time together. You will get a better idea of what it is like to be a chef because of that workload," she said. Tribble said whether you go to school or not you will still have to work your way up in the culinary profession.
"You have to be creative and know the basics to be successful," she said.
Her creativity shined, but even she was questioned by Chef Ramsay during season 17.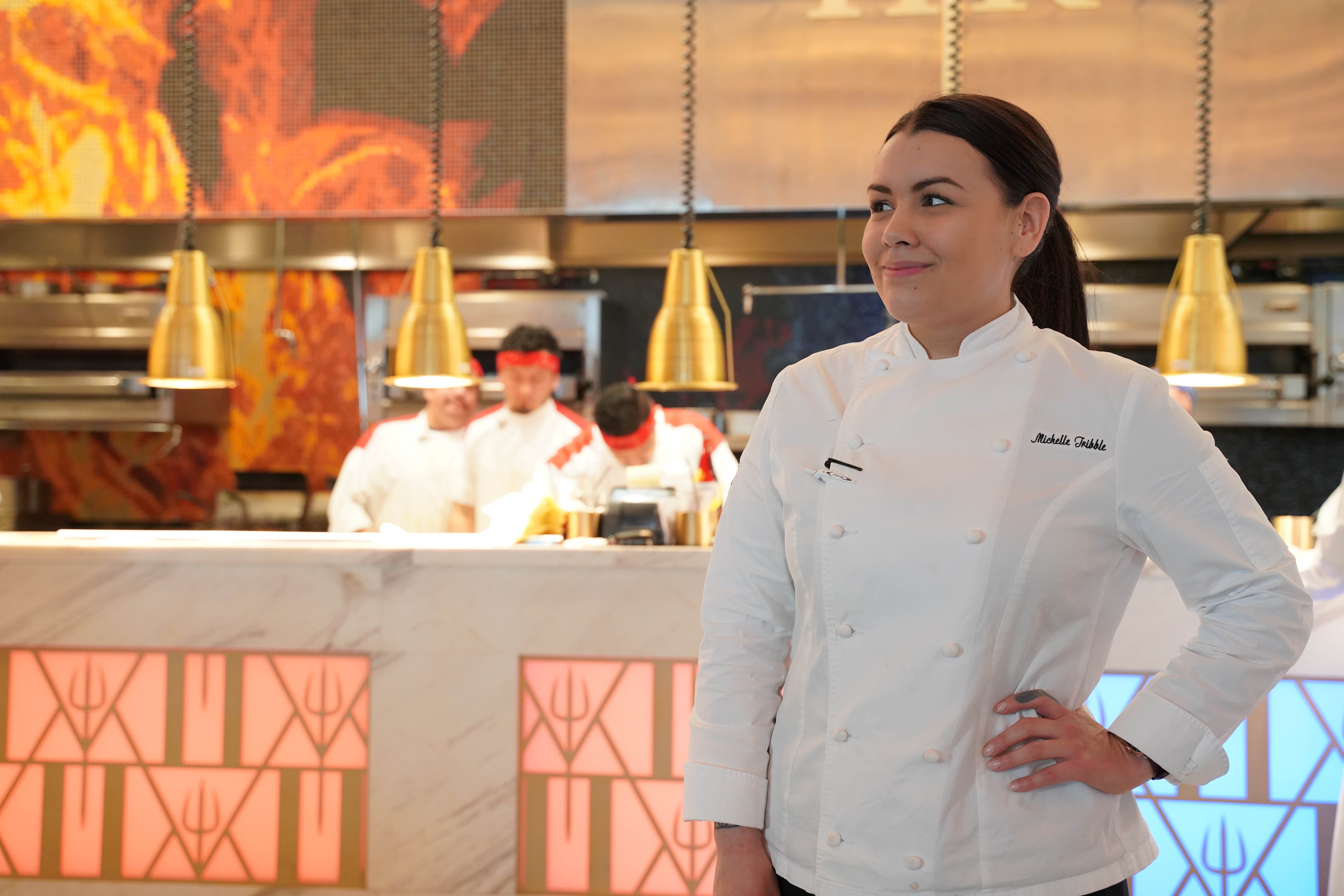 "We had a pasta challenge, and I wanted to stick to an Asian theme, so I made something similar to a potsticker. I called it an Asian tortellini soup. Chef Ramsay doubted me at first, but I stuck with it and ended up winning the challenge," she said.
Tribble said she really enjoyed her experience on the show with Chef Ramsay.
"He is tasting all of the dishes that we make. After winning, my relationship with him changed. He is really gracious," she said.
Tribble said she hopes her future will include working with Ramsay and Caesars Entertainment but admitted that she doesn't plan too far in advance.
"I have a favorite quote from Harry Potter, 'it does not do to well to dwell on dreams and forget to live.' I have it tattoed on my back," she said. Adding, that so many people forget to live in the now.
"I want my master's degree, but I hope to continue growing with Caesars and Gordon Ramsay Group," Tribble said.