Throughout May and June, Caesars Entertainment team members got together to celebrate seniors in our communities, inspire healthy aging and make seniors' lives a little brighter. And there's one more month to go in our Senior Appreciation Quarter Challenge!
Read on to learn about how our HERO volunteers are showing seniors some love.
Meals on Wheels America: As part of an official key passing ceremony of Caesars Foundation's 61st Meals on Wheels America delivery vehicle donation in Las Vegas, HEROs loaded the vehicle with meals and pet food for homebound seniors. The pet food donation was secured through a drive organized by HEROs at Caesars' resort properties during the month of May. Check out this video about our partnership with Meals on Wheels America and the impact our HEROs are making in the lives of seniors: https://www.youtube.com/watch?v=7L5vRKkAO38
Mother's and Father's Day: Caesars Foundation also partnered with Meals on Wheels America and four senior centers in Las Vegas to provide 2,500 cards, hand-decorated by HEROs and their children, to be distributed with evening meals to seniors on Mother's and Father's Day. Caesars' corporate graphic designers even put their design skills to use to create the special cards.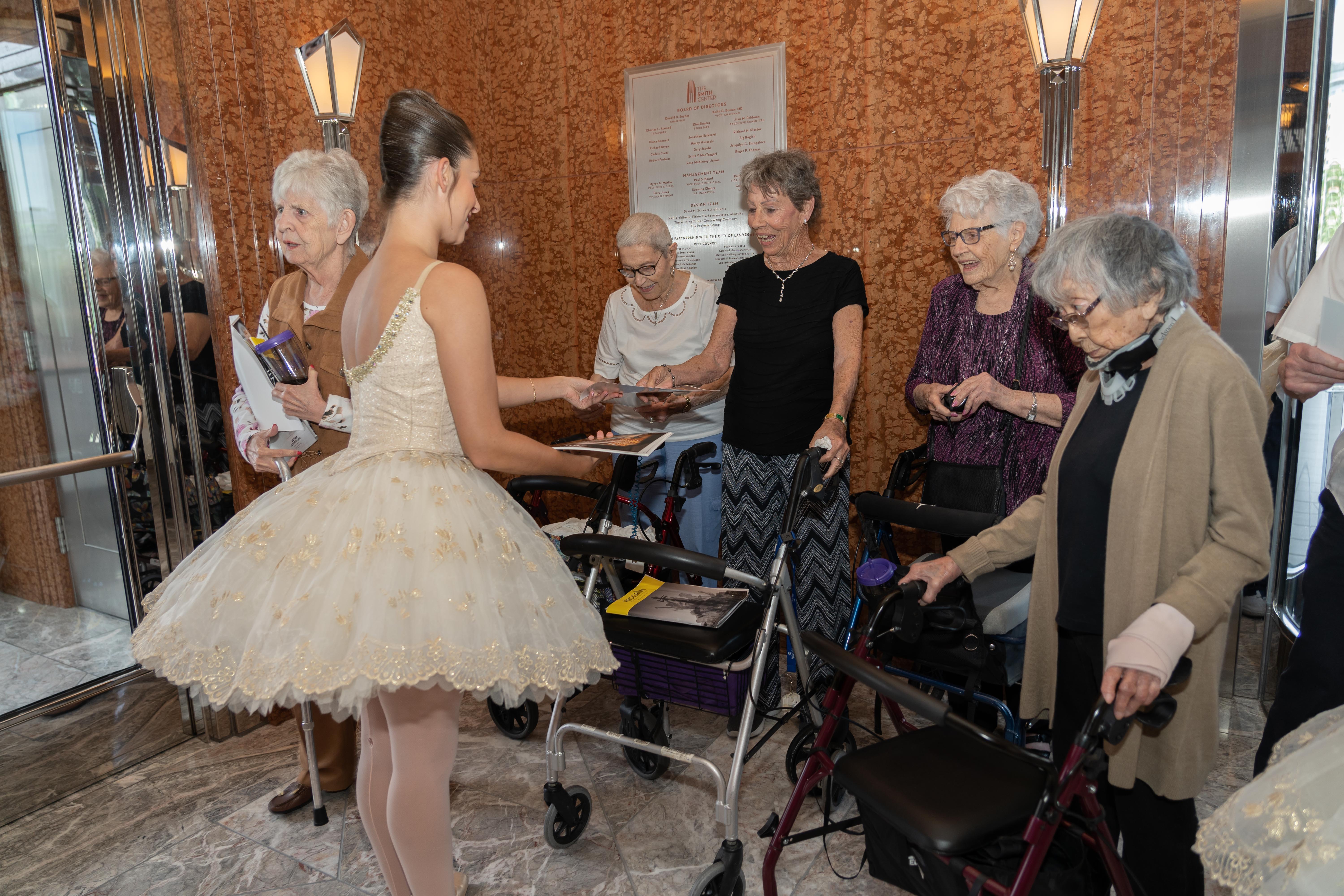 Day at the Ballet: Caesars Foundation and Second Wind Dreams sponsored attendance of a matinee at Nevada Ballet Theatre, where local seniors were treated to a performance of Ballet & Broadway. In the words of Jan Terrell, an employee of Pacifica Senior Living in San Martin, "The residents absolutely loved it! They were so impressed with the dancers and costumes, calling the performance 'marvelous' and 'magnificent.'"
High Roller Rides: Each year, HEROs and Second Wind Dreams have a tradition of taking seniors on the High Roller at the LINQ. This year was no different, with 36 seniors attending and accompanied by four of our HEROs.
Last Year's Senior Appreciation Quarter Winners
Each year, we recognize the property or region with the most enthusiastic commitment to seniors. In 2017, our Atlantic City properties – Bally's, Caesars and Harrah's – were the winners. Here's what they've got planned to top last year:
Computer Lab Dedication at Absecon Manor: As winners of last year's recognition, Atlantic City received prize money and created a computer lab at Absecon Manor Center for Nursing and Rehabilitation in response to residents' desire to learn more about computers
Slot Machine Tournament and lunch at Martorano's: Seniors play the slots for free, and they get Martorano's to themselves, which often means some impromptu dancing to Frank Sinatra tunes. Door prizes include beach towels, sunglasses and more.
Part of Atlantic City's secret to making Senior Appreciation Quarter special is that they have ongoing relationships with the elder care centers they support. For example, they're planning a "senior" prom to take place in August, complete with dinner, dancing and a Prom King and Queen. In the words of Nikki Jackson, Manager, Community Relations & Philanthropy, "We interact with these seniors throughout the year, so it's like inviting friends over for a special evening."
Kudos to all team members who are taking the time to share our Caring Culture with seniors in their communities!