Each year, Caesars Entertainment partners with the community to both celebrate and honor the legacy of the civil rights leader Reverend Dr. Martin Luther King, Jr., recognizing the progress that Dr. King achieved for African Americans and all people of color.
Banquet
Hosted at Caesars Palace, the Martin Luther King, Jr. Banquet is a chance for the Las Vegas African American community to honor Dr. King while discussing the challenges African Americans face today. Speakers recalled Dr. King's leadership not only in the U.S., but as an inspiration to other nonviolent protesters around the world, from Ireland to India. It was also a chance to think about how to apply Dr. King's legacy to our everyday lives.
"When we get on a plane, or train, or even go to the restroom – we are benefiting from Dr. King's powerful accomplishments. By law, here in the United States in the middle of the 20th century, you could be told based on your color, or your religion, or because you were a woman, that you couldn't apply for a job or go to a certain school. These luxuries that we take for granted are protected by law – the Civil Rights Act – that Dr. Martin Luther King Jr. gave his life for," says Regina Ford, Caesars Entertainment Vice President of Diversity & Inclusion. Ford oversees diversity initiatives across our entire enterprise as well as community relations with diversity organizations.
Hosted by the Dr. Martin Luther King Jr. Committee of Las Vegas and emceed by Clark County Commissioner Lawrence Weekly – the first sitting African American Chair for the Las Vegas Convention & Visitors Authority Board of Directors – the banquet gathers local dignitaries, from the head of the Las Vegas School Board to the first Latina in the U.S. Senate, Caroline Cortez Masto of Nevada. Additional entertainment was provided by a performance by an African drumming and dance troupe from the West Las Vegas World Class Dance Ensemble.
The Banquet is a fundraiser to support disadvantaged black students attending college through the Dr. Martin Luther King Jr. Committee of Las Vegas scholarship fund. In 2017, the banquet raised more than $10,000.
Parade
One of the largest Martin Luther King, Jr. Day parades west of the Mississippi, the parade celebrated its 35th anniversary this year. With Denise Williams leading as the Grand Marshal, the parade featured themed floats celebrating phases of Dr. King's life and the power of the civil rights movement.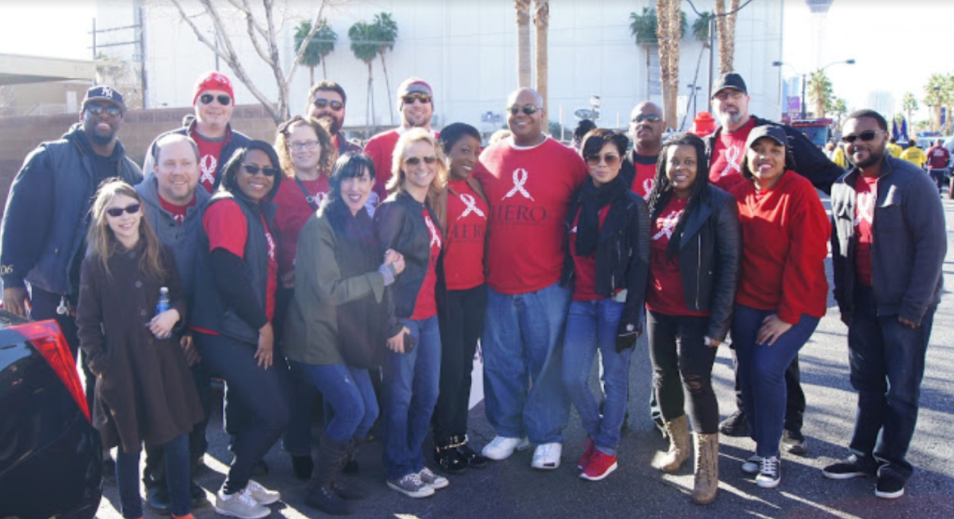 "We had nice weather this year, so a lot of people attended. Beyond attendance, though, the parade really sets the tone for the Southern Nevada community for the rest of the year, inspiring us to live out Dr. King's legacy in our own lives each day," says Ford.
Living Our Values
Caesars Entertainment aspires to foster an inclusive workplace and culture every day. In 2015, 34 percent of managers in the U.S. were people of color and 52 percent of team members were people of color. We also support businesses owned by women and people of color, encouraging them to become suppliers for Caesars. It is our hope that through ongoing diversity and inclusion efforts, we honor Martin Luther King, Jr. not only every January, but every day of the year.