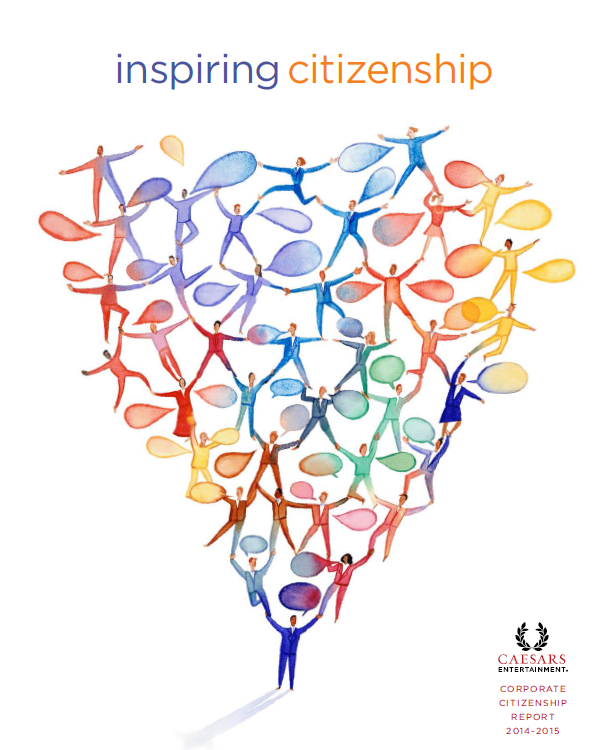 Last year, Caesars Entertainment got "Serious about Play" in the company's CSR report. This year, Caesars inspires with its continuous corporate responsibility in the release of its sixth annual CSR and Sustainability report: "Inspiring Citizenship". Read the report to learn how Caesars commits its resources to responsible business practices through environmental, employee and community wellbeing.
Some highlights from this year's report include:
Environmental Stewardship:
23% greenhouse gas emissions reduction per air-conditioned 1,000 square feet since 2007;
44% of all waste diverted away from landfills in 2014 (A 9% increase from waste diversion reported in 2013)
Commitment to employees:
57% of employees from minority groups and 41% of management positions held by women;
More than $550,000 reimbursed to employees for education and tuition
Commitment to guests and communities:
Responsible gaming remains a top priority at Caesars with more than 53,00 employees trained in 2014;
Nearly 200,000 hours volunteered in the community by Caesars' employees;
More than 1,000 Veterans hired through our Hiring Heroes initiative in the last two years
Caesars is proud of these accomplishments and thanks you for taking the time to learn more about our commitments.