Ever had a photographer skim the crown of your head off during that beautiful family gathering? And that is the image that is emailed and posted and hangs on the wall in the family home?
It has happened to all of us – even our smart phones aren't always that smart. Now Caesars' Las Vegas resorts are prepared to provide you with the highest quality and environmentally friendly photos that even come on a thumb drive so they can be shared with friends and family.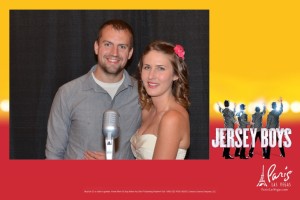 This new resort photography option is called TotalSnapshot, a service that allows guests at Caesars' properties to book a photographer with dinner reservations or a simple collection of old friends hanging out for drinks, enjoying the excitement of the casino floor or taking in a gorgeous view from the Eiffel Tower's observation deck.
"Each guest has a really unique wish list when they come to Las Vegas," said Maja Lukic, director of resort photography at Caesars Entertainment. "We're providing guests with a souvenir that documents special moments when they depart the property."
The service is offered at Harrah's Las Vegas, Flamingo Las Vegas, Planet Hollywood Resort, Paris Las Vegas, Caesars Palace Las Vegas, Rio All-Suite Hotel and Casino, The Quad Resort and Casino and Bally's Las Vegas.
The best part about TotalSnapshot – it's all digital photography and no harsh chemicals are needed to develop the images.
If for example, a birthday bash turns into a lifetime opportunity for a photo, a restaurant host in one of the Caesars' properties can notify the TotalSnapshot dispatcher, who will direct a photographer to the dining table to capture the moment.
Jackpots? The slot ambassadors also have the ability to dispatch a photographer for a free shot of the big winner.
"We can capture these magical moments in a way that we've never been able to do before," Lukic said. "This is very unique for the gaming and hospitality industry, and supports our CodeGreen sustainability mission."