Culture. Support. Inclusiveness. These are just a few reasons why Savithri Panchapakesan, an architect for IT, believes Caesars Entertainment is one of the best places for IT professionals to work.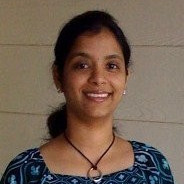 "Caesars is way ahead of its time," said Panchapakesan. "Caesars has a very special culture."
The Caesars Entertainment Information Technology Department was recognized as Computerworld's "Best Places to Work in IT."
Panchapakesan joined Caesars Entertainment in 2015 and currently works with the innovation team within the IT department. The IT team is responsible for delivering transformation initiatives that guests see throughout Caesars properties.
"Working with the innovation team helps me be on top of my game because I learn something new every day," she said.
With a chemical engineering background, Panchapakesan said she never thought she would end up in IT. She made the move from India to Las Vegas to be with her husband, another IT professional.
"Within a few months of working here, I was amazed to see so many women working in IT at Caesars Entertainment," she said.
Caesars Entertainment pledges to have 50 percent of women in leadership roles by 2025.
Panchapakesan said there are several women leaders who she looks up to within the company including Crystal Fletcher, the vice president of project management and office of the CIO.
[RELATED: CAESARS ENTERTAINMENT LEADERS REFLECT ON GENDER EQUITY GOAL]
"The vice president is extremely supportive," she said. "It truly feels like a family here."
Panchapakesan said besides a great training culture, the leadership is very approachable.
"With innovation, there are times when we fail but, our leadership team supports us through the learning opportunities, and also celebrates our successes," she said.
With a great support network, Panchapakesan said there is a lot of potential for growth within the company. The average tenure of team members on the IT is 9.5 years at Caesars Entertainment.
"We are very diverse with the projects we work on, and we can move between domains. That is what makes Caesars truly special," she said. All of these things make Caesars Entertainment a great place to grow your career."