"Steve Martinez, our manager, wanted the K9s at Caesars Entertainment to choose their handler," said Abby Gatdula, a K9 officer in Las Vegas.
"My dog's name is Titan. We have been together for almost a year," said Gatdula. "He was the one that chose me. At the time I was being paired with our dogs. Titan came right up to me, and we have been together ever since."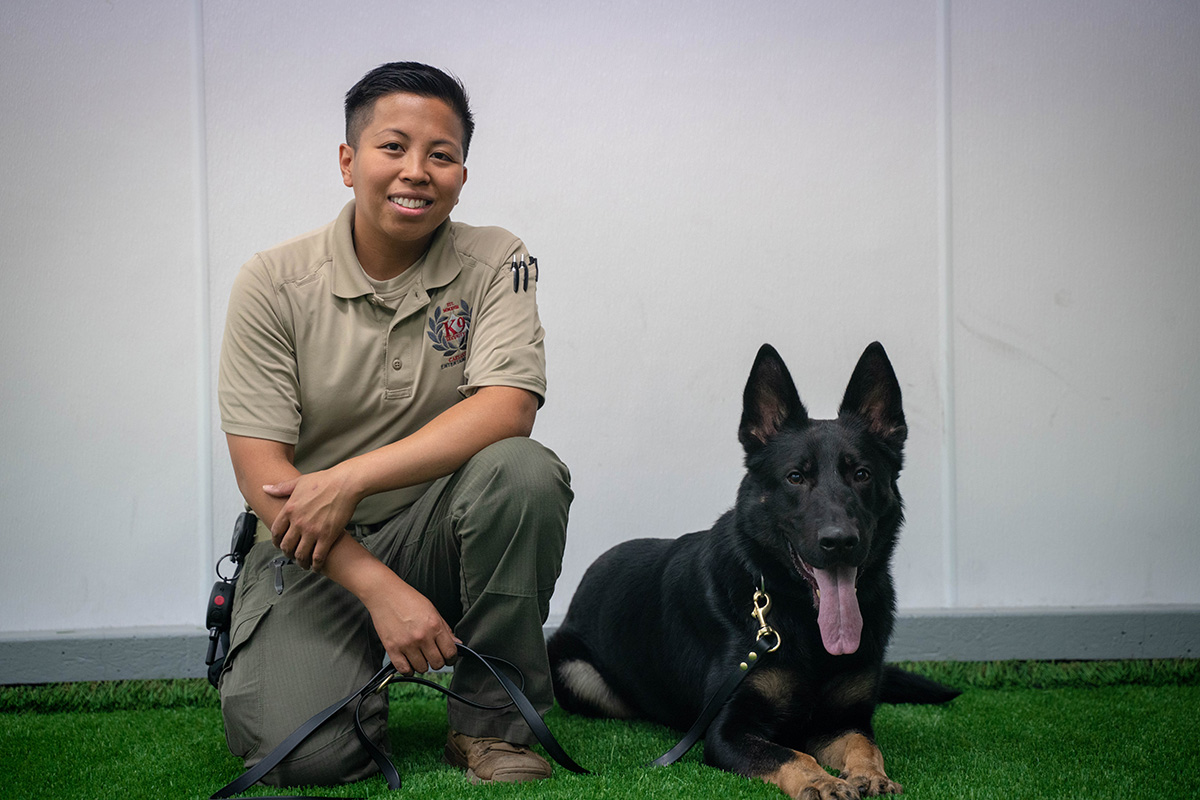 Gatdula joined an elite team of K9s and officers after spending a few years with the security team - first as a security officer at Caesars Palace and then as a bike officer.
"I was in the Army for four years as military police and completed a tour in Afghanistan. I had never done K9 before, but I saw the elite tactical team do sweeps for big events and concerts, so it sparked an interest," said Gatdula.
During the first few weeks of their partnership, similar to the other K9 handlers, Gatdula spent the initial few weeks getting acquainted with her new partner.
"Once that bond was there, it was easy. Now, Titan knows what I want without even saying it," Gatdula said.
Martinez, who is the corporate canine (K9) program manager and co-manager of the special response team, said the K9's start with four to six weeks in the Imprinting Training program. Then the K9s go to a two-week handler course before going out for four-weeks of field training.
[RELATED: Meet Greta, Northern Nevada's first four-legged security officer]
Martinez joined Caesars Entertainment after spending more than three decades in law enforcement in Chicago where he gained experience in organized crime, counter-narcotics operations, narcotic detection with K9s and as a program coordinator for the K9 Narcotic Bureau.
Now, he is using his expertise to support more than 40 Caesars Entertainment properties.
"In Las Vegas, we have seven dogs on the Explosive Detection K9 Team, and we are growing. Two more dogs will join the team in August. We expect to keep adding explosive detection K9 teams each year as the team grows," said Martinez.
"The guests love to see the dogs, and they tell us that they are happy to see Caesars Entertainment providing that service," said Martinez.
"We are here to help people. That is our main goal every day," said Kyle Kelly, who joined the K9 team at Caesars Entertainment approximately four months ago with his K9 partner, Amadeus.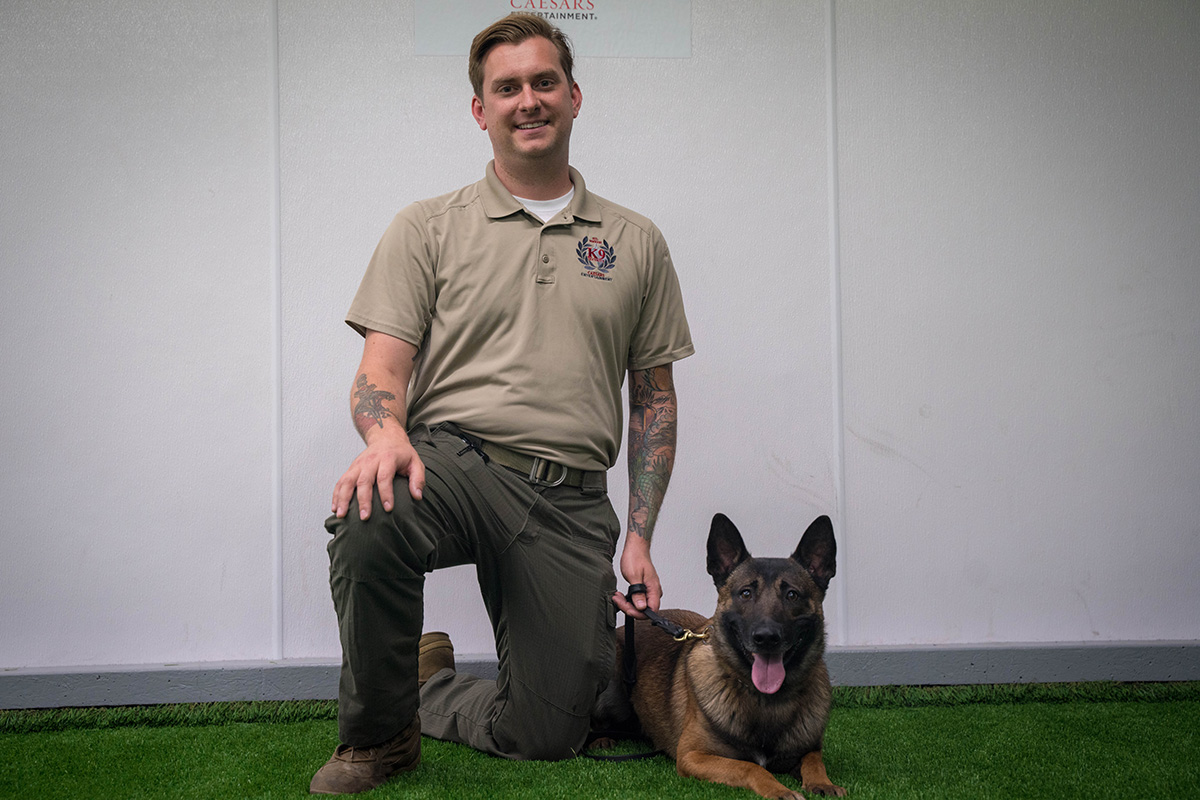 Kelly said he fell in love with working with K9s "instantly."
"I've done security at other properties before, this but there is nothing like seeing the dogs out there and getting involved with training," said Kelly.
Although it is a lot of work, the K9s and their handlers always find ways to have fun.
"Amadeus likes water bottles so he will find them anywhere and I am working with him to throw it in the recycling bin," said Kelly.
"The best part is the dogs," said Martinez.