Caesars Entertainment's commitment to diversity extends into our supply chain. From the chicken served in meals at Horseshoe Baltimore to the VIP ride that gets you there, many individual companies provide products and services. Whenever possible, we try to support companies run by women, people of color, LGBTQ people, veterans and more – what's known as "diverse suppliers."
We sat down to chat with business owners to learn about what they do and we're featuring their stories here on the blog. Read on to meet Seema Singh, CEO of Foodco USA.
Caesars Citizenship Blog: Thanks for speaking with us today, Seema. What does Foodco USA do?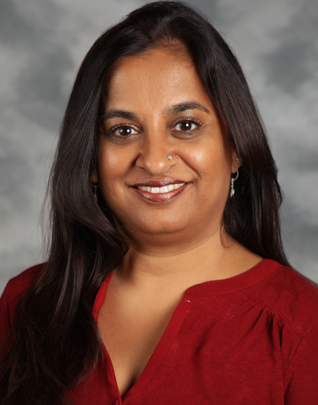 Seema Singh: We provide chicken and other poultry to Horseshoe Baltimore, so any chicken dish that you eat at any Horseshoe Baltimore restaurant uses our chicken.
CCB: Yum! We're big fans of the Old Bay garlic butter chicken wings at Guy Fieri's Baltimore Kitchen.
SS: This probably isn't a surprise, but I'm a huge fan of cooking. Chicken and garlic are my favorite ingredients to use – you can make so much good stuff with those two things!
CCB: Tell us about your story as a female business owner and CEO of Foodco USA.
SS: Foodco USA is a family business. My parents migrated to the U.S. in 1974 – my dad is a civil engineer and received a green card to work on the Baltimore airport. My mother and aunt joined forces to open the first Indian grocery store in the Baltimore area. Seeing success, they opened two more stores in the area and ultimately an Indian food distribution company, India Foods.
We purchased another food distribution company in 2000 and named it Foodco USA, expanding beyond the Indian food market.
Today, we have 162 customers, including Horseshoe Baltimore.
CCB: Besides the chicken you sell to Horseshoe Baltimore, what other products do you have?
SS: All kinds of things, from grocery items to desserts to fresh produce. Our Indian heritage is still part of the business – for example, the World Bank is one of my customers and I taught their food service team how to prepare some Indian dishes. Their employees loved it!
CCB: That's a really nice personal touch. Do you have other advice for people on how to run a business?
SS: In addition to personalized service, it's really about the quality of your work and the service you provide. To be honest, Horseshoe Baltimore could get the same chicken from my competitor, so it's really all about how we present it and the relationship we have.
Also – I'll say that it's a challenge being a woman running a business, especially an Indian woman. So that plays into it too.
CCB: Agreed! Lots of our employees and managers are women of color so it's important that we support advancement of women everywhere.
What would you be doing if you weren't running a business?
SS: I love infants, so I'd find a way to work with them, either in a hospital or daycare or something like that. My hobby is cooking, though – it's a huge early-morning stress reliever for me. I start at 4:00 a.m., my kids wake up to the aroma, come downstairs and have a countertop full of entrees to start their day.
CCB: That's a delicious stress reliever indeed!