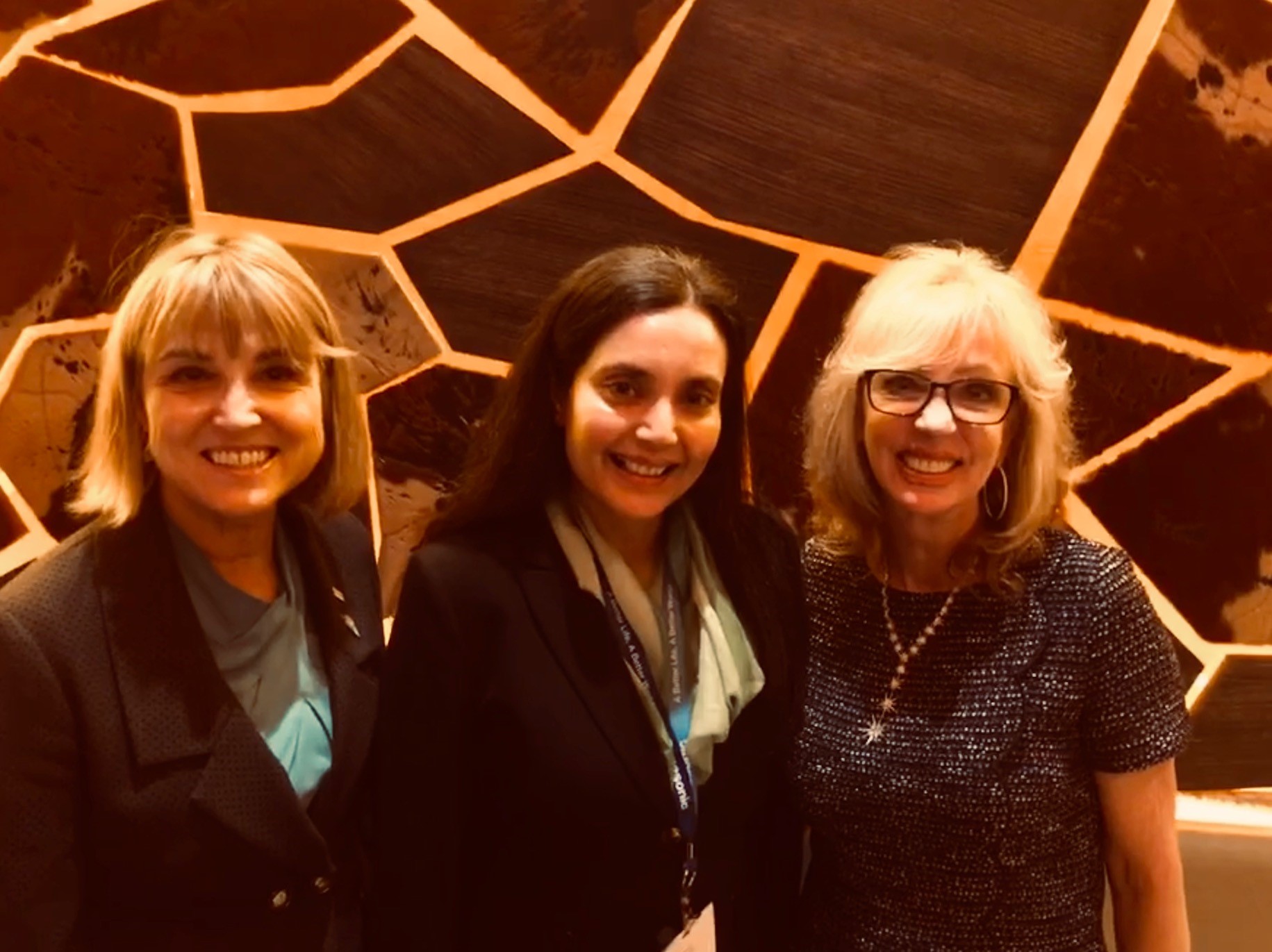 Nevada MWM chairs, Lt. Gov. Kate Marshall and Caesars Entertainment Executive Vice President of Public Policy and Corporate Responsibility Jan Jones Blackhurst, join Caesars Entertainment Sr. Director of Innovation and Emerging Technology and mentor Radhika Raghavan to showcase the need for STEM mentors for young girls in our community.
January is National Mentoring Month and Caesars Entertainment is excited to be joining the Million Women Mentors movement. The movement is designed to help companies, organizations, schools and others think intentionally about mentoring and efforts to increase the number of girls and women in and staying in STEM.
Research shows that individuals with mentors have improved academic, social, and economic prospects. For women in STEM fields, this becomes increasingly important as young women look to role models to help them gain their confidence and increase their opportunities, particularly in science, technology, engineering, and math fields where women remain grossly underrepresented.
Jan Jones Blackhurst, Executive Vice President of Public Policy and Corporate Responsibility, is proud to be leading Nevada's Steering Committee along with the Lieutenant Governor of Nevada, Kate Marshall. They are joined by U.S. Senator Catherine Cortez Masto, who serves in the role of Honorary Chair. "As Caesars Entertainment works hard to close the gender gap as part of our Gender Equity Initiative it is imperative that we foster the career development of young women in Nevada and across the nation, especially in STEM fields," notes Blackhurst.
It's not surprising that many of the female leaders at Caesars Entertainment have benefited from mentors throughout their lives. Take Senior Director of Innovation and Emerging Technologies, Radhika Raghavan. Her career path in the Information Technology field included a variety of mentors, both men and women, to take her love of computers and turn it into a profession. Radhika says "Although all of my mentors inspired me, my women mentors were especially meaningful as they allowed me to see myself in their roles and how I could work hard to be an effective leader in the field of IT." She now is a mentor herself and has signed on to the Million Women Mentors movement after attending their summit in Washington, DC in October.
We know that Radhika's story is one of many within our company. As we launch this movement, we plan to encourage our team members in departments such as IT, finance and accounting to pay it forward by joining Million Women Mentors and inspiring young women in our communities.