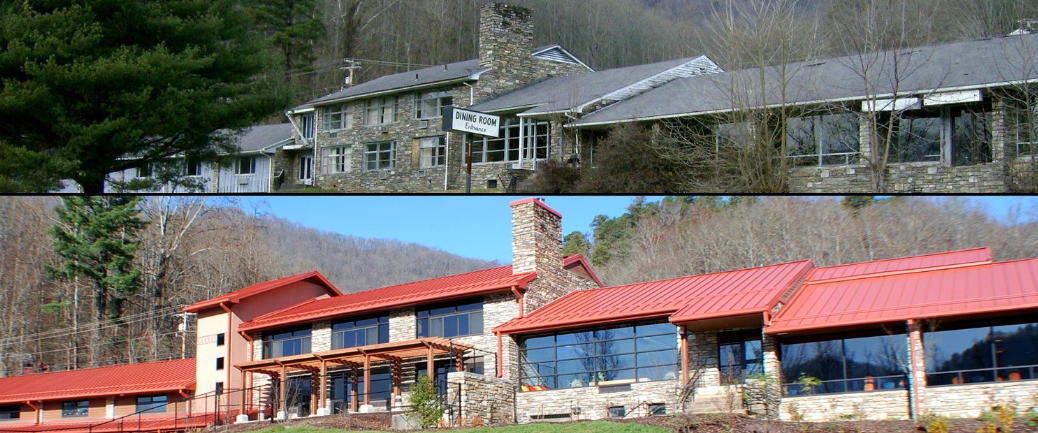 (Before and after images of a former motel/gas station that is now the immersion school).
The Cherokee language is in a state of emergency.
"If the language isn't learned and spoken by natives now, within the next 20 to 30 years, it will cease to exist," said Jo Ray, regional vice president of community relations and employee wellness for Caesars Cherokee properties.
Ray, with the help of Caesars Entertainment, is preserving the language through a special immersion school. "The Cherokees have been here for many centuries," she said. "It would be devastating if we do nothing and allow such a rich part of our culture to die."
The New Kituwah Academy, serving children in kindergarten through sixth grade, first opened in 2004 with just seven students. Now, it has 100. Some of those are children of Caesars team members.
The school is located approximately two miles from Harrah's Cherokee Resort, one of two properties governed by a management agreement between Caesars and the tribe.
Since Harrah's opened in 1997, the agreement has allowed tribal members to learn the gaming industry and create economic support for cultural revitalization. "Our profits solely benefit the tribe and it allowed the tribe to open The New Kituwah Academy," Ray said.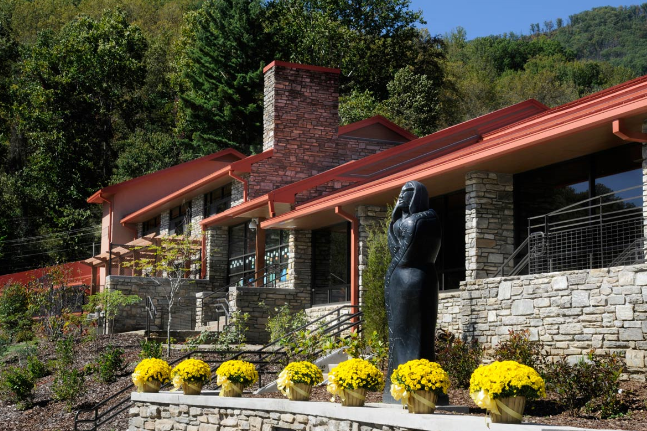 (The New Kituwah Academy)
Students begin instruction in Cherokee only. Later, they complete additional instruction in English, to meet state educational standards. Parents of children at the school are also required to take Cherokee language courses.
"The goal of the school is to produce fluent Cherokee speakers," Ray said.
In the future, she hopes the school will expand through 12th grade.
"The Cherokee community understands the seriousness of this emergency," Ray said. "I feel privileged that I get to incorporate my culture into my job."