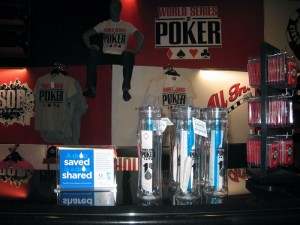 Caesars Entertainment Corporation and the World Series of Poker have selected ONE DROP as the official charity of the World Series of Poker event.
ONE DROP is an international organization dedicated to fighting poverty by supporting safe access to water, increasing awareness of water-related issues and raising money for activities and programs aimed at ensuring universal access to water today and for future generations. The campaign is just a small part of Caesars' overall CodeGreen sustainability strategy to reduce water, energy and waste consumption at each of its properties.
Proceeds from the sale of specially designed water bottles will be donated to ONE DROP during the campaign that begins May 27 and culminates with The Big One poker tournament on July 3. The Big One tournament has an entry fee of $1 million and 11.1 percent of each entry fee will be donated to ONE DROP.
Employees and guests can purchase the ONE DROP bottles to support the effort or visit www.caesars.com/OneDrop to donate their Total Reward credits to the non-profit.