From the stunning Eiffel Tower display to the elegant yet modern decor, Paris Las Vegas has stunned guests for the past 20 years. As the resort celebrates its anniversary on Sept.1, some of the team members who welcomed guests on the first day are sharing their most memorable experiences.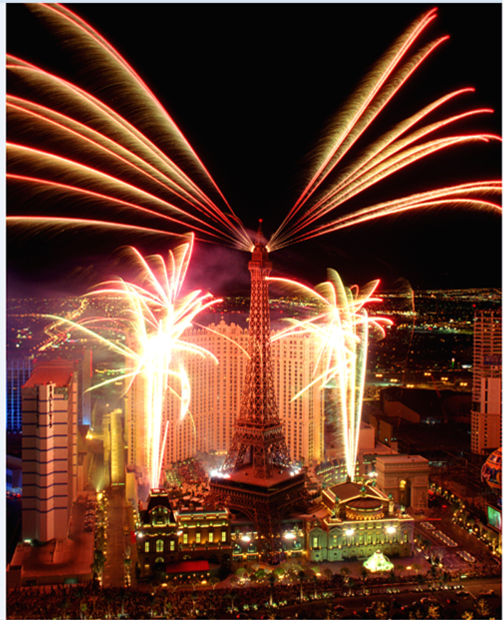 (Photo courtesy: Annette Schwarz)
Christine D'Ambrosia
For the past 20 years, cocktail waitress Christine D'Ambrosia has walked onto the casino floor, tray in hand, with an infectious smile ready and eager to meet guests.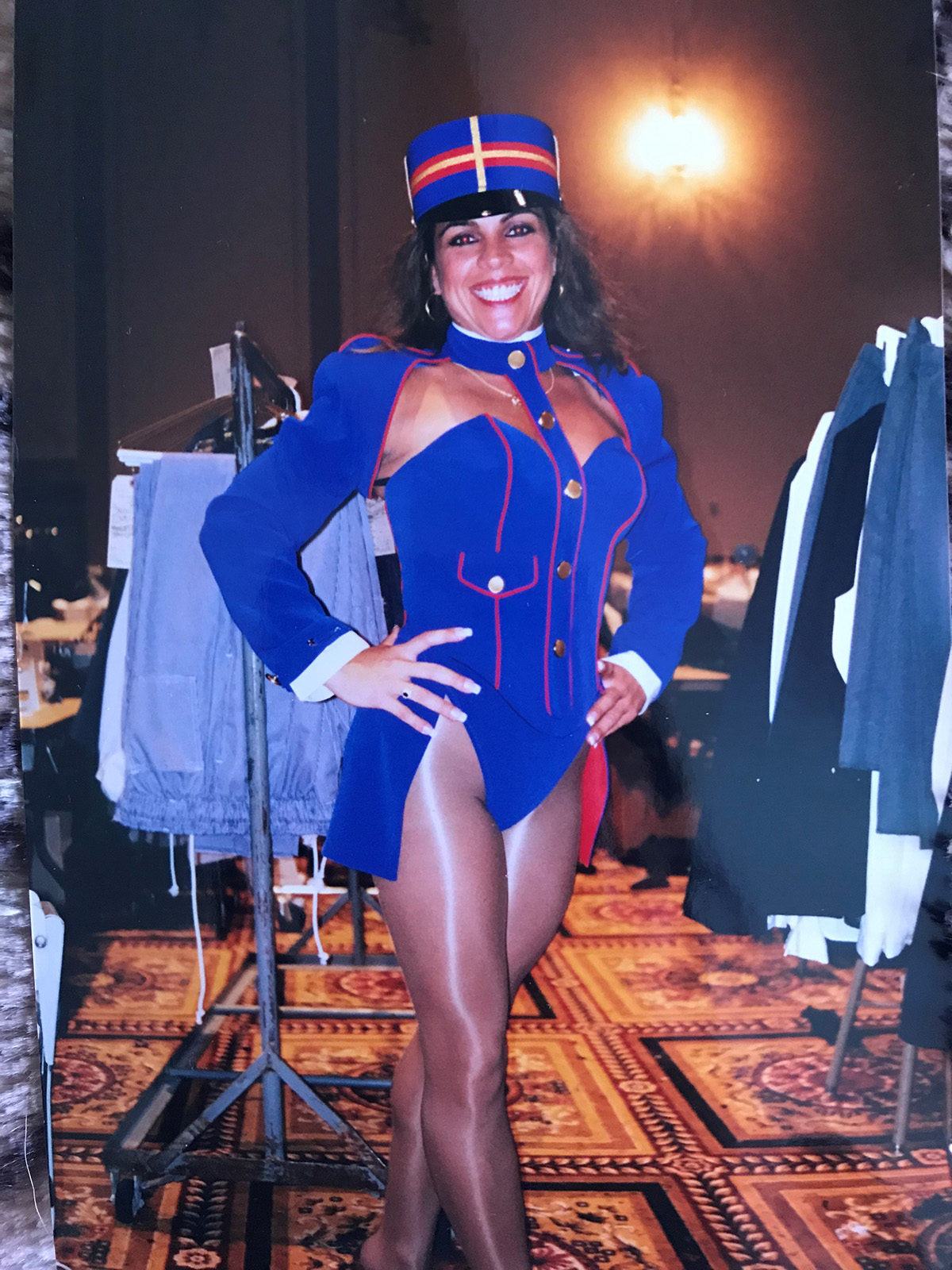 (Courtesy: Christine D'Ambrosia)
"When you love what you do, it is easy to be happy," she said. "I've had guests who have returned to the property for another stay and looked for me to say hi! Then, I know I made a lasting impression, and that warms my heart."
D'Ambrosia remembers her first day at the resort like it was yesterday.
"It's been an experience of a lifetime," she said.
D'Ambrosia is one of a handful of people who have been working at Paris Las Vegas since it opened.
"I was so excited to open a new casino! I love our uniforms. They were so beautiful and unlike any other casino's uniform. The casino looked so elegant, and I felt like I was in Paris," said D'Ambrosia.
D'Ambrosia said she would not want to work anywhere else on the Las Vegas Strip and she feels very blessed to have the opportunity to work at Paris Las Vegas.
"The friendships that I have made with my co-workers is very special. It's not every day that you work with the same people for 20 years," she said.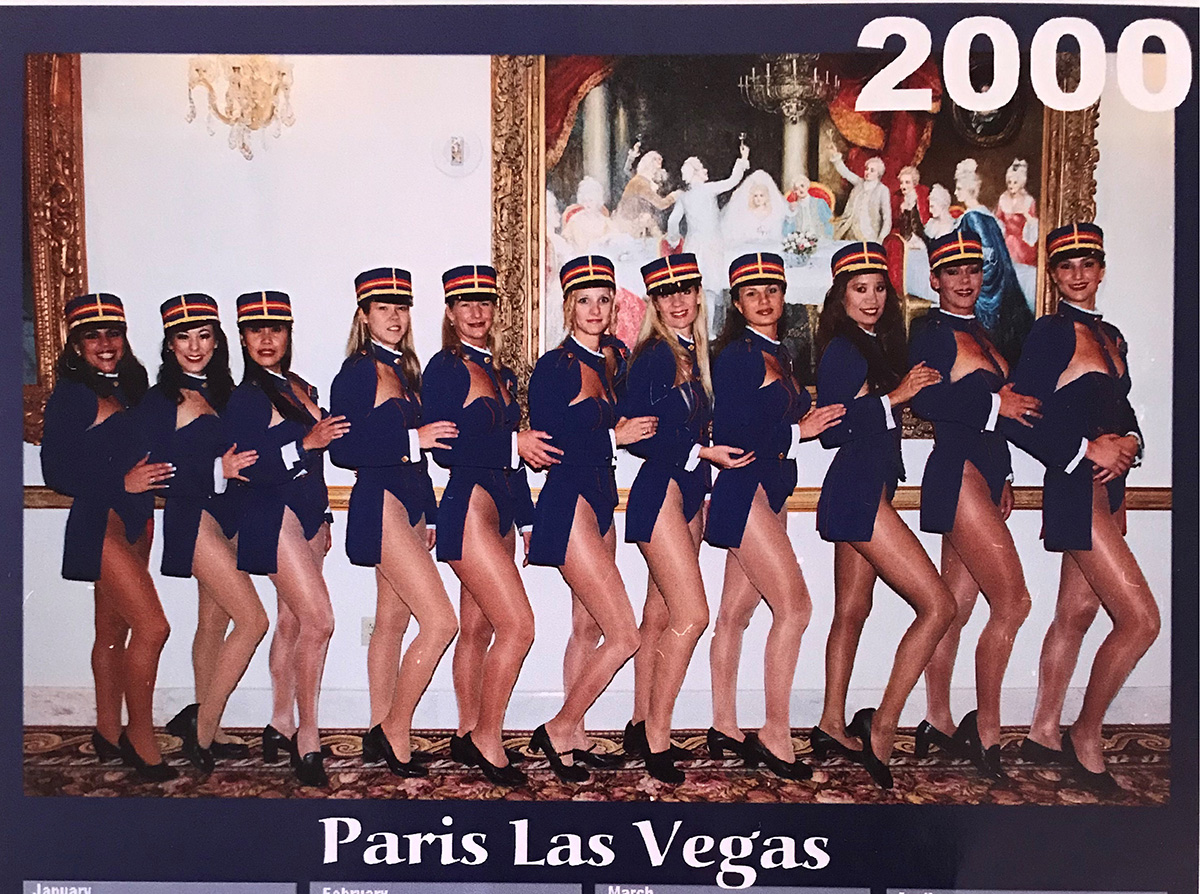 (Courtesy: Christine D'Ambrosia)
Plus, she had the opportunity to meet a lot of interesting people, including retired NBA player Shaquille O'Neal.
"He walked right up to me opening night while I worked my pit. It was so exciting because I am such a big Lakers fan! I was smiling from ear-to-ear," she said.
She has even met Gordon Ramsay - the creator of her favorite restaurant at Paris Las Vegas: Gordon Ramsay Steak.
One place on the Las Vegas Strip guests must visit is the Eiffel Tower in Paris Las Vegas, she said.
"The Eiffel Tower is breathtaking! Once you are up there, you feel like you are on top of the world. You can see the whole Las Vegas Strip lit up," she said.
Annette Schwarz
"You could feel the excitement in the air all day long as we prepared for the VIP party on the pool deck," said Annette Schwarz, executive assistant to the president at Paris Las Vegas, as she recalled the opening day of the resort on Sept. 1, 1999.
"Just before the party began, our president at that time asked all the team members who were available to gather at the base of the Eiffel Tower near Gustav's Bar to hear a short speech and then a song played over the loudspeaker. The song was titled, 'This is the Moment' from the Broadway musical, 'Jekyll and Hyde,' and it gave everyone goosebumps," she recalled.
Schwarz was working in Chicago when the opportunity to open Paris Las Vegas came knocking.
"I had been on a hotel opening team before in 1989 when the Four Seasons Hotel Chicago opened and some of those same people I worked with in Chicago joined the Paris opening team," explained Schwarz.
She said she jumped at the chance to open the property on the Las Vegas Strip but admitted she didn't expect to be in the city for 20 years.
"The culture at Paris is friendly and helpful with a lot of pride for our beautiful surroundings and French atmosphere," she said.
Schwarz said she is grateful to be a part of the team at Paris Las Vegas for two decades and counting.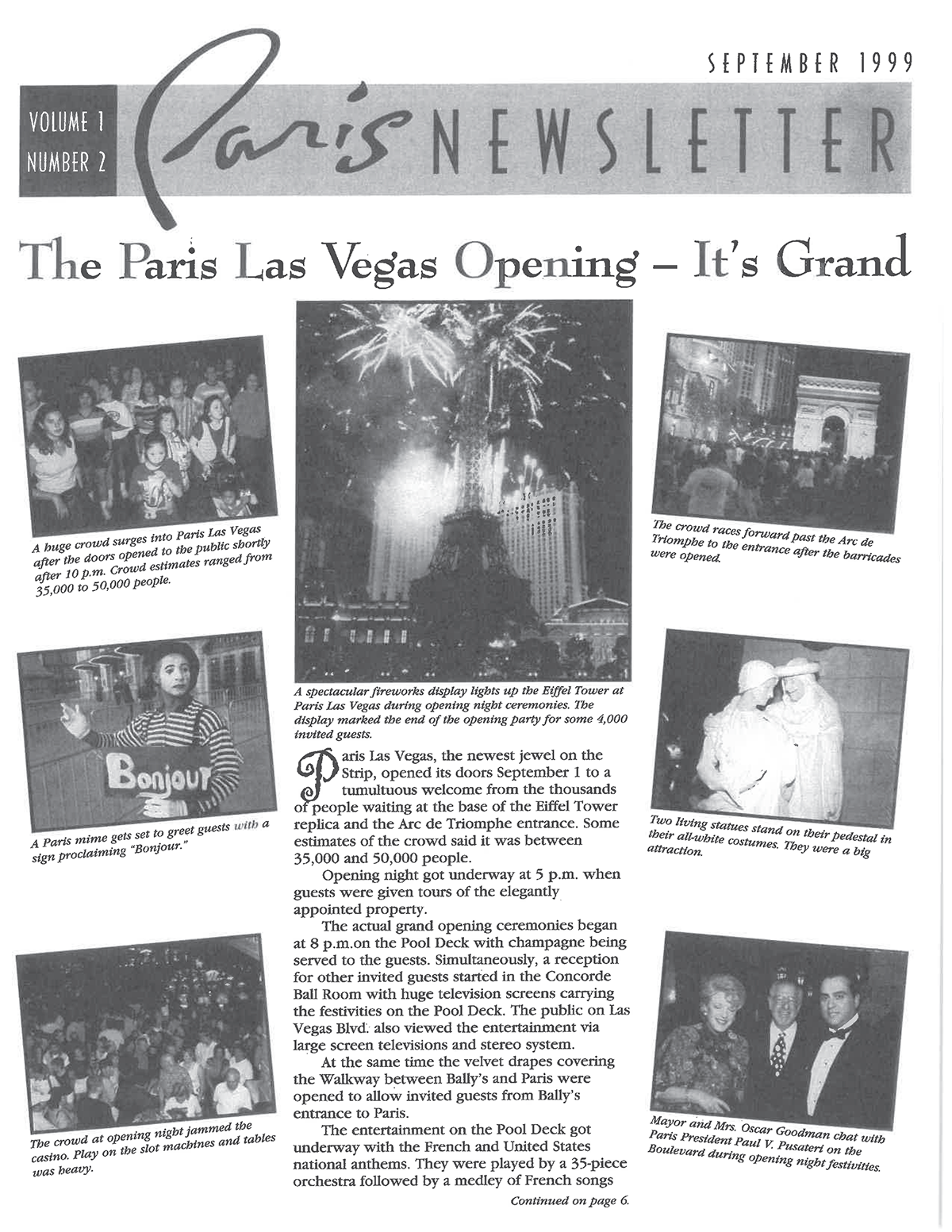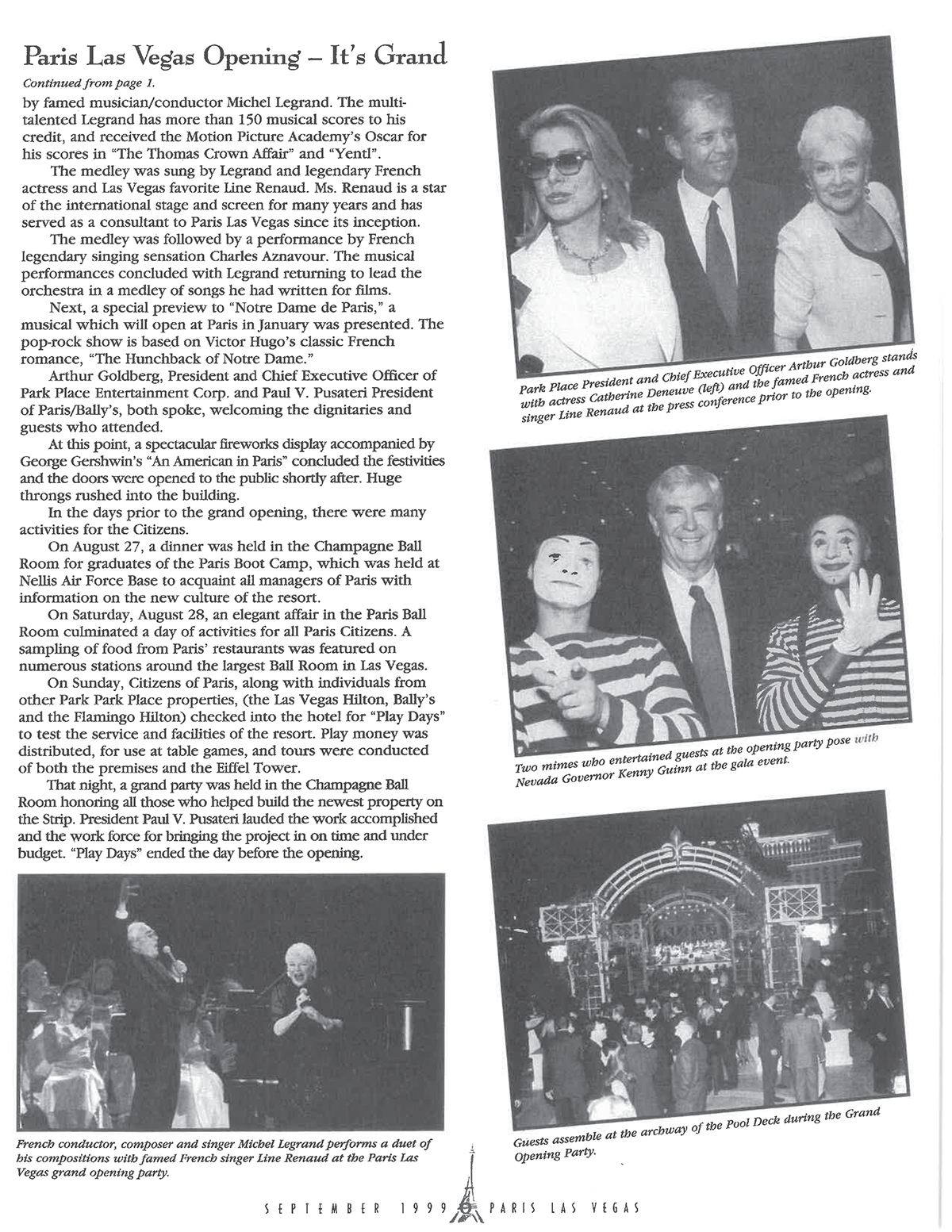 (Newsletter copy courtesy: Annette Schwarz)