In honor of Pride Month, and Caesars Entertainment's longstanding support for the LGBTQ community, Caesars Rewards has unveiled the industry's first LGBTQ loyalty card.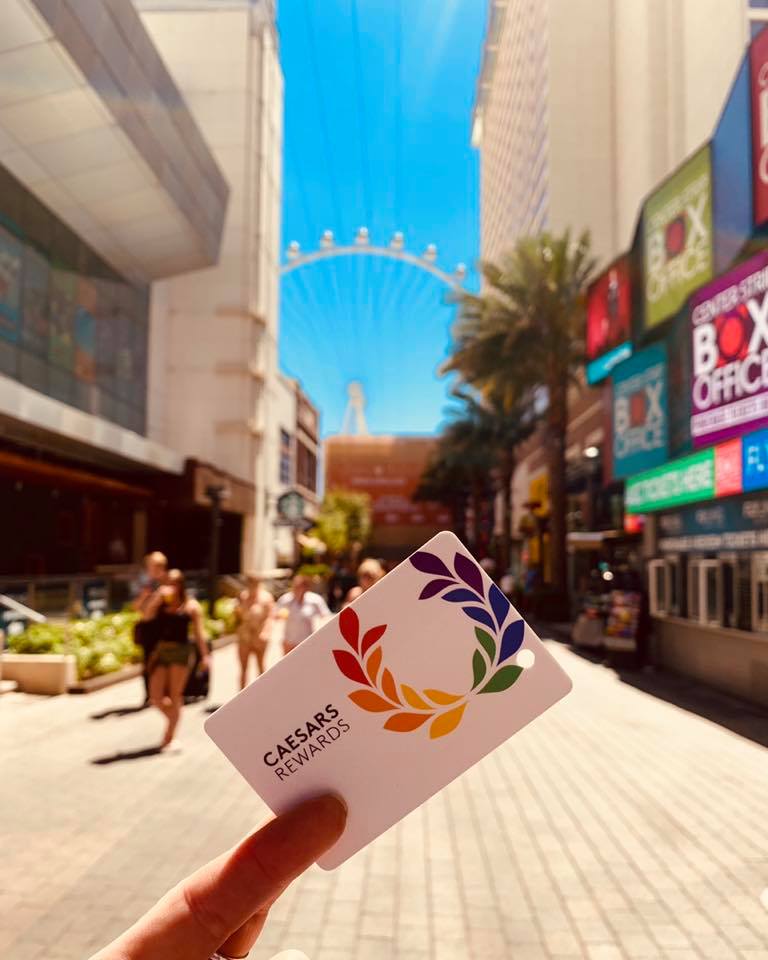 The limited-edition card will inspire grown-ups to play proudly throughout the month of June at all Caesars Las Vegas properties. Caesars Rewards and Equal, a Business Impact Group (BIG) at Caesars that advocates for LGBTQ members and their allies, partnered on the effort.
"This year is the 50th anniversary of the Stonewall Inn Riots, an event that really leads the way for Pride celebrations across the globe. We couldn't think of any better time to release this card than now," says Taylor Radford, community chair for Equal and manager of hotel strategy for Caesars Entertainment.
"The Equal board has been tasked to really move the needle when it comes to LGBTQ marketing and engagement with guests," says Dallas Holmes, Equal chair and senior service operations manager for Caesars Interactive Entertainment.
"We've taken it to the next level, by not only bringing new business ideas to our customers, but also by putting our money where our mouth is and showing the community we support them in many different ways."
With more than 225 members in Las Vegas, a healthy following in New Orleans and strong partnerships with local LGBTQ organizations, Equal is a powerful BIG. But creating a new loyalty card is ambitious, even for this group. "This is probably the biggest project we've led, from a player-facing standpoint," Holmes says. "This is the direction that we're going. We have to ask how do we leverage our hand to really create that LGBTQ space for the customers?"
More than a decade ago, Caesars Entertainment faced a similar question around its team members. In response, it became the first hospitality and gaming company to establish an LGBTQ employee group. It was also the first to protect transgender employees and guests, and to train employees on protective, welcoming policies.
Since then, Caesars' commitment to the LGBTQ community has grown. It has earned a perfect score on the Human Rights Campaign's Workplace Equality Index for 12 years, making it one of the Best Places to Work for LGBTQ Equality in 2019. It now also offers domestic partner benefits for both same and opposite-sex partners.
Putting the LGBTQ stamp on a product as popular as Caesars Rewards is bold, but sends the right message to guests and team members alike. "We connected with our casino host team and they said they definitely have some players who are very excited for this. So much so that some of them are even grabbing cards now to save it for their next trip," Radford says.
From an analytics perspective, Radford sees the card as a unique opportunity to learn more about our LGBTQ guests. "Which would then allow us to better understand where we can do some investments when it comes to events, venues or shows. It will hopefully give that market a better push on offerings," Holmes adds.
Meanwhile, Holmes has been busy with team members outside Las Vegas. "Demand for this card is growing quickly around the Empire and other markets are already requesting for the card to launch in their regions."
Holmes says they're working to make the Pride card available for guests to pickup year-round and will roll out to different markets according to their business demands.
In the meantime, the card will return in October for Las Vegas' Pride Month, where Holmes is eager to offer it to guests who didn't have the chance to grab it in June. After all, he says, "it's a really good way to show that Caesars is walking the walk and talking the talk."