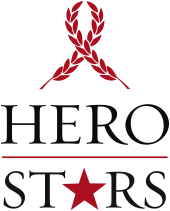 Four times a year Caesars Entertainment celebrates three outstanding HERO volunteers who go above and beyond in their commitment to giving back to our communities. This past quarter our HERO Stars made positive impacts by encouraging sustainable habits among employees, feeding the hungry and enhancing the quality of life for seniors. Congratulations to the Q3 HERO Stars Amanda Lagunas, Janna Hyatt and Casey Alda Lorena who each received a $500 donation to the charity of their choice.
Amanda Lagunas, Wardrobe Manager and CodeGreen Leader at the Rio
Since joining the team at Rio Las Vegas in March of 2006, Amanda Lagunas has been a dedicated HERO volunteer and appointed CodeGreen leader. Amanda regularly finds new ways to inspire environmental awareness at work and in the community through green initiatives. She has raised Rio's CodeGreen at Home (employee sustainability program) participation by 300 percent, created a unique seating area made of recycled materials and implemented a used cigarette recycling program by partnering with Terracycle. Additionally, Amanda regularly donates her blood and supports several charitable organizations, including United Way, Olive Crest suit drive, Goodwill, American Cancer Society through Battle of the Bras and Race for the Cure. Amanda gifted her $500 donation to Make a Wish.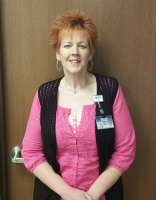 Janna Hyatt, Community Relations Specialist at Harrah's Cherokee
Janna has become closely connected to volunteerism during her 13 years at Harrah's Cherokee. She continually volunteers at Habitat for Humanity and Relay for Life, food banks and with animal and elderly organizations. Janna had a transformative experience two years ago when she shaved her head in solidarity for breast cancer awareness. She found herself in many conversations about the disease and the reason she shaved her head. "I learned that it is truly just hair…a decoration," she said. "The real us, and heart, is under all the hair." Janna has designated her $500 donation to the Cherokee Cancer Support Center.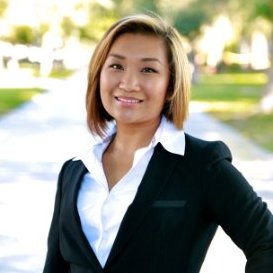 Casey Alda Lorena, Table Games Supervisor at Planet Hollywood
Casey has shown remarkable dedication to the HERO programs, particularly with one of Caesars' priority employee community involvement areas-older individuals. Casey single-handedly started the Pet Food drive to help senior citizens feed their pets. She delivered 2,084 pounds of pet food from Caesars Entertainments' Las Vegas resorts to Catholic Charities of Southern Nevada Meals on Wheels in the inaugural year of the program. She was moved to action after hearing about seniors who give up their food for their beloved pets so they don't go hungry. Casey is at every HERO event where she's always willing to lend a hand and inspire others to give more. She does all this as a full-time team member and student at University of Nevada Las Vegas. It's no surprise that Casey will send her $500 donation to Catholic Charities of Southern Nevada Meals on Wheels.
Congratulations to our inspirational Q3 HERO Stars and thank you for all you do in our communities.