How many national championships has Duke won in its school history? Which Hall of Fame coach played at West Point?
If you know the answer to these questions, you could be one step closer to winning $1 million.
Through Caesars Rewards' $1 Million Hoops Challenge, powered by FanBeat, you can cheer on your favorite team during the collegiate men's basketball semifinals and championship while answering trivia and predictive play questions for a chance to win awesome prizes.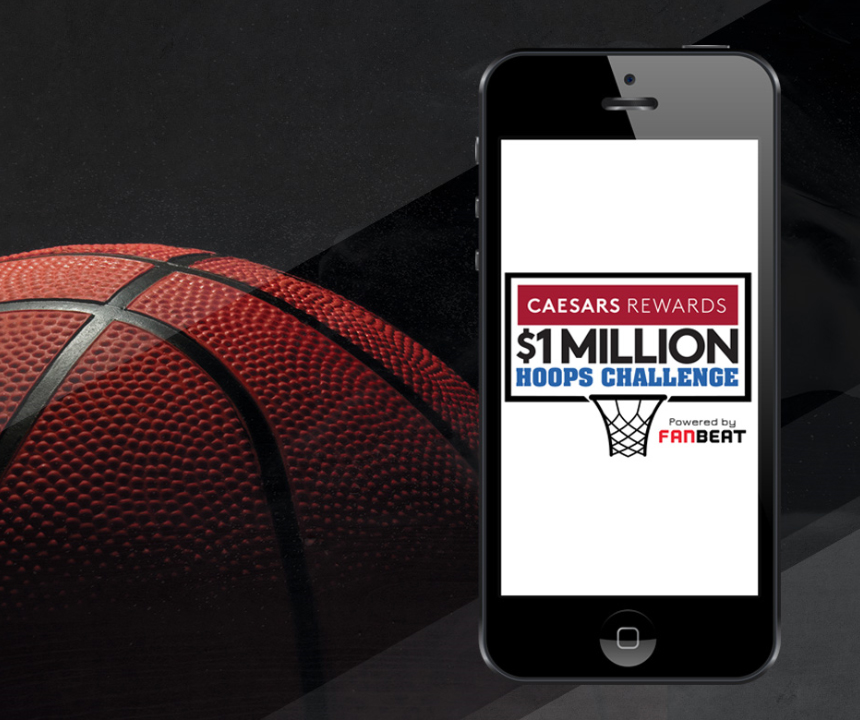 It's another way to redeem yourself after your failed bracket.
Do you have what it takes to correctly answer all questions during a semi-final or championship game?
If you answered yes, then you could become a millionaire.
If your trivia knowledge isn't perfect, then you have the chance to win other prizes.
Three winners will receive a 2020 Hoops on the Strip package which includes entry for two into the Hoops party, a two-night stay at a Caesars Entertainment Las Vegas property, and $800 airfare credit.
Two others will receive the 2020 Big Game package which includes entry for two into a Big Game party, a two-night hotel stay at a Caesars Entertainment Las Vegas property and $800 airfare credit.
Interested? Here is how you can play:
First, sign up for the challenge starting April 1, 2019, on www.caesars.com/fanbeat. Second, enter your Caesars Rewards account number or create a new account to register and play the pre-game questions.
Then on April 6 and again on April 8, 2019, as soon as the jump ball hits the air, start playing the challenge games.
The challenge is free to play, and you can give it your best shot without leaving the couch.
No Purchase Necessary to Enter or Win. Void where prohibited. Sponsored by Caesars Enterprise Services, LLC. Must be 21+ and resident of 50 US or DC to enter. Subject to Official Rules available in FanBeat App. If multiple entrants qualify for a $1M Grand Prize, prize amount will be evenly shared. No more than two $1M Grand Prizes will be awarded.