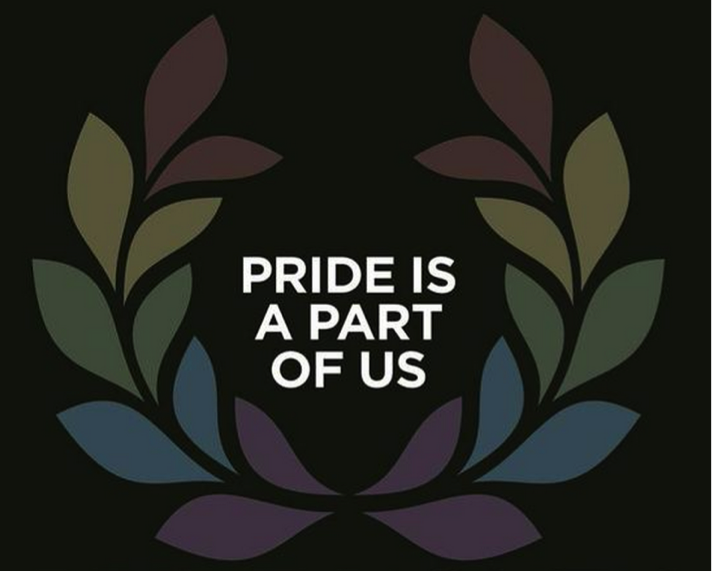 Hip hip hurray, we celebrate love winning today! Originally written in recognition of June as PRIDE month, this blog also celebrates the historical Supreme Court ruling on June 26th.
Caesars Entertainment was among the first gaming companies to support the LGBT community and annually joins in celebrating June as PRIDE Month. This month we recognize the LGBT community's progress and give them appreciation as a key component to Caesars' diversity and inclusion programs.
Caesars supports equality and equal rights for all those apart of the LGBT community. Caesars and its affiliates have maintained a perfect score on the Human Rights Campaign's Corporate Equality Index for eight consecutive years. We have publicly supported legislation in favor of the LGBT community and protection of their rights, in particular, same-sex marriage. We signed a U.S. Supreme Court Amicus Brief arguing that the Defense of Marriage Act (DOMA) must be overturned and are part of a coalition of 57 companies that filed Briefs of Employers in support of marriage equality in three Sixth Circuit cases.
Caesars also considers the passage of an Employment Non-Discrimination ACT (ENDA) a leap forward for human rights in general and LGBT rights specifically. Caesars is a member of the Business Coalition for Workplace Fairness, which is a group of leading U.S. employers that support ENDA, and we have been determined in our efforts to raise awareness and support for this progressive bill.
Caesars offers same-sex domestic partnership benefits and is the first company in the gaming industry that provides counseling benefits for employees going through gender reassignment. It's no surprise that Travel + Leisure magazine named Caesars as one of the 22 best travel & hospitality companies that support the LGBT community.
Caesars –affiliated Las Vegas properties and corporate headquarters have formed a business resource group consisting of LGBTQA employees and allies called EQUAL. As the first LGBT business resource group in the gaming industry, EQUAL aims to drive LGBT business outreach, employee education, community engagement and professional development. EQUAL has made large strides in the last eight years, engaging in such activities as holding domestic partnership workshops and creating "commitment ceremony" campaigns to, more recently, holding a wedding expo.
Employees of Caesars-affiliated companies and their families often unify at events like the Gay and Lesbian Las Vegas Community Center's Youth Thanksgiving and Las Vegas PRIDE to show support for the LGBT community. Our theme for last year's PRIDE downtown parade was "Two of a Kind" in which team members walked side by side in King and Queen playing card costumes to display the unity we hold dear in our hearts as an organization. Moments such as these inspire us to continue to do what we do, year after year, to ensure that team members of the LGBTQA community know they have a place at the Caesars Entertainment family of companies.
Last, but not least, EQUAL has provided all of us an opportunity to meet wonderful people (both allies and members of the LGBTQ community) who we are proud to call our friends. We love working for a company that supports diversity in all forms nationwide and takes the interests of all its people truly to heart. All this is best exemplified by the company's tagline: Be yourself, it's a good bet.
By Dallas Holmes and Katie Martin, Co-chairs of Caesars Entertainment's EQUAL