What are the habits of great leaders? For some, they start and end their day with daily routines, hold daily meetings with team members and or read books focused on personal and professional development.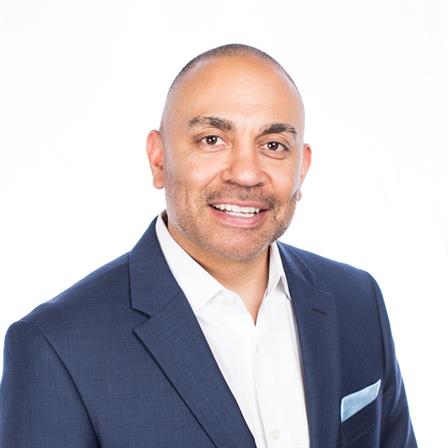 For Macario Gallegos, vice president of IT operations at Caesars Entertainment, key habits, focus and always keeping a positive attitude have helped him become a successful leader. He recently shared his tips during Caesars Entertainment's Business Impact Group: VIA's discussion on "Habits of Highly Effective Leaders."
After he was honorably discharged from the military, Gallegos started his career with Caesars Entertainment at Harrah's East Chicago as a security guard in 1999. Within 90 days or so, he eventually transferred into IT.
"Growing up in a small town in the Midwest, I recall most of my family working in the steel mills surrounding Northwest Indiana," said Gallegos. "I never knew what I wanted to be, but I always knew what I didn't want to do (which was to pursue a career working in the steel mills)."
"I had an uncle who was somewhat of a mentor for me. I really looked up to him and viewed his military experience, his education (MBA & law degree), coupled with his various positions in corporate America as a life I wanted to model."
Gallegos learned many skills while serving in the military; many of those skills he attributes to his success to this day.
Gallegos said there is a quote he learned while in the military, "When we work efficiently, we are doing things the right way, but when we work effectively, we are working on the right things." Here at Caesars, we refer to the right things as "Blue Chips." Those initiatives that drive big and positive change across our organization.
Gallegos is exceptionally methodical in everything he does from approaching his team members to his routine in and out of the office.
"I not only keep a to-do list, but I also keep a "not-to-do list," said Gallegos. My "not-to-do-list" usually consists of things that hold me back and don't align with creating my best day. Some examples might include checking social media or watching the news (or checking email) when I first wake up in the morning, and or eating after 9:00 p.m.
There are a few habits he believes everyone could adopt to help become a better version of themselves.
First, Gallegos said it is essential to have work-life balance, which can be extremely hard to do. Early in his career, Gallegos said he missed out on quality time with his children because he didn't have balanced priorities.
"Not having balance can work against us, from a productivity and overall energy management standpoint. Make time for self-care (meditation, working out, enjoying things you like to do), and make time for the people that are important to you," said Gallegos.
Second, he said so many people are afraid to ask for help, and they shouldn't be.
"It is okay to be wrong, but it is not okay to stay wrong," said Gallegos. Early in my career, I didn't ask for help because I was more concerned with being right, looking good or being in control, and so I tried to figure things out on my own.
That doesn't serve and or work for me anymore. I get to collaborate, partner and leverage the minds of others to achieve results.
One final piece of advice he would leave for anyone interested in becoming the best version of themselves is to "always have a mentor. Find the type of mentor that will give you raw, real and relevant feedback." Feedback helps identify how we "show up" in the eyes of others, and that is how we learn, and that is how we grow.