Harrah's Phila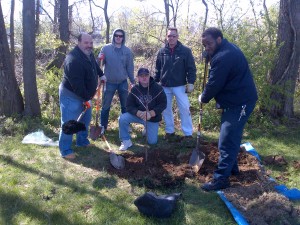 delphia Casino and Racetrack is once again demonstrating its pledge to operate in the most environmentally sustainable way possible.
On Sunday, April 21, volunteers celebrated Earth Day (and CodeGreen Day) by planting eight trees at Crozer Park in Old Chester, Pennsylvania.
Thanks to the efforts of these volunteers, the park's landscape will benefit from the biodiversity and natural air, soil and water filtration systems that young trees bring to outdoor spaces.
Way to go CodeGreen!