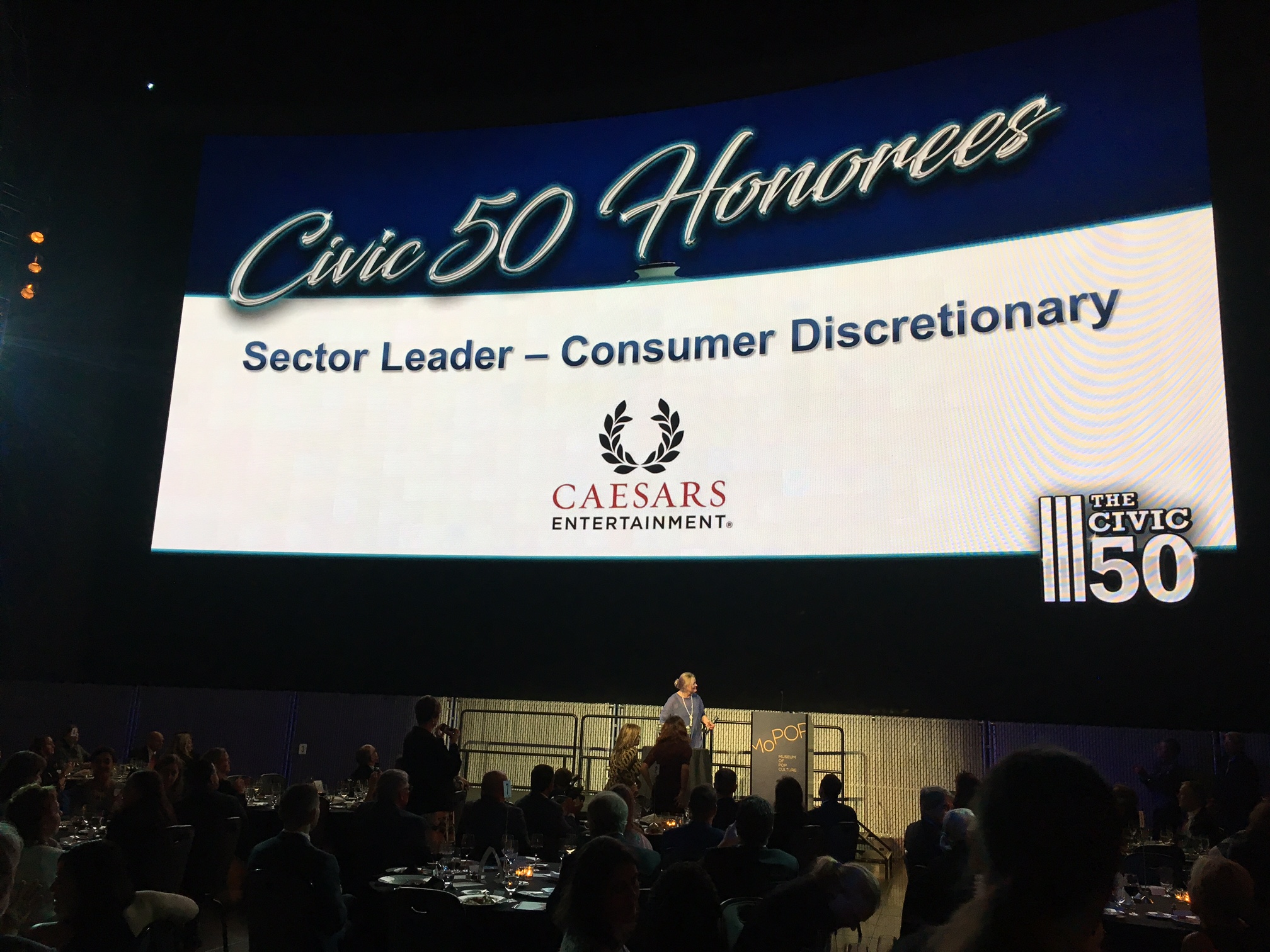 Pop the champagne! Caesars Entertainment has been named to the The Civic 50as the leading company in the consumer discretionary sector, which includes non-essentials like apparel, cars, travel and, of course, gaming and entertainment. An initiative of Points of Light, the world's largest organization dedicated to helping companies build volunteer programs, The Civic 50 honors the 50 most community-minded companies.
The Civic 50 award recipients were selected based on four components: investment, integration, institutionalization and impact. Here's what the components mean – and how our programs achieve results in these areas:
Guests are part of communities, too, and they're very important to us! That's why we pioneered the casino entertainment industry's first responsible gaming effort. Caesars works with the National Council on Problem Gambling, Inc., and provided the initial funding to establish the Council's 24-hour toll free helpline. All Caesars' properties also have Responsible Gaming Ambassadors who promote Responsible Gaming to guests and offer assistance to those that may not be gambling responsibly.
For these efforts and more, Caesars is in the top 10% of The Civic 50 list. We are humbled by the dedication of our team members – from HERO Chairs to CodeGreen enthusiasts to corporate and Foundation staff – that make this achievement possible.