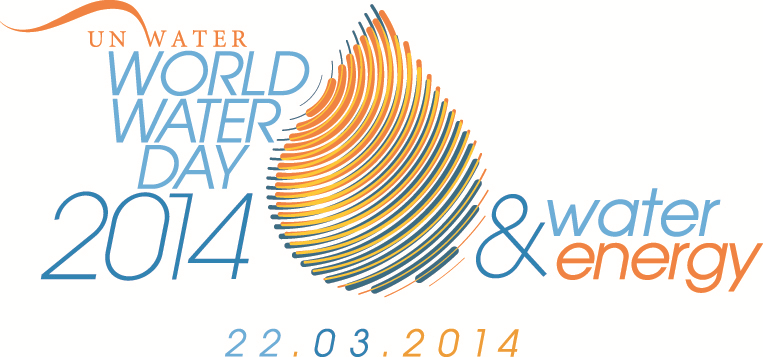 This Saturday, March 22nd is United Nations' World Water Day, which sheds crucial light on inequities in access to safe water and sufficient food and energy services, while facilitating policies leading to sustainable water use and energy security.
In recognition of World Water Day 2014, Eric Dominguez, Corporate Director of Engineering, Utilities, and Environmental Affairs at Caesars, shares his insights into the water-energy connection, the company's commitment to reduction, and what each of us can do to help:
Q: The focus of this year's World Water Day is to raise awareness of the connection between water and energy. How are water and energy related?
A: Water and energy have an interdependent relationship that is not always top of mind. Heating water obviously requires energy, but that's only part of the story. When a tap is opened, energy has generally been used to get the water there. To make water safe for drinking and domestic use, it must undergo treatment by a process that also requires energy. Each time water goes down the drain, it likely enters this energy-use cycle once again. This relationship also holds true the other way around; it generally takes a lot of water to generate useful electrical energy.
Q: Why is this connection between water and energy important to our casino-entertainment industry?
A: Our industry uses water in its day-to-day operations and needs to understand the impacts of water use from an externality perspective, in addition to water scarcity. Conservation practices not only save water, but can also lead to less chemical use for water treatment and less energy use to pump, heat and treat the water. More broadly, water conservation can also reduce greenhouse gas emissions stemming from energy use and protect our ecosystems.
Caesars understands that success in reducing the use of energy, water and waste as a part of its CodeGreen programs will further its mission to lowering its greenhouse gas emissions. When we conserve natural resources and use them wisely, we can truly have a triple-bottom-line win.
Q: What innovative practices is Caesars undertaking to save water? Are these activities making an impact?
A: Caesars has pursued a variety of water efficiency and conservation projects to reduce water use. They range from removing sod and converting it to drought-tolerant landscaping to installing low-flow showerheads and sink aerators. We use advanced tunnel washers in our laundry operations and change towels in our guestrooms only upon request. Small actions, when scaled, can have big impacts. For example, in southern Nevada, Caesars recently installed over 10,000 low-flow showerheads across several properties, which resulted in an estimated savings of over 50 million gallons of water per year and avoided energy use to heat the water estimated at over 18,000 MMBTU per year. That's enough savings to shower nearly three million average Americans! From 2008 to 2012, Caesars has cut water use across the organization by approximately 7% on a per-square-foot of conditioned space basis. There's certainly more work to be done, but clearly efforts are making an impact.
Q: As a guest, how can I do my part to conserve water?
A: As a guest staying at a Caesars property, first and foremost we want you to enjoy your stay and have a memorable experience. We also try to make it easy for you to do your part to conserve natural resources. Here are a few easy actions you can take during your next visit:
Hang up your towel if you don't want it changed
Only request a sheet change if needed
When eating out, only order water for those in your party drinking it
Turn off the faucet when brushing your teeth or shaving
Don't let the shower water run until you're ready to get in (the water will be hot)
Turn off your room lights and TV when leaving (conserving electricity saves water)
Remember, these or similar water-smart habits will have an even greater positive impact if you try to stick to them in all aspects of your life whether at home, at work or during a fun stay at a Caesars resort!