Tickets to Ultimate Fan Experience Are on Sale Now
For More Information, Visit the Ticketing Website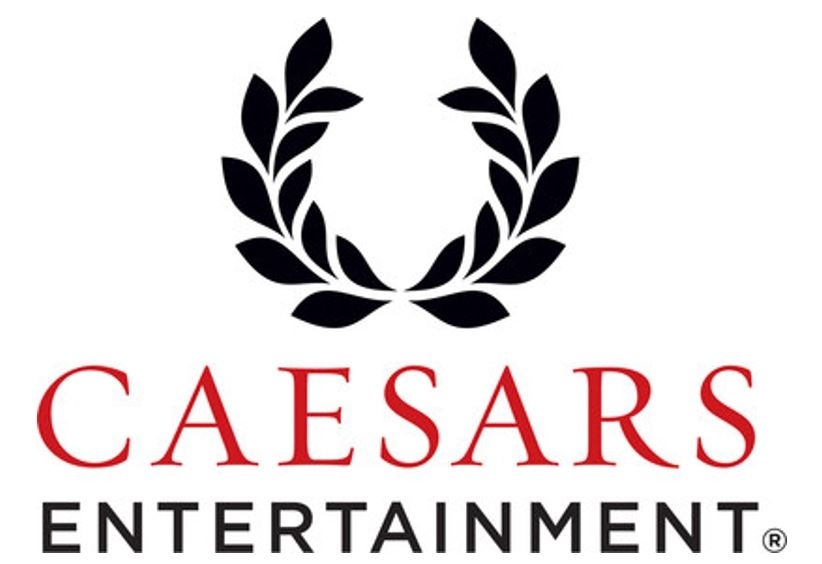 LAS VEGAS - April 23, 2019 – The LINQ Hotel and Casino in Las Vegas is where diehard football fans will be during the first round of the 2019 NFL Draft on Thursday, April 25. Caesars Entertainment and The NFL Alumni Association – Las Vegas Chapter (NFLA) are hosting the NFL Alumni Las Vegas Draft Party with exclusive fan access to an autograph session with NFL Legends, giveaways and an open bar. Tickets are on sale now and start at $75 for general admission. Fans looking for a VIP experience with up to 10 guests, can rent a Fan Cave for $750. For more information, visit the ticketing website.
The party begins at 4 p.m. with all ticketed fans getting exclusive access to a meet-and-greet and autograph signing with NFL Hall of Famers Kellen Winslow, Floyd Little and Fred Dean along with fellow NFL Alumni members. Ticketed fans also have a chance to win raffles and prizes, while enjoying an open bar with premium spirits. The VIP Fan Cave Experience includes general admission access but takes the NFL Alumni Las Vegas Draft Party to the next level by offering a rentable living room space for up to 10 fans. With access to their own 98'' television, Xboxes, virtual reality headsets and unique audio zone, fans will feel like they are front and center at the 2019 NFL Draft. The VIP Fan Cave Experience also comes with one grub box from Sticky Chicken.
"No other gaming and resort company offers access to unique events like this one - where guests are able to enjoy the high-tech amenities offered inside The LINQ Hotel & Casino resort while mingling with some of the NFL's superstar alumni," said Chris Holdren, Chief Marketing Officer for Caesars Entertainment. "With their insider knowledge of the sport and a passion for the game, we're excited to host the alumni and our guests at this event where careers launch and next season's football teams take shape."
"We are very pleased and appreciative of the continued support and generosity that Caesars Entertainment has shown The NFL Alumni Association and its members," said Linden King, President of the NFL Alumni Las Vegas Chapter. "We look forward to growing our relationship as the excitement for the Raiders and the NFL in Las Vegas continues to grow."
Earlier this year, the National Football League selected Caesars Entertainment as the first-ever Official Casino Sponsor of the NFL. This multi-year sponsorship allows Caesars to provide unique experiences for NFL fans by using its casino properties, celebrity chefs, premier music artists and a wide range of entertainment elements. Caesars will also activate at key NFL events like the Super Bowl and NFL Draft. Seven NFL Clubs have partnerships with Caesars Entertainment, including the Oakland Raiders as they move to Las Vegas in 2020.
Caesars, alongside other properties on the world-famous Las Vegas Strip, will host elements of the 2020 Draft in coordination with the City of Las Vegas to help create this historic event.
The draft will be shown at The LINQ Hotel & Casino, which boasts the Strip's highest resolution LED video wall. For further information about the LINQ Hotel & Casino's draft party on Thursday, April 25, visit the website.
###
About Caesars Entertainment
Caesars Entertainment is the world's most diversified casino-entertainment provider and the most geographically diverse U.S. casino-entertainment company. Since its beginning in Reno, Nevada, in 1937, Caesars Entertainment has grown through development of new resorts, expansions and acquisitions. Caesars Entertainment's resorts operate primarily under the Caesars®, Harrah's® and Horseshoe® brand names. Caesars Entertainment's portfolio also includes the Caesars Entertainment UK family of casinos. Caesars Entertainment is focused on building loyalty and value with its guests through a unique combination of great service, excellent products, unsurpassed distribution, operational excellence and technology leadership. Caesars Entertainment is committed to its employees, suppliers, communities and the environment through its PEOPLE PLANET PLAY framework. For more information, please visit www.caesars.com/corporate.
About NFL Alumni
NFL Alumni, a non-profit organization, is comprised of former NFL players, coaches, staffers, cheerleaders, spouses, and associate members whose mission is to serve, assist and inform former players and their families. The Alumni offers a variety of medical, financial, and social programs to help members lead healthy, productive and connected lives, as well as community initiatives under its "Caring for Kids" programs. Pro Football Legends is the commercial marketing arm of the NFL Alumni. For more information, please visit www.nflavegas.org/.
Media Contacts
Shannon GuessCaesars Entertainmentsguess@caesars.com
Debra BallardNFL Alumni Las Vegas Chapternfla.team@gmail.com