Drai's Nightclub Las Vegas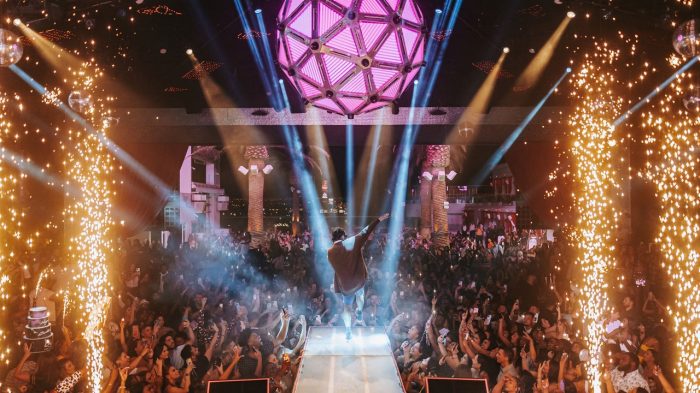 Start of dialog window.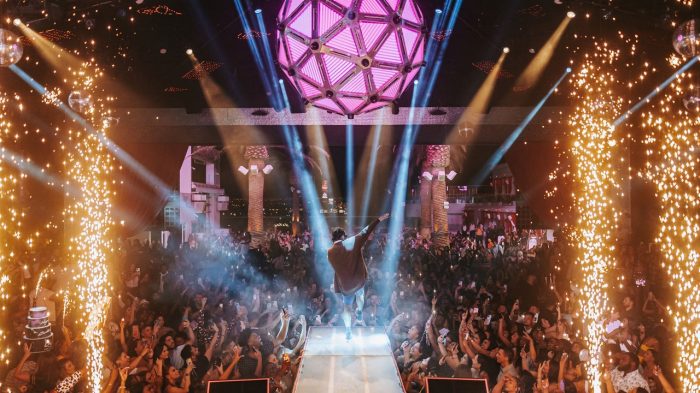 End of dialog window.
Book A Room
Facts
Type of Activity
Nightlife
Attire
Business Casual
Cover Price
Yes
Hours
Temporarily Closed
Contact Number
(702) 777-3800
Additional Info
*Hours are subject to change without notice
Due to recent developments Drai's Beachclub Nightclub and After Hours will be suspending operations until further notice. The health and safety of our team and guests is our number one concern. Please follow our social media channels and website for updates.
Party on The Cromwell's rooftop at Drai's Nightclub Las Vegas. Created by renowned nightlife and hospitality visionary Victor Drai, the club's combined indoor and outdoor space features 65,000 square feet and an unparalleled view of the Strip from 11 stories high.
Luxe design, LED lighting and modern technology systems fuse to create the club's social, multi-sensory atmosphere.
Drai's Nightclub continues to be at the forefront in Las Vegas entertainment with exclusive, full-length performances from some of the biggest acts in hip-hop and R&B.
Sexy party guests can book one of the 150 VIP tables sprinkled indoors and outdoors for a nightlife experience unlike any other in the industry.
Nightclub Details
Table reservations: (702) 777-3800
Nightclub Hours: 10:30 p.m. - 4 a.m. Thursday–Sunday
Square feet: 25,000 (2,200 capacity)
Admission: Pay for access. Hotel guests will receive expedited service into the club.
Dress code: Fashionable nightclub attire required. Dress code enforced strictly with management discretion.
The following articles are prohibited: Athletic gear and apparel, shorts, torn or cutoff clothing, sandals, athletic shoes, work wear, Jordan shoes/apparel, Timberlands, hats, baggy clothing, chains, offensive prints on clothing, weapons, controlled substances, eye drops, gum, outside food or beverages, liquids, vitamins, supplements, over-the-counter medications, prescription medications without valid prescription, cameras, GoPros, wearable technology, selfie sticks, vaporizers ('vapes'). Any devices found in use will be confiscated and disposed of by management without compensation. Guests noticeably intoxicated or under the influence of a controlled substance will be denied entry and will not be eligible to receive a refund.
All persons, bags & personal items are subject to search. If you remove your shoes you will immediately be escorted out of the venue. We have a zero tolerance policy. Must be 21 years of age with valid form of ID. Management reserves all rights.
Caesars Rewards Seven Stars & Diamond members: Complimentary Priority Line access for member plus one guest. Admission not included.
Features:
1,785-square-foot LED screen
2 levels
6 dedicated elevators
2 VIP bathrooms