Bugsy's Bar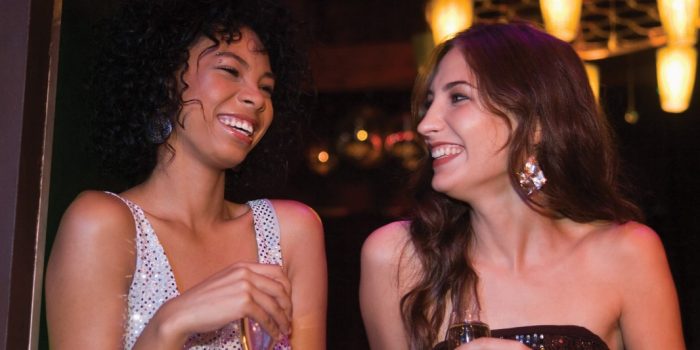 Book A Room
Facts
Type of Activity
Nightlife
Attire
Casual
Cover Price
None
Hours
Daily 24 Hours
Contact Number
(702) 733-3111
Flamingo Uncovered
Situated on the Strip is one of Las Vegas's original, and most vibrant properties, the Flamingo. This resort embodies all that is truly Vegas, the way it was meant to be experienced and Flamingo Uncovered brings you back to the pinnacle moments of its past.
In this 2-hour walking tour, we're bringing the history of this property alive through incredible stories that are subtly hidden in plain sight. We're discovering the old school Flamingo including the legendary names and memories that made it what it is today.
The saga of the Flamingo is romantic, beautiful, chaotic, and rich. Meeting at Bugsy's Cabaret, the story begins. The property's history is deep entrenched with meaning and beautiful women. Guests dip their toes into the first of many recollections such as how the Flamingo manager used to stage gorgeous women in bathing suits out front sunbathing and by the pools to bait guests to join. The men had their own costumes as well; everyone, including janitors, once wore tuxedos.
Seeking the center of the action? This walk-up bar is a short stroll from Flamingo's Las Vegas Boulevard entrance. Bugsy's lively atmosphere is a result of its prime position in the heart of Flamingo's casino floor.
A nod to the hotel's legendary founder, Bugsy Siegel, the large circular bar is crowned by a sparkling neon sign reminiscent of Vegas' golden era. Featuring plenty of seating, the bar serves a stiff martini as well as beer and wine. Check out the game score on one of its several flat screen TVs or enjoy a quick drink before hitting the town.