Shopping at Flamingo Las Vegas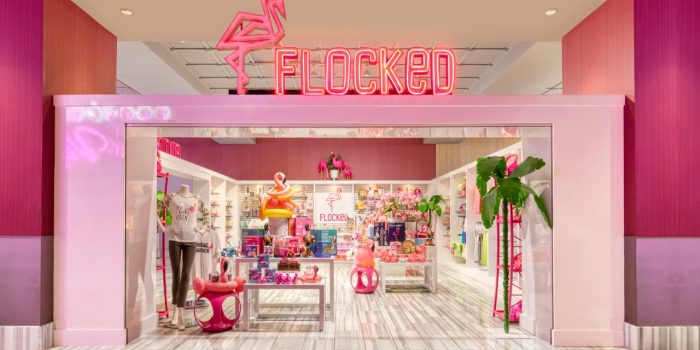 Book A Room
Facts
Type of Activity
Shopping
Hours
DailyHours Vary
Flamingo Shopping
For the wellbeing of our team members and guests, we have adjusted the hours of the following stores:
Flocked Store Closed
RuPaul Kiosk Closed
RePaul Werk Room Closed
Essentials Store Open 8am – 2am
Promenade Gift Shop Open 7a – 1a
Promenade Wine & Spirits Open Friday – Sunday 9a-2a
Flamingo Wine & Spirits Open 24 hours
Destinations Store Open 24 hours
Whether you want to snap up some sparkly new fashions, get a snack or grab a take-home Flamingo or Donny & Marie souvenir, Flamingo Las Vegas features a plethora of stylish shops.
Located on the promenade that runs from valet and self-parking into the hotel and casino, these shops feature anything you forgot or mementos you want to bring home.
Additional shopping is available at The LINQ Promenade, with an entrance by Flamingo's buffet.
Destinations
Find all your snacks, beverages, tobacco, health & beauty needs.
Open 24 hours daily.
Flamingo Wine & Spirits
An extensive selection of liquor, wine, beverages, snacks and tobacco items.
Open 24 hours daily.
Flocked
Your one stop shop for all things flamingo! Located next to the LINQ Promenade/Flamingo entrance.
Karma and Luck
Manifest your dreams and celebrate cultures from all over the world with Karma and Luck. Find your perfect gemstone or bracelet at this lifestyle boutique.
Landau
Inspired by the most coveted designer styles, Landau sells fashion jewelry and flashy rings, earrings and necklaces to discerning Las Vegas hotel guests.
Open 10 AM - 11 PM Sunday through Thursday; 10 AM - midnight Friday and Saturday.
Le Savon
Treat your skin and hair with products from this bath and body emporium, featuring luxurious lotion, shampoo, oils, makeup, nail polish, soaps and candles in intoxicating scents.
Open 9 AM - 11 PM Sunday - Thursday; 9 AM - midnight Friday and Saturday.
LICK
A colorful, playful candy store with a flirty theme, LICK stocks a variety of candy, chocolate, gifts and novelty items, plus designer sweets brands and risqué retail items. Pop in to its interactive photo booth while browsing.
Lola Soap
Lola Soap is a truely captivating experience offering bakery inspired handmade soap treats that will leave your skin feeling truly amazing. Their products are fun and whimsical handcrafted soaps that look incredibly appetizing and smell delicious. Using nothing but the highest quality ingredients, Lola Soaps are the perfect gift for the entire family.
Essentials To Go
Stunning jewelry, necklaces, earrings, rings and bracelets incorporating pearls.
Open 8 AM - 3 AM daily.
Magnet Max
Collection of fun and quirky Las Vegas souvenirs.
Marshall Rousso
Exclusive fashions for ladies, shoes, jewelry and accessories.
Promenade Gift Shop
This store features the best value in Flamingo souvenirs and apparel. The store features an array of Las Vegas sports team merchandise, ladies' fashion, accessories, menswear, swimwear, gifts, plush toys and a large selection of liquor, wines, snacks, candy and sundry items.
Open 7 AM - 1 AM daily.
Scene
Offering the finest assortment of eyewear from several premier brands including Oakley, Ray-Ban, Gucci, Prada, Maui Jim and Morgenthal Frederics.
9 AM - 11 PM Sunday through Thursday; 9 AM - midnight Friday & Saturday.
Habitat Gift Shop
Enjoy the outdoors and pick up some wildlife-themed merchandise.
Open 10 AM - 5 PM daily.
Werkroom
Say Yass to an eleganza extravaganza! Immerse yourself in the ultimate RuPaul experience. Shop, slay a makeover, meet the performers, and explore all the unique merchandise and curated drag-chic finds.
Meet a Queen pre-show: 8 PM – 9 PM
Tuesday, Thursday-Sunday: Noon - 1 AM
Monday & Wednesday: Noon – 9 PM
Expert Tips
Everything needed to create a flashy nighttime look
Ask about free mini sample bags at Le Savon
Pick up something for yourself and for those back home
Check out the Marie Osmond Doll collection at Promenade
Why You'll Love It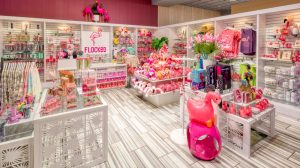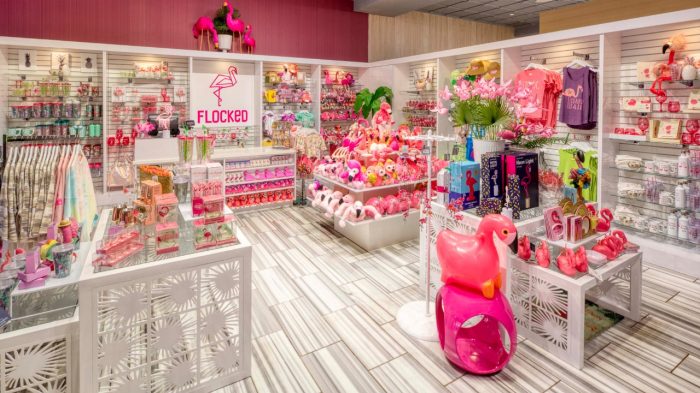 Flocked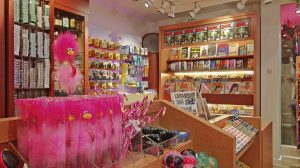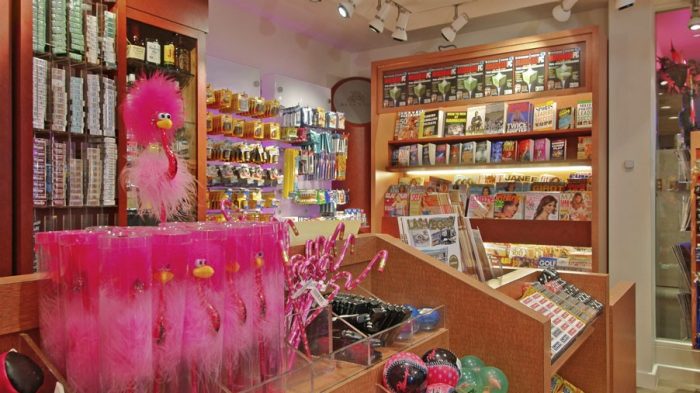 Destinations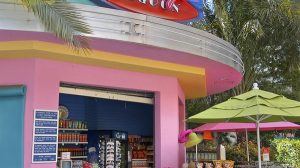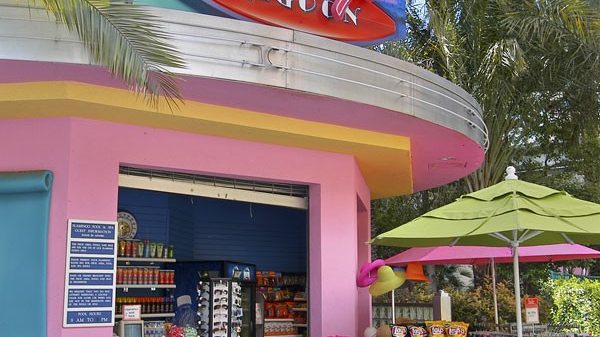 Lagoon Pool Store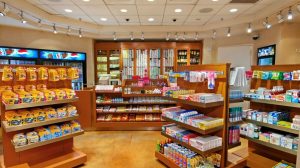 Essentials To Go
Start of dialog window.
Why You'll Love It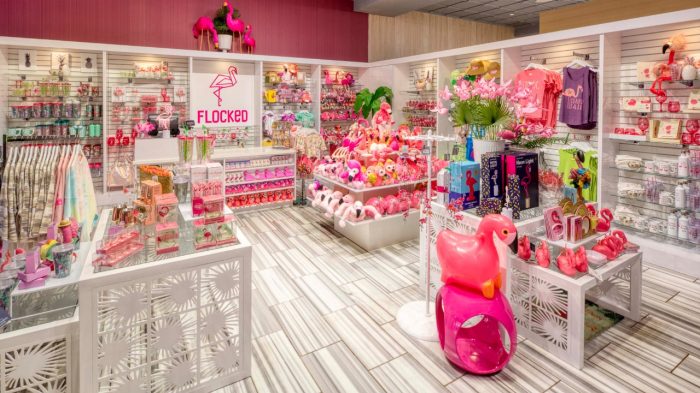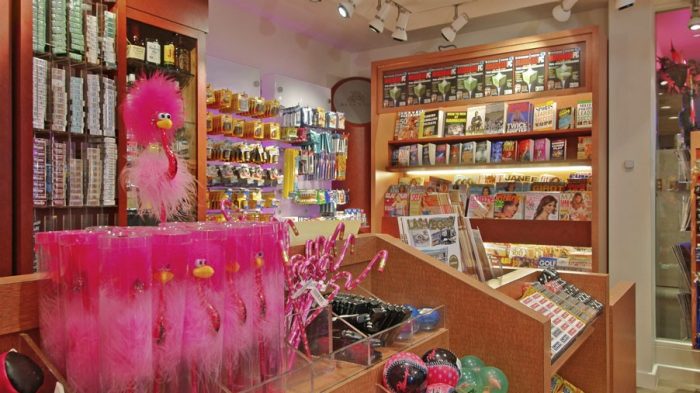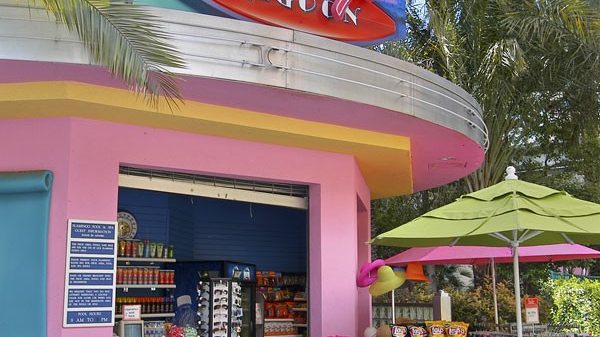 End of dialog window.