Las Vegas Spa at the Flamingo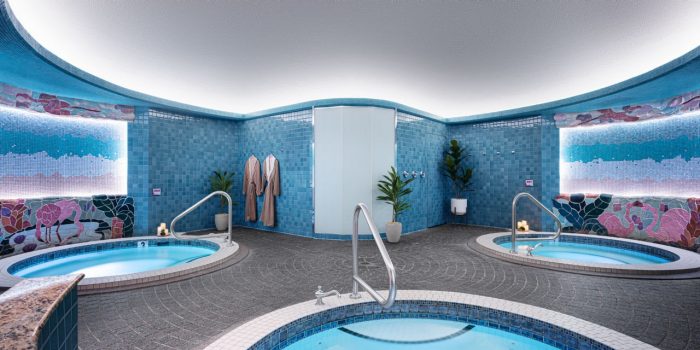 Book A Room
Facts
Type of Activity
Spa & Fitness
Hours
Spa TreatmentsFriday - Monday, 8am - 4pm
Fitness CenterDaily, 7:30am - 3pm
Contact Number
(702) 733-3535
About Flamingo Spa
The spa at Flamingo offers an array of serene treatments, as well as a state-of-the-art fitness center. Located on the hotel's lobby level, the tranquil spa provides a much-needed relaxation from the Strip's hustle-and-bustle. Melt away your stress with a variety of treatments intended to pamper your body from head to toe. From revitalizing massages and facials to body treatments, the spa at Flamingo is a must during your stay.
Why You'll Love It
Enjoy a relaxing retreat
Choose one of many refreshing facials
Relax and rejuvenate with a soothing treatment
Relaxing Atmosphere
Start of dialog window.
Why You'll Love It
End of dialog window.
REVIEWS
"The spa and fitness center are extensive, with multiple strength machines, a broad set of free weights, and multiple cardio machines."
"With a cozy, quiet atmosphere and personal attention often associated with "Old Las Vegas," the Spa at the Flamingo offers visitors a much needed respite from the chaos of the Strip. A large exercise room greets spa visitors at the entryway, recently expanded to include a stretching area. "