X Bar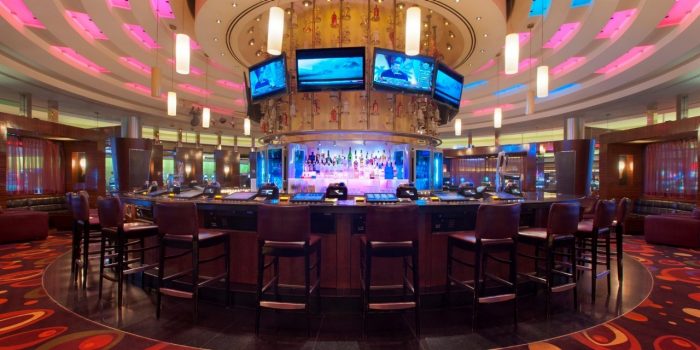 Book A Room
Facts
Type of Activity
Nightlife
Attire
Casual
Cover Price
None
Hours
Monday - Thursday 1 PM - 3 AM
Friday & Saturday12 PM - 4 AM
Sunday12 PM - 3 AM
ABOUT X BAR
In the middle of all the action on our hot Harrah's Resort Atlantic City casino floor is X Bar, where excitement comes full circle.
Center yourself or let go and veer deliriously off-course as X Bar surrounds you with 360 degrees of pure temptation, views and potent potables.
Reviews
"Xhibition is a circular lounge located smack dab in the middle of Harrah's casino floor - which eases the transition to the tables. With an impressive display of 50-inch plasma TV's, Xhibition appeals to everyone's inner ADD child. It's a great place to relax and have a drink to take a break from the tables. Smoking permitted, so smoke 'em if you got 'em."