Table Games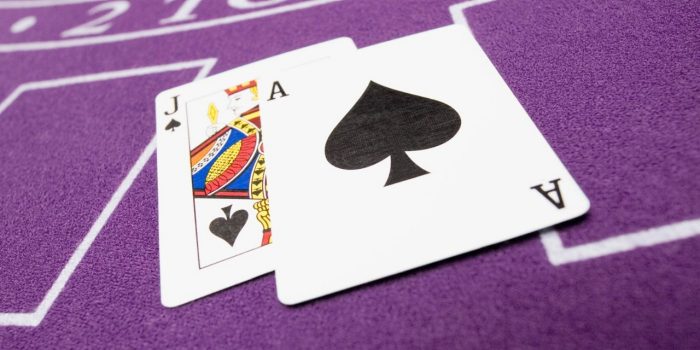 Book A Room
When you're looking for fun, friendly casino gambling action, there's only one place you need to look: Harrah's Ak-Chin Casino. This 40,000 sq. ft. casino floor features classic games like blackjack as well as more unique experiences and side bets sure to satisfy any urge for adrenaline. Our seasoned dealers are there to make sure that playing your favorite table games at Harrah's is always a good time.
BLACKJACK
Play against the dealer and get as close to 21 as you can in the classic game of blackjack. At Harrah's Ak-Chin, this classic table game offers limits ranging from $5 to $1,000, and lets players express their personality through the strategy with which they play this game. Side bets add to the excitement, and you can win up to $500 with the Royal Match side bet or $100 with the Push Your Luck wager.
THREE CARD POKER
Three Card Poker offers two games worth of action in one – the Play/Ante game, where you compete against the dealer, and the Pair Plus wager, where a pair or better wins. Bet one or bet both! A straight flush is the best possible hand, so place your wagers and commence the fun!
PAI GOW POKER
Pai Gow Poker is an action-packed table game that combines the ancient Chinese game of Pai Gow with the strategy of the American classic, poker. The result is a game that produces exciting card combinations as players compete to make the best five-card and two-card hands from a seven-card deal. Both hands go head to head against the dealer's, and since both the player and dealer need to win both hands to win the bet, Pai Gow keeps you in the action!
MISSISSIPPI STUD POKER
In Mississippi Stud, poker players at Harrah's can get behind a hot hand in a big way, with up to twelve opportunities to increase your wager. Players place an ante wager and receive two cards, and over the course of several betting rounds, three community cards are revealed. A pair of six pushes and a pair of Jacks wins in this fun casino gambling table game!
ULTIMATE TEXAS HOLD'EM
When you play Ultimate Texas Hold'em at Harrah's Phoenix Ak-Chin, you're in the action with an exciting table game that puts you head to head against the dealer. Form the best five-card hand from your two cards and five community cards. Bet earlier for your best chance to win big, and take the optional Trips Bonus wager to win a payout when your final hand is a three-of-a-kind or better!
Craps
When the dice roll, something special happens. The whole table can win together, making Craps a game with a social component like no other. With numerous betting options and specialized lingo, after a few minutes even first-timers get into the spirit.
ROULETTE
Roulette gives players a chance to test their luck by picking numbers on a wheel, choosing from 1 to 36, with a 0 and 00. Roulette offers many ways to win – betting individual numbers, intersections of up to five numbers at once, odd or even, red or black.
HIGH CARD FLUSH
High Card Flush is a house-banked card game played with a standard 52-card deck of playing cards. There are multiple wagers that may be made by a player. Ranking of hands are based upon the number of cards of the same suit (a flush) in the player's or dealer's hand. The player's Ante and Raise wagers play against the dealer's hand. There are optional wagers, Flush and Straight Flush for example that are resolved by comparing the player's hand to a predetermined pay table. These wagers remain in action even if the player folds during play and forfeits their Ante and Raise wagers.