Agave's Restaurant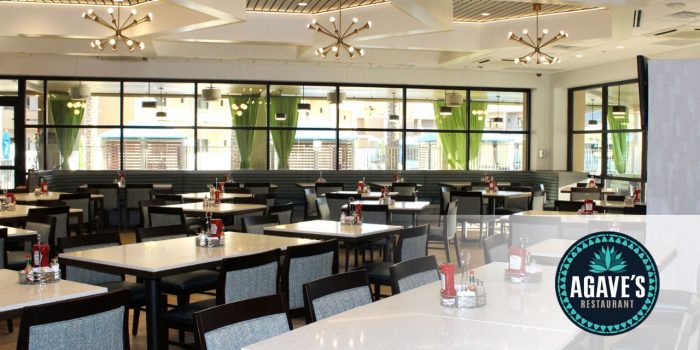 Book A Room
Facts
Cuisine
Cafe/Variety
AVG Entree Price
$10/per person
Price Level
$
Attire
Casual
Contact
(480) 802-5000
Hours
Daily7am–2pm
ABOUT AGAVE'S RESTAURANT
There's just something about eating a meal at poolside that makes it taste a little better, and when you let your taste buds Come Out and Play, you'll enjoy breakfast and lunch in a beautiful surrounding. So make time in your day for an omelet, sandwich or signature dessert at Agave's Restaurant and enjoy a memorable Phoenix casual dining experience right here at Harrah's Ak-Chin.
June 2018
CRAB & ASPARAGUS OMELET
Lump crab Fresh asparagus Oven-roasted tomato Topped with hollandaise sauce
$16 | 7AM – 2PM
No substitutions & available only in May 2018.