Shopping at Harrah's Ak-Chin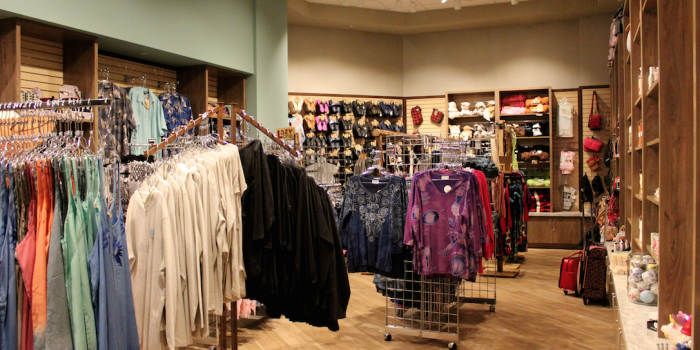 Book A Room
Facts
Type of Activity
Shopping
ABOUT SHOPPING AT HARRAH'S AK-CHIN
If shopping is on your list of things to do, we've got just the place for you. The hotel's unique specialty store offers everything from jewelry and accessories to crystal and collectibles. Plus, you'll find a selection of everyday items just in case you need something to make your stay more comfortable.
Souvenirs • Hand-Crafted Native American Items • Clothing • Designer Purses • Cigarettes • Gaming Selections • Snacks • Convenience Items • And More!
TIER DISCOUNTS AT THE GIFT SHOP
GOLD | 0+ TIER CREDITS
PLATINUM | 5,000+ TIER CREDITS | 15%
DIAMOND | 15,000+ TIER CREDITS | 20%
DIAMOND PLUS | 25,000+ TIER CREDITS | 20%
DIAMOND ELITE | 75,000+ TIER CREDITS | 20%
SEVEN STARS® | 150,000+ TIER CREDITS | 25%
Discounts available with cash/credit purchases only. Some items may be excluded from this discount. Purchases cannot be charged to hotel rooms. Please see Caesars Rewards Center or retail outlet for any restrictions.
The Gift Shop
Open Daily | 9AM - 9PM
Sundries Shop
Open Daily | 7AM - Midnight
For small items you may have forgotten at home, visit Sundries to stock up on the necessities.