Caesars Rewards Kiosks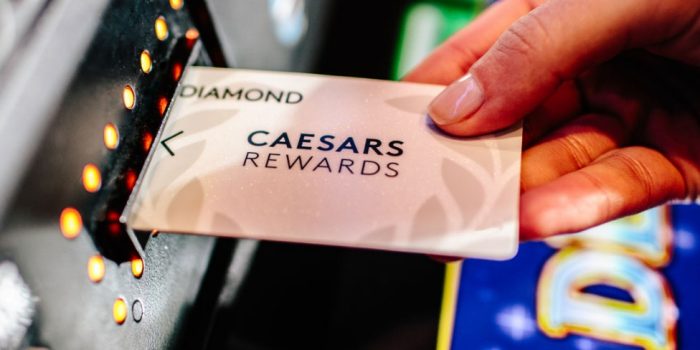 Book A Room
Caesars Rewards Kiosks give you the ability to print select Reel Rewards coupons at these kiosks.
How to use these kiosks:
Visit the Caesars Rewards Center and present photo I.D. to set up a PIN number for the Caesars Rewards Kiosk
Proceed to a Caesars Rewards Kiosk
Swipe Caesars Rewards card at kiosk and enter your PIN
Select reward from selection menu
Print offers and take to any slot machine to begin play
FAQs:
To use the Caesars Rewards Kiosk, does a guest have to have a Caesars Rewards card?The Caesars Rewards Kiosks display additional property information that does not require a Caesars Rewards card to view. Property Restaurant information is available to everyone; however, to view any information under My Rewards a guest will need a Caesars Rewards card and a PIN.
A guest has a Caesars Rewards card, but does not have a PIN; can he still use the kiosk?The guest will need a PIN to access his Caesars Rewards account information via the kiosk. To request a PIN, the guest should visit the Caesars Rewards Center. The guest may still view property Restaurant Information without a PIN.
A guest has her Caesars Rewards card and knows her PIN, but the kiosk is displaying an "incorrect PIN" error message. What should the guest do next? The guest has three (3) attempts to enter her correct PIN. After the third incorrect attempt, the account is locked for guest safety. To unlock an account, the guest should visit the Caesars Rewards Center.
A guest received a gaming offer on his mobile device via the play by Caesars Rewards smartphone app. When he logs into My Rewards on the kiosk, the offer is not showing on his My Gaming Offers screen. Why is the offer not listed? The guest must accept the offer in the app for it to become visible on the kiosk. Have the guest log into the app and touch "Accept" on each offer he would like to redeem/print at the kiosk.