Downloadable Free Casino Play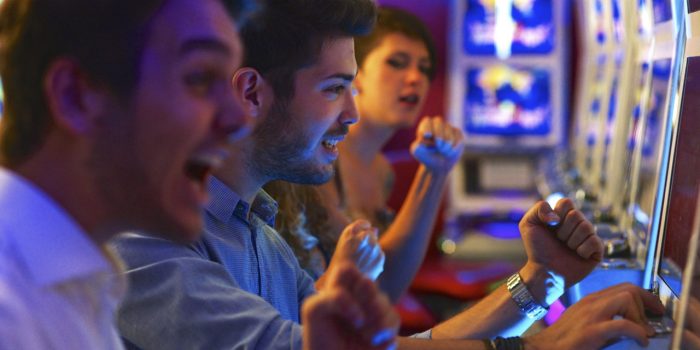 Book A Room
Learn more about this great new way to keep up with your free play offers!
Frequently Asked Questions
1. How do I re-deposit downloaded free play from the machine to my bank?
It's simple; just take your Caesars Rewards Card out of the machine and it will automatically re-deposit the balance of your downloaded free play!
2. I re-deposited $1.65 of downloaded free play to my bank. I can see my change, but cannot download it. Why?
Since you can only download free play in whole dollars you will not be able to redeposit the change from your free play balance. If you receive an additional offer that gives you the 35 cents more that it takes to make a whole dollar, you will be able to download that.
3. I downloaded $10 free play and put in $10 cash, what does the machine spend first?
Free play is used before cash on the machines, and the free play with the soonest expiration is always used first.
4. I had $15 free play on the machine and $10 cash? I played $10 and cashed out and took my card out, but I only got $10 on my cash out ticket. Where did the other $5 go?
The $5 balance from your downloaded free play was re-deposited to your bank when you took your Caesars Rewards Card out of the slot machine. You cannot cash out free play; it only comes back upon carding out of the Caesars Rewards card.
5. Can I add cash to my mobile bank?
No. Your bank is only for offers.
6. Can I use my downloadable play at table games?
For now, you may only use your mobile bank at slot machines.
7. Does this mean kiosk reel rewards and other free play coupons are going away?
No. Downloadable play will not be utilized for all offers; change takes time. However, the technology allows for further testing and some offers to potentially be transitioned to downloadable free play in the upcoming months.
8. Do I need a pin? What do I do if I forgot my pin or don't have one?
A PIN is required to view specific information and redeem free play from your bank. Please visit the Caesars Rewards center to create or reset a PIN.