BOOK A RIDE TO HARRAH'S CHEROKEE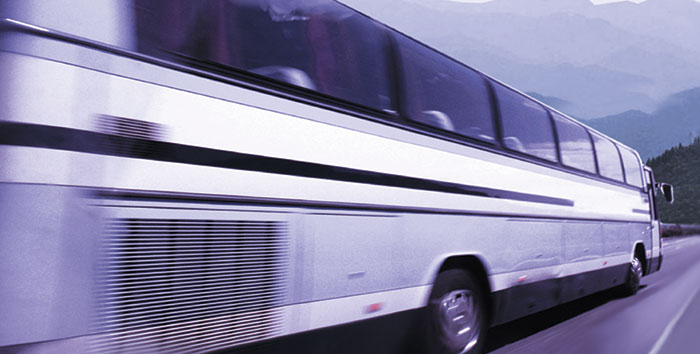 Getting to Harrah's Cherokee Casino Resort has never been easier, especially when someone else is doing the driving. Are you ready to sit back and enjoy the ride to the North Carolina mountains and enjoy all the entertainment, restaurants, and things to do here are at Harrah's Cherokee Casino Resort? Contact the transportation provider nearest you for schedule and rate information:
IN NORTH CAROLINA
Blue Ridge Charters - 704-822-3131. Servicing the Mt. Holly and Charlotte area
Burl's Charters – 336-292-4439. Servicing the Greensboro area
Carolina Casino Tours – 704-716-8192. Servicing the Pineville area
Cherokee Cab and Limousine, Inc. - 828-269-8621. Servicing the Cherokee area
David Walter Travel – 704-782-6114. Servicing the Concord area
Evans Tours – 704-392-6890. Servicing the Charlotte area
Grand America Company - 800-325-9007. Servicing Winston-Salem, Greensboro, Salisbury & Statesville areas.
Green Tree Tours - 336-627-3549. Servicing the Raleigh/Durham and Graham areas
Hadden Shuttle – 828-242-3027. Servicing the Hendersonville and Asheville areas
Hilda's High Rollers – 704-568-7279. Servicing the Charlotte area
Holiday Tours – 336-498-9000. Servicing the Randleman, Greensboro and Winston Salem areas
Pair of J's Tours - 704-975-7750. Servicing the Charlotte, Gastonia & Hickory areas
Pair A Dice - 704-542-7772. Servicing the Charlotte area
Ready Bus - 980-422-2317. Servicing Pineville, Charlotte areas and the Spanish area
Stinson's Charters – 704-536-0641. Servicing the Charlotte area
T&J Shuttle and Limousine – 704-799-3264. Servicing the Mooresville area
Trolley Tours/Sunway Charters – 704-348-1200. Servicing the Charlotte area
IN SOUTH CAROLINA
AJ's Mixed Bunch - 803-645-0947. Servicing the Augusta, SC area
C&S Tours – 803-780-4460. Servicing the Columbia and Florence areas
Carolina EZ Ride – 864-306-2754. Servicing the Easley area
Carolina Tours – 803-356-3000. Servicing the Lexington area
Open Road Xpress - 864-627-0101. Servicing the Greenville and Travelers Rest areas
SLR Sports – 864-320-6011. Servicing the Spartanburg area
IN GEORGIA
All In Charter - 404-859-7224. Servicing Marietta, Woodstock, Canton, and Jasper areas
A2B Transit, LLC - 706-946-1115. Service the Blue Ridge area
Grand Blessings – 678-650-9600. Servicing the Atlanta and Alpharetta areas
It's My Turn Travel – 678-617-2111. Servicing the Murrayville area
Shuttle2Casino – 770-888-8807. Servicing the Atlanta and Cumming areas
Skylink Express – 770-723-0237. Servicing the Lawrenceville and Atlanta areas
IN TENNESSEE
Exceptional Tours—865-525-1475. Servicing the Knoxville area
Larry Love -- 706-996-4129. Servicing the Harrison area
Players Travel Bettor - (Rebecca) 276-591-6206 or (Frankie) 423-930-4068. Johnson City - Servicing Tri-Cities area.
Rocky Top Tours – 865-429-8687. Servicing the Pigeon Forge area
IN VIRGINIA
Abbott Trailways – 800-433-1111. Servicing the Roanoke area
Sunshine Tours -- 540-674-6169. Servicing the Dublin area


To schedule a charter group or for more information on the Motorcoach program at Harrah's Cherokee Casino Resort click here.