Poker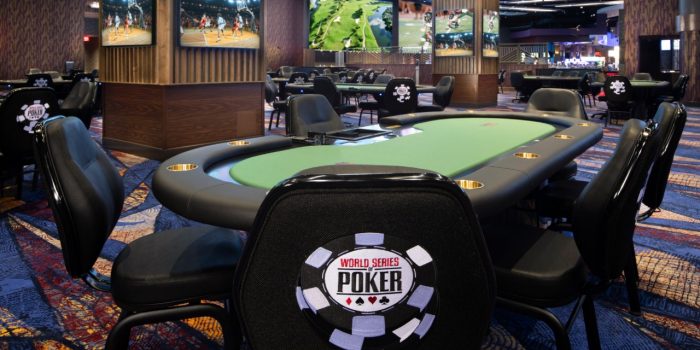 Book A Room
The best poker action is here at Harrah's Cherokee Casino Resort! We now feature all live games and live tournaments in our 20 table, tobacco free room. You can also check the Bravo Poker Live app at any time to see what games are being played.
Play Bad Beat Poker to win the jackpot!
Check out the March Promotions under the Additional Info section!
We've made it easy to play by simply visiting our staff at the podium and telling them what game you'd like to play! They'll give you a seat card, then visit our Cage Cashier located in the Poker Room, to get your (buy-in) chips and head over to the table. You can cash out at any time you'd like just by revisiting our Cage Cashier! We hope to see you soon at the Poker Room!
Due to recommendations by health officials regarding Covid19 concerns, Harrah's Cherokee Casino Resort announces the cancellation of its April Circuit Events. "Given the rapidly evolving situation, and out of an abundance of caution, we have decided to cancel the April WSOP Circuit Event" said Brooks Robinson, Regional Senior Vice President and General Manager of Harrah's Cherokee Casinos. "We look forward to hosting our next WSOP event in August and hope that customers who had planned to be here in April will visit us then." This decision comes on the heels of the shuttering of virtually all major sports leagues in the US and cancellation of numerous live events across the world. Other poker leagues in the US and abroad have also paused play. The 2020 Global Casino Championship and August Circuit Events are still scheduled for August 6-17. This will be the sixth consecutive year Harrah's Cherokee has hosted the prestigious three day tournament. For more information, follow the WSOP Circuit at WSOP.com.