Guy Fieri's Cherokee Kitchen + Bar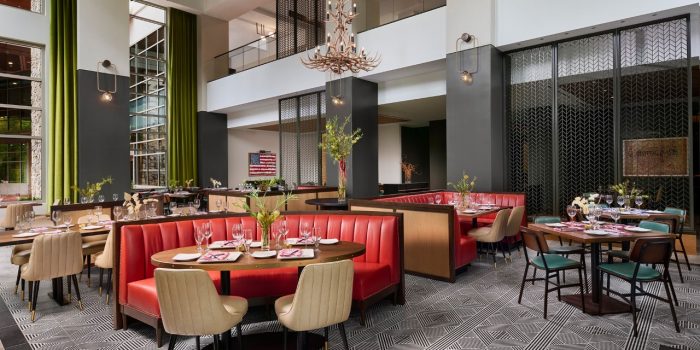 Book A Room
Facts
Cuisine
Other
Hours
Sunday - Thursday4 PM - 10 PM
Friday & Saturday4 PM - 11 PM
Grand Opening Coming Soon!
Located on the first floor of The Cherokee Hotel, guests can enjoy a rustic feel with design elements that include custom millwork and chandeliers, a 50-seat stone bar top and two-story ceiling heights.
Featuring Guy Fieri's "Real Deal" signature menu items and beloved favorites—including the multi-award winning Bacon Mac-N-Cheese Burger served with crispy bacon, mac-n-cheese and donkey sauce on top of a garlic buttered brioche bun, the Signature Bourbon Brown Sugar BBQ Wings smothered in Guy's famous sauce and served with crispy fried onion straws, and the "Diners, Drive-Ins and Dives" favorite, the Motley Que Pulled Pork on a toasted pretzel bun.