Table Games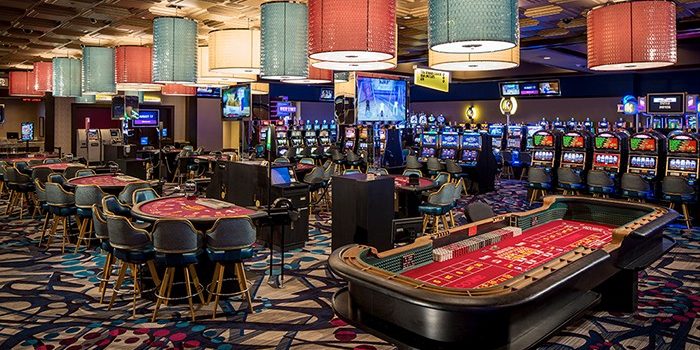 Book A Room
With the friendliest dealers around and the best selection of table games anywhere in the Omaha area, Harrah's Council Bluffs is the only place to go when you want to come out and play. Grab the dice, place your bets and start flirting with Lady Luck!
BLACKJACK
The object in blackjack is simple: get as close to 21 as possible, closer than the dealer. Getting there is half the fun, as the strategy in this classic table game can often reflect the personality of its players as they compete against the dealer. We also offer Down Under Blackjack!
CRAPS
Craps is perhaps the most social of all casino games – there's something special that happens when the right number comes up and everyone at the table wins together. So step right up and get into the action, and even if you're a first timer – just a few minutes and you'll be in the full spirit of the game.
HIGH CARD FLUSH
Feel the rush of the High Card Flush! This is a suits-based table game.
CAJUN STUD
You just need to have a pair of jacks or higher to win! A fun game to learn if you want a variation on traditional Texas Hold'em.
ROULETTE
When the ball hits the roulette wheel, fun is just a spin away. Pick your favorite number or numbers from 1 to 36, or bet on 0, 00, red, black, even, odd or other betting combinations.
THREE CARD POKER
Three Card Poker is like two games in one, with an extra bonus feature that gives players a second way to win!