Purple Zebra Daiquiri Bar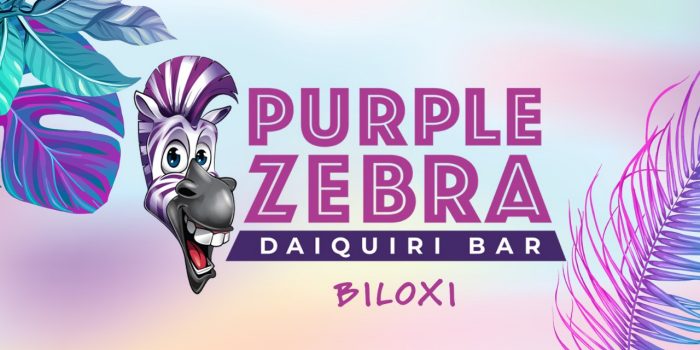 Book A Room
Facts
Cuisine
Other
Price Level
$
Attire
Casual
Hours
Daily11am - 11pm
About Purple Zebra Daiquiri Bar
Cool off with a refreshing escape at Purple Zebra Daiquiri Bar, now open at Harrah's Gulf Coast. This is paradise in a yard-long cup.
Named for a passage in the F. Scott Fitzgerald novel "This Side of Paradise," Purple Zebra calls to your adventurous side. Order one of 8 fun flavors, or create your own yard drink blend to take with you. Flavors include:
Strawberry Fields
Cruzan' the Coast Margarita
Loco Coco
Rock You Like a Hurricane
Biloxi Blue
Pirates of the Caribbean
Voodoo
Disco Lemonade
Purple Zebra Daiquiri Bar is conveniently located at the heart of Harrah's Gulf Coast resort and casino. Grab your daiquiri just steps away from the hotel lobby or walk in off our scenic pool deck to add a little kick to your day by the pool!
A WAVE OF FLAVORS
The party starts the moment you walk in, welcoming you with eight fun flavors. Now, you are faced with a mighty challenge: choose your favorite.
Head to tropical bliss with Caribbean Rum or the popular piña colada. You can even mix and match flavors, leaving you with your own tasty paradise. Sip on the wild side or enjoy a non-alcoholic option. Plus, your drink container makes the perfect souvenir.
COOL BY THE POOL
At Harrah's Gulf Coast, frozen daiquiris pair well with fun in the sun. The hotel pool has a convenient entrance to Purple Zebra right on the deck. Soak everything in - the ocean views add a scenic touch to the pool's feel-good, chill-out vibes.
Opening Memorial Day Weekend
Purple Zebra Daiquiri Bar
SIP ON THE WILD SIDE
Biloxi, Miss. (May 11, 2022) – Harrah's Gulf Coast will soon offer another enticing draw to its resort when Purple Zebra Daiquiri Bar opens Memorial Day Weekend. Known for playfully inviting vacationers to "sip on the wild side," Purple Zebra allows guests to enjoy refreshing daiquiris from an assortment of popular flavors while relaxing poolside or trying their luck on the casino floor. Already boasting multiple locations across Caesars Entertainment, including at Caesars Palace, The LINQ Hotel + Experience, Flamingo Las Vegas and Harveys Lake Tahoe, Purple Zebra Daiquiri Bar has become a beloved favorite among Caesars Rewards members. The new bar will grow Harrah's Gulf Coast's impressive portfolio of offerings and complement its carefree and laidback personality.
For the full press release, please click here.