Royal Noodle Bar - Temporarily Closed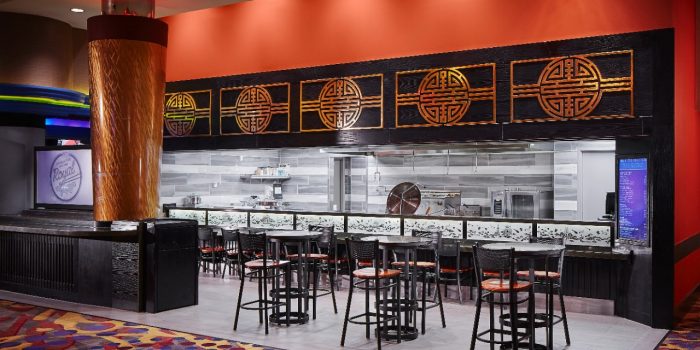 Book A Room
Facts
Cuisine
Asian Fusion
AVG Entree Price
$
Attire
Casual
Hours
Thursday - Sunday7 p.m. - 4 a.m.
Monday - WednesdayClosed
For the well-being of our team members and guests, The Royal Noodle Bar will be temporarily closed effective Tuesday, March 17, 2020.
Authentic Asian cuisine featuring various noodle dishes, rice dishes, pho, dim sum and signature specialty dishes.
Why You'll Love It
Start of dialog window.
Why You'll Love It
End of dialog window.