Menopause The Musical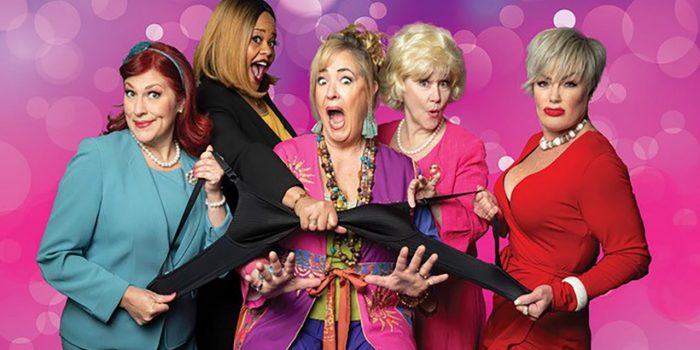 Buy Tickets
Facts
Type of Event
Musical
Price
Starting at $64.90 (plus taxes and fees)
Times
4:00 PM, 8:00 PM
Days
Monday, Tuesday, Wednesday, Thursday, Friday, Saturday
Contact
(855) 234-7469
Venue
Harrah's Cabaret
Additional Info
Showtimes
Mon. - Sat. 8:00pm
Tues. & Sat. 4:00pm
Show Length: 90 min
GROUPS:
If your group exceeds 21 people, please email our team
Buy Tickets
ABOUT Menopause The Musical
With over 5,500 performances, Menopause The Musical has delighted audiences for over 16 years, making it the longest running musical in Las Vegas history. Performing nightly in Harrah's Cabaret, this award-winning show is one you don't want to miss!
Audiences of all ages are entertained, enlightened and empowered every night of the week as Menopause The Musical paints a vivid, hysterical portrait of what real women endure during this "milestone" of life while leaving no topic untouched. The show is filled with memorable characters, optimism and laughter, plus parodies of classic songs of the '60s, '70s, and '80s that will have you cheering and dancing down the aisles. It's a Party Every Night!
EXPERT TIPS
Voted 2015's Best Live Show by Vegas Seven
Men love it too!
Entertainers of the Year 2016!