Carnaval Court Las Vegas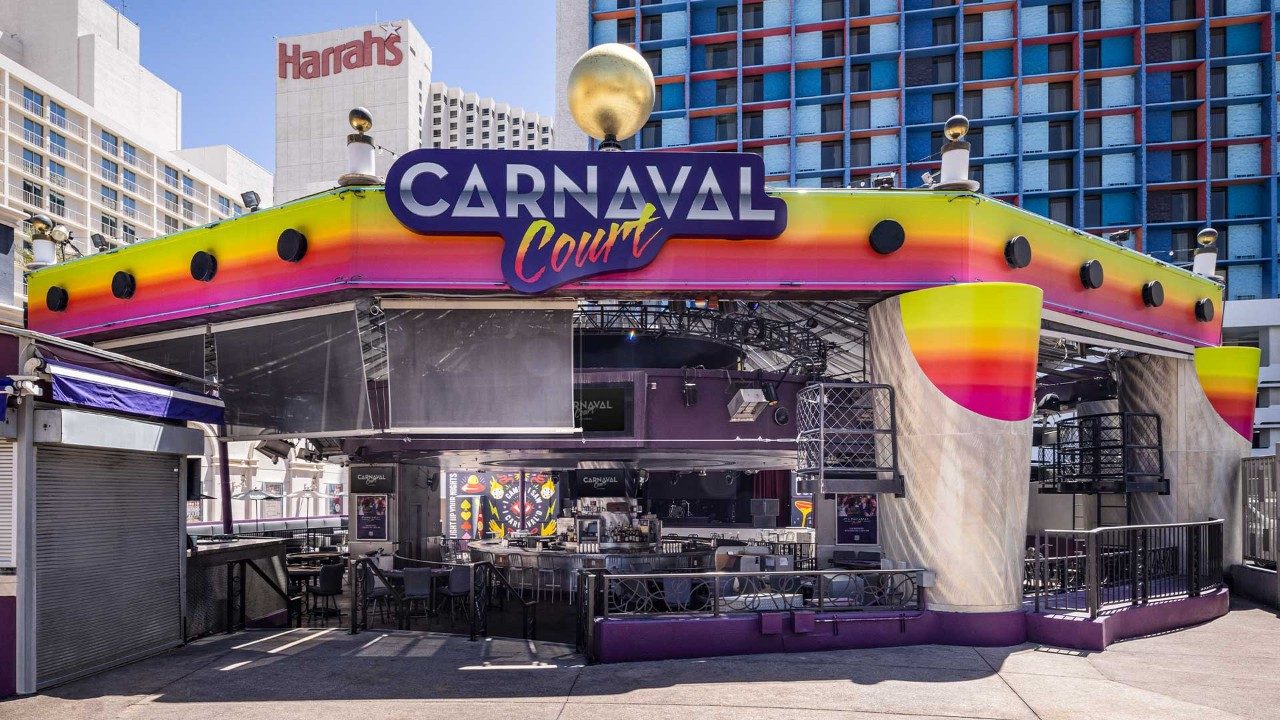 Book A Room
Facts
Type of Activity
Nightlife
Cover Price
No entry fee
Hours
Thursday - Sunday 12pm-4am
Monday - Wednesday 4pm - 12am
Contact Number
(702) 693-6138
Additional Info
For VIP reservations and other inquiries please contact Carnaval Court VIP Sales.
GROUP RESERVATIONS
For groups of 14 or more, please call Group Sales at 866-733-5827 or fill out an inquiry form.
Mobile Ordering from Selection of Restaurants Available
About Carnaval Court
Carnaval Court is a unique Harrah's Las Vegas nightlife destination and much more. Carnaval Court is an open-air street party at the center of the Strip.
Day and night, you can enjoy music from live bands and DJs who keep the lively, diverse crowds smiling and grooving. Charismatic flair bartenders dazzle as they prepare your drinks, and you can test your luck at blackjack tables.
Bands playing Carnaval Court include Las Vegas lounge favorites like The Droids, The District, Whip Its, Mr $ Mrs Smith and more.
Nightclub venue underneath the stars? Count us in.
EXPERT TIPS
Outdoor nightlife experience in the heart of the Las Vegas Strip
Easy access to the Las Vegas Strip
Live music on the venue's stage makes it fun to party all day, all night
Flair bartenders keep the party going
Why You'll Love It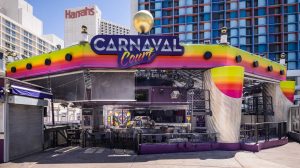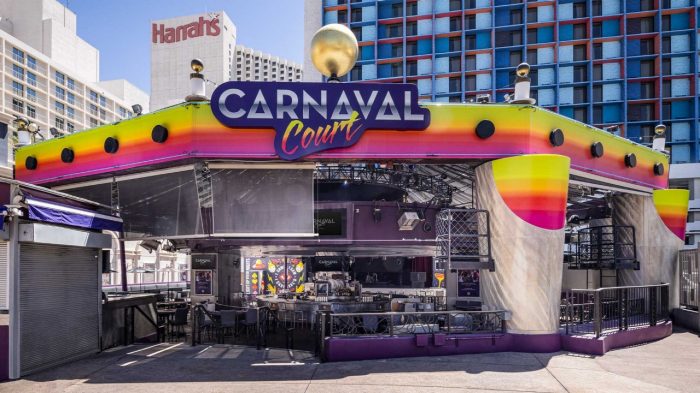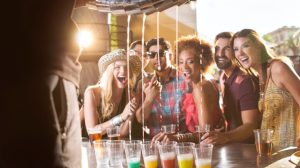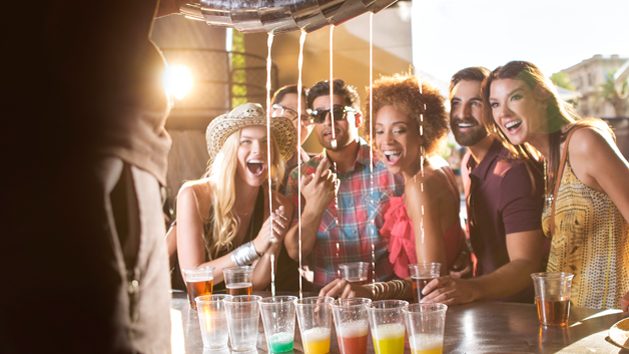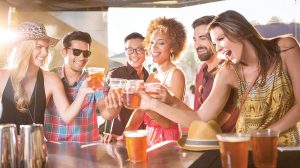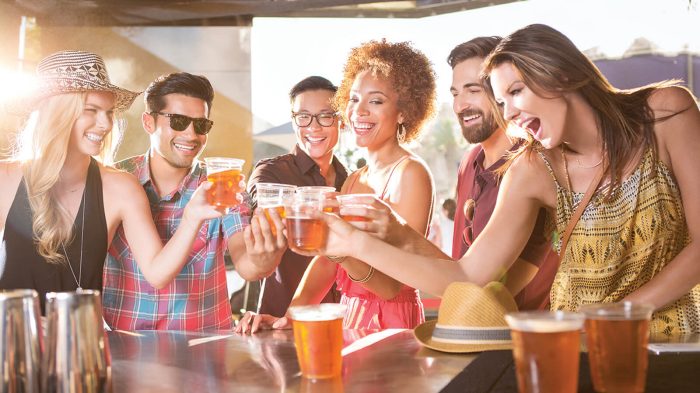 Start of dialog window.
Why You'll Love It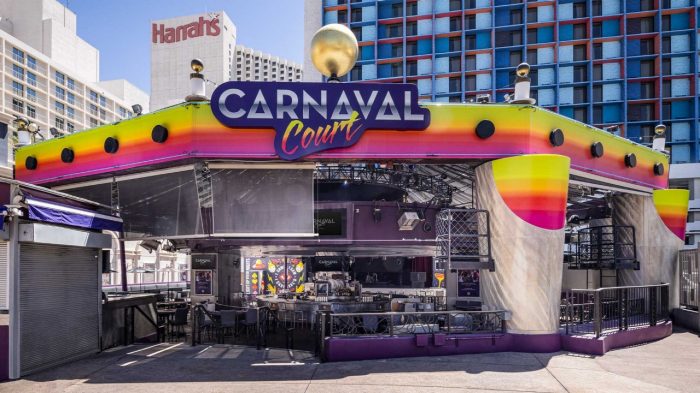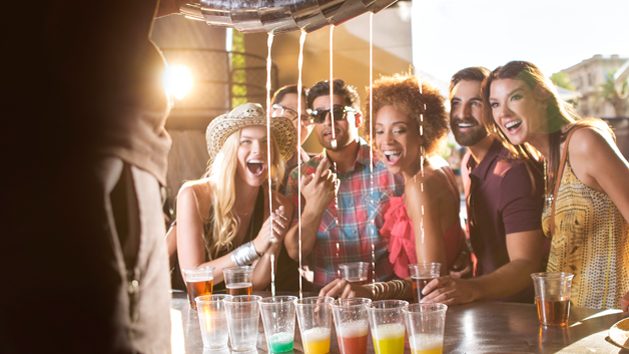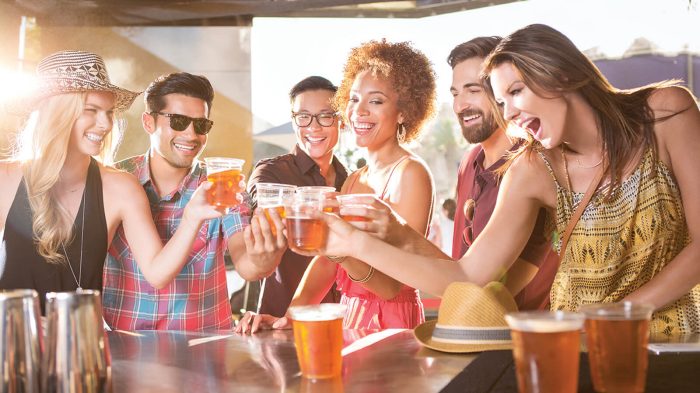 End of dialog window.
REVIEWS
Alcohol Acrobatics: The Carnaval Court Bar & Grill Las Vegas flair bartenders are all extremely talented and entertaining. Chaos in the Club: There's always so much action and commotion at Carnaval Court Las Vegas that you'll never have a second to sit down and get bored.