The Pool at Harrah's Las Vegas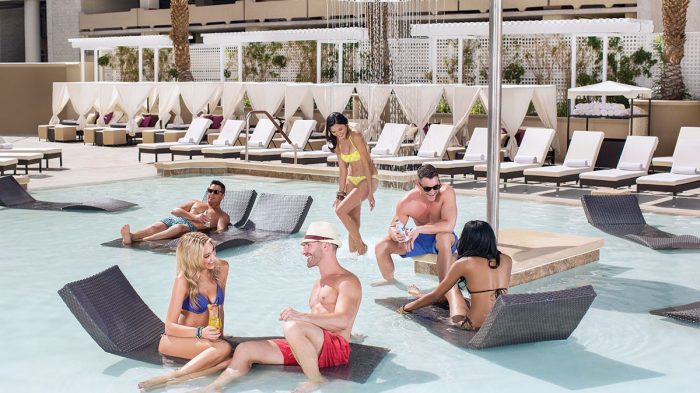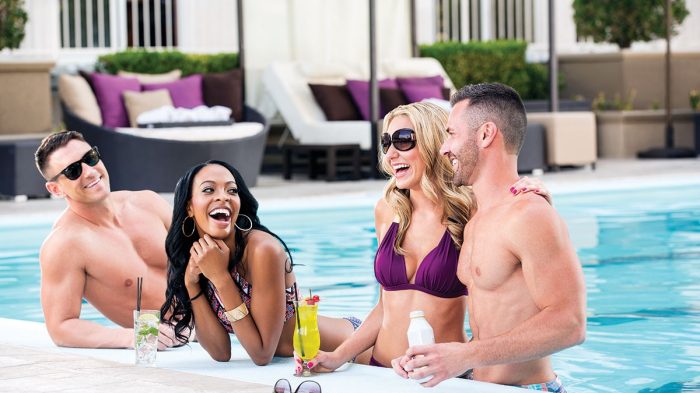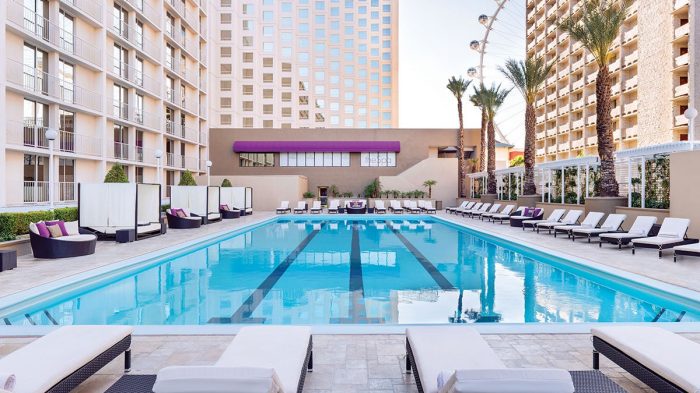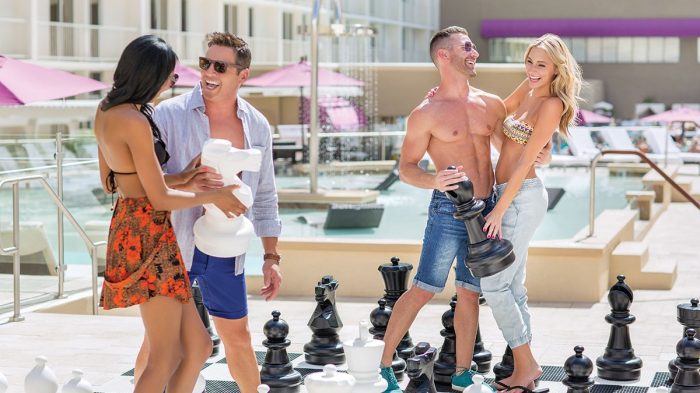 Start of dialog window.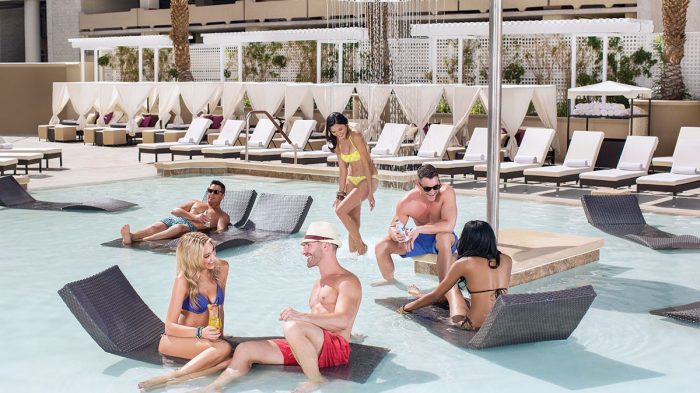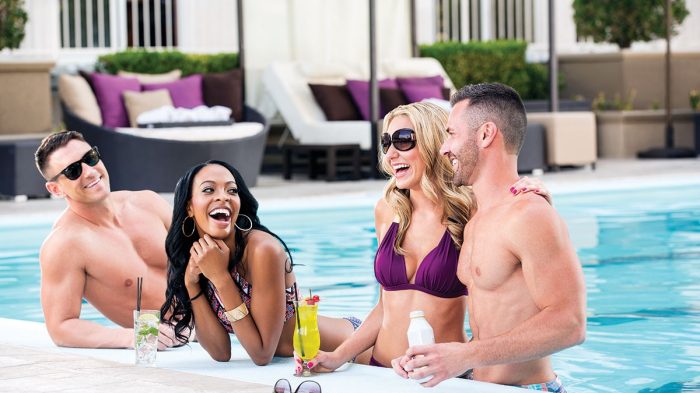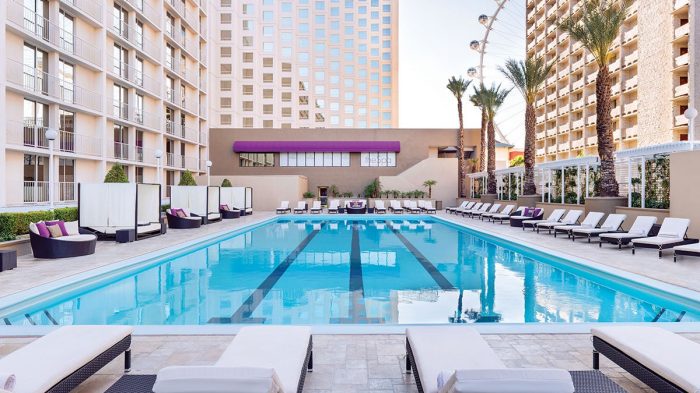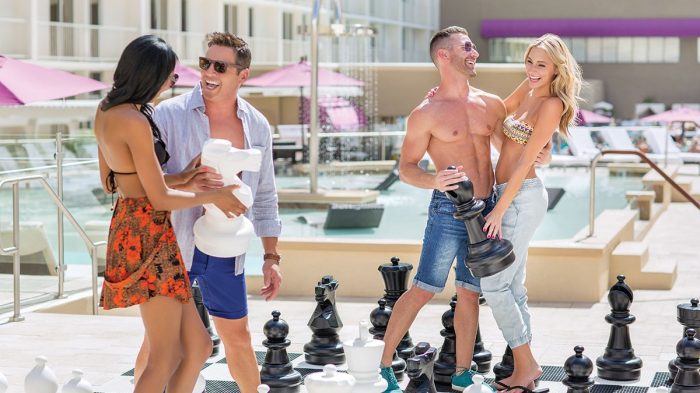 End of dialog window.
Book A Room
Facts
Type of Activity
Pool
Cover Price
Free entry, Hotel Guests and VIP Only
Hours
Daily9AM - 5PM
Additional Info
The Pool at Harrahs is open to the public and is an all-ages venue.
To Contact The Pool:
Get ready for some fun in the sun. At Harrah's Las Vegas, dive into the hotel's heated outdoor swimming pool. Take a break and relax on one of the comfortable lounge chairs, all while enjoying poolside cocktails. The surrounding flora also adds a nice touch.
DAY BED & CABANA RENTALS
Complete with personalized host service, The Pool at Harrah's features luxurious cabanas and daybeds available for daily bookings. The private option is excellent for groups or those seeking more seclusion, while poolside chaise lounges place you at the center of the action. Daybed and Cabana reservations are available online. Open to Hotel Guests and VIP only.
Two-night minimum, lowest rates offered along with a $25 credit.
Booking – 04/01-09/29
Travel – 04/01-09/30
REVIEWS
Everything at Harrah's is bright and colorful and the pool area is no exception. A trellis covered with flowers greets pool visitors; the fragrant blossoms seem to be everywhere. A bird sculpture and mural also add charm.