Harrah's Las Vegas Shopping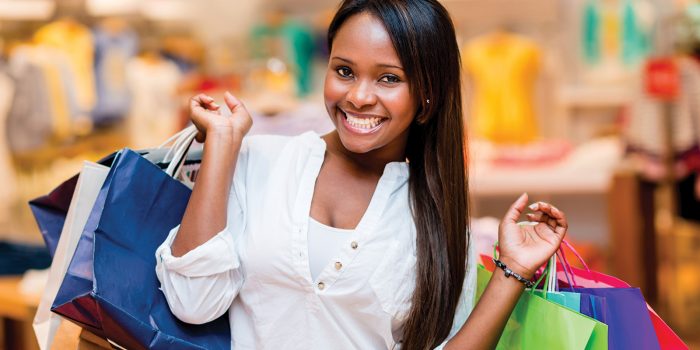 Book A Room
Facts
Type of Activity
Shopping
Hours
DailyHours Vary
Our store's hours of operations have been temporarily updated:
Essentials Store Open 24 Hours
Wine & Spirts Open 24 hours
Harrah's Boutique Store Closed
Toby Keith Store Closed
Destinations Store Closed
If shopping is on your list of things to do in Las Vegas, visit the shops at Harrah's Las Vegas. The hotel's unique specialty stores offer everything from jewelry and accessories to crystal and collectibles.
Hotel shops include women's accessories, collectibles and souvenirs at Higuchi, resort attire at Marshall-Rousso, fine jewelry at Tower of Jewels and sundries at Harrah's Essentials, the last of which is open 24 hours a day.
SHOPS
JACKPOT - This store is a guest favorite and an original at Harrah's. It brings together an eclectic mix of merchandise specializing in the Harrah's brand as well as unbranded merchandise. Think jewelry, handbags, fashion and must-have children's items from current Disney productions.
CITY LIFE - Need a purse for every outfit? City Life USA is the store for you! Every woman has a unique fashion style and City Life USA is here to help you add the finishing touches to your evening dress, business suit or your weekend comfy casuals. City Life USA also has an astonishing variety of accessories, such as shoes, wallets and handbags.
DESTINATIONS - This fast Grab-and-Go kiosk is located in the heart of the transportation junction on the second floor of Harrah's and on the way to the monorail station. For the quick beverage, snack or sundry item, this store will serve your needs and get you on your way. This kiosk is very popular with the convention crowd as they make their way to the monorail station and heading to the Las Vegas Convention Center and is open until 11 p.m. nightly.
GIFT PLUS - Everyone needs to take a little bit of Vegas home with them. Gift Plus offers a large selection of classic Las Vegas souvenirs along with accessories that everyone will love. From T-shirts and hats to shot glasses and key chains, you are sure to find the perfect gift, memory or keepsake to take home with you.
ESSENTIALS WINE & SPIRITS - In the main lobby just across from the front desk is the best little convenience store in the West. It offers everyday needs such as snacks and juices, tobacco products and alcoholic beverages, sundries and souvenirs, newspapers and ice cream, all in one location and available 24 hours every day. You will find fresh fruit, energy bars, cereals and healthy nourishing beverages.
HARRAH'S POOL STORE
HIGUCHI GALLERY - Have an eye for shiny things? Check out Higuchi Gallery, where items range from a wide selection of Swarovski crystals to eccentric jewelry boxes, gemstone globes and more. You can accessorize your home or even your outfit with the décor pieces and fashion trends Higuchi Gallery has to offer.
JOUVENCE E'TERNELLE
LANDAU
MARSHALL ROUSSO - It just takes one look. That jaw-dropping pair of heels. The uptown chic cocktail dress. A sweater so soft, in the perfect color. And a handbag to match. Marshall Rousso, MRG's most recognizable brand, knows what starts a woman's pulse racing, and has for over 50 years. Shoppers discover the latest in dramatic evening wear, hip, casual clothing, accessories, handbags and footwear. Featured brands include Joseph Ribkoff, Clara Sun Woo, Vocal, Joseph D'Arezzo, Betsey Johnson and Onex footwear.
TOBY KEITH STORE
THE UPS STORE
VEGAS FOTO