Harrah's Spa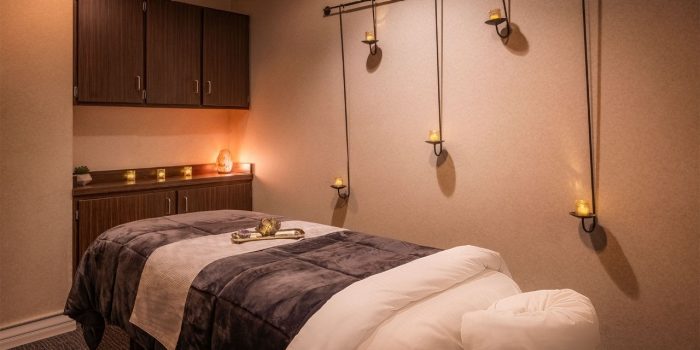 Book A Room
Facts
Type of Activity
Spa & Fitness
Hours
Fitness Center Sunday -Thursday7 AM - 12 PM
Fitness Center Friday - Saturday 7 AM - 3 PM (closed from 11a-12p for cleaning)
Contact Number
(702) 369-5126
Additional Info
Located on the 4th Floor of the Valley Tower
Prices are subject to change
Spa at The LINQ
Spa at The LINQ is now open Thursday-Sunday offering exclusive organic and eco-friendly treatments and products
About This Vegas Spa
For the well being of our team members and guests, Harrah's Spa is currently closed. We apologize for the inconvenience. Our fitness center is open daily.
Fun and relaxation come together at the world-class Harrah's Las Vegas spa located on the resort's fourth floor. Get ready to pamper yourself, melt away any stress and enhance your overall well-being.
The spa at Harrah's Las Vegas also offers the latest cardio and weight equipment. After your workout, relax in the steam room, whirlpools or sauna. For your convenience, the spa provides towels and private lockers. Now you really don't have an excuse to not work out.
Shop and enjoy during your visit, or take home gifts and souvenirs for your friends and family.
Top Spa Treatments
With so many spa treatments, it can be a bit overwhelming choosing your ideal service. Whichever you decide, you'll leave relaxed, refreshed and ready to take on the world.
Life is stressful. Take some time to unwind and renew with our In the Cocoon Massage, a service designed for the ultimate relaxation and rejuvenation.
The Butterfly Effect Facial is designed to cherish the skin you're in. This facial uses active vitamin C, natural fruit acids and botanical extracts to brighten smooth and tighten the skin.
The Metamorphosis Hydrating Wrap is the ultimate nourishment to your skin. Beginning with a stimulating exfoliation to reveal fresh, glowing skin you will then unwind as you are enveloped in a warm cocoon of essential oils Shea Butter and Avocado oil.
Expert Tips
Going out? Save yourself the hassle and let our stylists do your hair and makeup
Customize any service with a Treatment enhancement
Celebrating a special event ask a representative about hosting group services and celebrations in our newly remodeled spa suite
Nevada residents receive 30% off all services Mon-Fri and 20% off Sat-Sun
Inquire about Caesars Rewards discounts off products and services
Why You'll Love It
Rejuvenate mind and body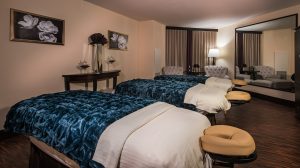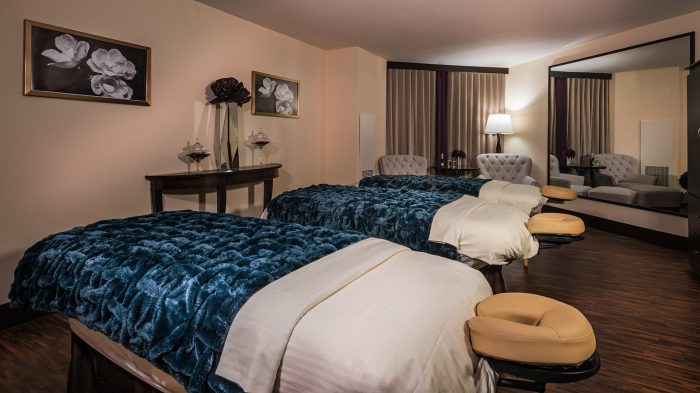 Relax and enjoy some time for you
Start of dialog window.
Why You'll Love It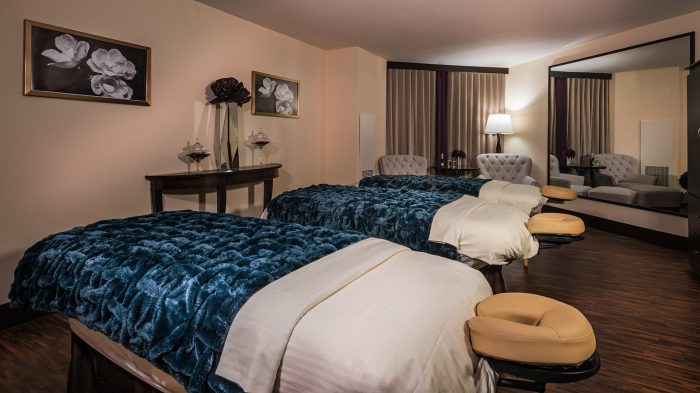 End of dialog window.
REVIEWS
"The Spa at Harrah's is small but comfortable, offering personal service and a wide array of body and facial treatments. A full-service salon provides hair services, manicures, pedicures and retail products."