Grand Isle Seafood Restaurant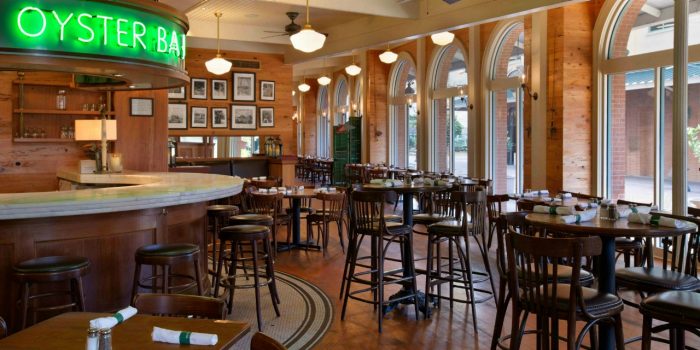 Book A Room
Facts
Cuisine
Seafood
Attire
Casual
Contact
(504) 520-8530
Hours
Sun-Thurs11AM-10PM
Fri-Sat11AM-11PM
ABOUT GRAND ISLE SEAFOOD RESTAURANT
Enjoy local heritage and fresh Gulf seafood at Grand Isle, local chef Joel Dondis' concept restaurant at Harrah's New Orleans.
There are two things most Louisianans hold dear to their hearts: their local heritage and great food, particularly fresh seafood. You'll get a big serving of both at the premiere Grand Isle concept Restaurant by local chef and caterer Joel Dondis.
The menu ranges from regional specialties to Dondis' favorite recipes. Oysters on the half shell and shrimp by the pound promise to bring the coast to Fulton Street.
Use your Reward Credits to Dine! $1 / 200 Reward Credits
REVIEWS
"Grand Isle offers the sort of food found at family-friendly New Orleans neighborhood restaurants, although here it gets a few upscale touches and is served in a much more modern setting. Strangely for a seafood-themed restaurant, the land-based fare offers some of the most appealing eating. Smoked brisket is fork-tender, thoroughly enhanced by garlic and accompanied by a small pile of smothered green beans. Desserts change frequently and all are made in-house. The restaurant is done in warm, bare cypress, and has clean lines, big windows and huge 1930s-era photo prints of nobly weathered fisherman."