Things To Do Near Harrah's New Orleans
Local Attractions
NOW OPEN Excitement waits with the restaurants, bars, entertainment and shopping on historic Fulton Street.
Local Attractions
NOW OPEN Fulton Alley is New Orleans' newest and most unique entertainment bar & restaurant that features 12 bowling lanes wrapped in an atmosphere of art, music, craft food and cocktails. Friday 5 PM - 11 PM, Saturday 11 AM - 11 PM, Sunday 11 AM - 9 PM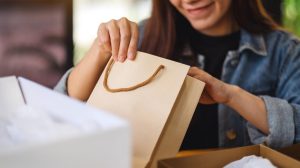 Shopping
Essentials Gift Shop
NOW OPEN Essentials Gift Shop features a selection of brand name products from Betsy Johnson, Rioni, Fossil, Jimmy Crystal to Raybans, as well as other fine collectibles, apparel, and jewelry. A variety of beverages, snacks, and other sundries are also available to meet your needs. Essentials Gift Shop is located near the Poydras Street entrance inside the Casino. Get a gift when you spend $50+. Sunday - Thursday 12 PM - 9 PM Friday - Saturday 12 PM - 10 PM Monday - Tuesday - CLOSED
Shopping
Swarovski
TEMPORARILY CLOSED This specialty shop dazzles the eye with hundreds of crystal sculptures, signature jewelry pieces, collectibles, figurines, accessories, and home décor, all bearing the iconic Swarovski swan logo. Located next to the Theatre entrance inside the Casino, Swarovski offers the design of a new generation with precise crystal workmanship, bold design, and artistic implementation.
Shopping
Uniquely NOLA
TEMPORARILY CLOSED Uniquely NOLA is host to an array of Southern inspired gifts, beautiful home décor and souvenirs as unique as the city itself—New Orleans. At this shop you'll find seasonal gifts, sports themed items, nostalgic Southern pieces and tastefully themed Mardi Gras merchandise. Uniquely NOLA has the perfect gift or souvenir to remember your New Orleans visit. Located near the Canal Street entrance.
Nightlife
TEMPORARILY CLOSED The Fillmore New Orleans on the second floor of Harrah's casino combines the legendary hospitality and fan-friendly comforts of Fillmore venues located throughout the country. Filled with original art, vintage concert posters and touches of contemporary and classic New Orleans. Experience exceptional service, incredible private parties, upscale hospitality and the world's most iconic musical artists at The Fillmore New Orleans.
Local Attractions
Explore the best New Orleans has to offer with our partner restaurants!
Local Attractions
Explore even more of New Orleans at our partner attractions!
Shopping
Introducing the new power couple Livia and Augustus, the signature Caesars women's and men's fragrances.