Harrah's Northern California isn't just about our guests winning, we are committed to our teammates feeling the same way within their career!
We offer peace of mind in our facility with a standard of cleanliness and safety that is unrivaled, we want you to feel confident that we have your back to keep you healthy, and more importantly, happy at work.
Go further than you can imagine! Develop your career with our world class leadership who have knowledge and insight into multiple industries. Don't just settle for your next job, grow your passion! We can give you the tools and knowledge. We WANT to be the next highlight in your resume.
Don't forget about benefits, top to bottom we have you covered! From a competitive health plan to paid time off. We know life happens; we want to give you all of the options that will take the stress out of working with us.
Flip the script, don't just come to work. Come out and play, just like our guests! If you are looking for a place of work that wants you to have fun, then we have the perfect career just for you!
Harrah's Northern California Caring Culture
The Harrah's Northern California culture is bringing people in to have fun. When our teammates are happy, our guests are happy and when our guests are happy, we all win!
We strive to greet every guest with warmth and welcome, from a subtle wave from a few feet away to a carefree conversation within a couple of feet, we make it known that we are here for our guests. We keep our head on a swivel and actively seek out to help and entertain our guests.
Even our meetings have fun built into them, our pre-shift meetings aren't all about business, we encourage having fun! Games can be played to liven up the shift.
We dress for success, but that doesn't mean we can't be unique! Be yourself in and out of uniform, just keep it tactful and appropriate.
As teammates we help each other become the best versions of ourselves. We motivate and inspire each other to hit career and personal milestones.

HEALTH BENEFITS
Harrah's Northern California offers multiple health plans that are flexible to fit your lifestyle. We also include options for Dental and Vision. These benefits extend to your dependents and domestic partners.
PAID TIME OFF
Need a break from all of the fun? We pay you for some "you" time! You deserve it! Paid Time off allows full and part time teammates to take time off for sickness, vacation, special occasions and holidays. Start taking extra time off after 90 days of service!
401K MATCHING
Set your future up! We want to help! We offer a competitive 401(K) program that auto-enrolls for all team members after 90 days of service with a match from our company.
FLEXIBLE SPENDING ACCOUNT AND HEALTH SAVINGS ACCOUNT
We want you to save on your medical expenses, we offer opportunities to take advantage of your pre-tax savings to pay for out of pocket costs for you and your dependents.
ADDITIONAL BENEFITS FOR ALL TEAMMATES
We keep this list growing! We feel that the best deserves the best!
Discounts on hotel stays, food and beverage, shopping and spa treatments
Teammate and family events
Employee dining room with low cost meals
On site uniform department
More perks to come!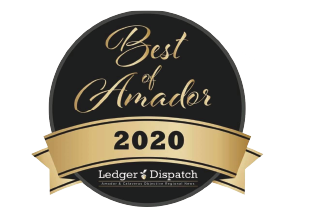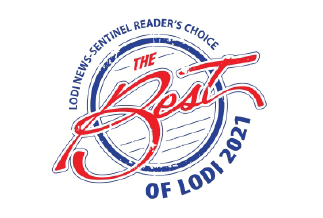 Food and Beverage
Marketplace
Attendant - Full Time Attendant - Part Time Cashier - Full Time Cashier - Part Time
Cook I - Full Time Cook I - Part Time Cook II - Full Time
Louie Oliver's
Food Server - Full Time Food Server - Part Time
Cook I - Full Time Cook II - Full Time Cook II - Part Time
Custodial
Steward - Part Time Steward Lead - Full Time
Environmental Services Cleaner - Heavy Duty - Full Time
Slot Performance
Beertender - Full Time Beverage Server - Full Time Beverage Server - Part Time
VIP Services
Caesars Rewards & Bus Representative - Full time Caesars Rewards & Bus Representative Lead - Full Time
Table Games
Want to apply but dont know where to start? Use these:
RESUME TEMPLATE RESUME SAMPLES ACTION VERBS FOR RESUMES
Dont see your perfect career? Click Here