Louie Oliver's Northern California Restaurant & Bar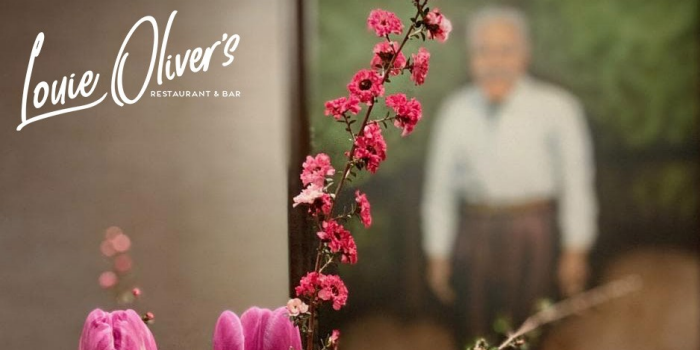 Reserve a Table
Facts
Cuisine
Other
Hours
Restaurant11AM - 10PM
Bar: Monday - Friday10AM - Midnight
Bar: Saturday & Sunday10AM - 1AM
Happy Hour: Daily3PM - 5PM
Louie Oliver's Restaurant & Bar is an upscale, yet approachable dining spot to enjoy a meal and cocktails. Whether you want the perfect destination for lunch with friends or a romantic date night spot, Louie Oliver's offers what you're looking for. The restaurant offers a full bar, occasional live entertainment and outdoor dining on a beautiful patio overlooking the Sierra Nevada mountains.
Call 209 790 4554 for reservations.
Salute Card Discount
Join us the 1st Wednesday of EACH MONTH for Salute Card Dining Discounts - where Salute cardholders will receive 20% on food while dining at Louie Oliver's!
Alcohol not included. Guest must show their Salute Card in order to receive the discount. Salute cards are only given to U.S. active duty military and veteran members (along with their spouses). These will be issued at Caesars Rewards. Limit one redemption per day per promotional day.
2 For Tuesdays
On Tuesdays, guests can enjoy a meal for two for only $90 at Louie Oliver's.
Guests to select from items below:
Appetizer – Choice of:
Calamari
Spinach Artichoke Dip
Bacon Balsamic Brussel Sprouts
Entrée – Choice of:
14oz Ribeye
Pan Seared Apricot Airline Chicken
Garlic Braised Lamb Shank
Caraway Crusted Salmon
Dessert – Seasonal Fruit Crisp
Includes 2 glasses of house wine
YOUNG AT HEART (55+)
Mondays: Guests 55 years and older are invited to receive 20% off a food purchase at Louie Oliver's.
Thursdays: Guests 55 years and older are invited to receive 20% off a food purchase at The Marketplace.
LIMIT ONE REDEMPTION PER PROMOTIONAL DAY. ALCOHOL NOT INCLUDED. CANNOT BE COMBINED WITH OTHER COMPS OR PROMOTIONS.
Wine of the Month
All February long enjoy St. Francis Claret, 2016 for $49 a bottle.
Pairs great with Louie Oliver's garlic braised lamb shank, steak & charcuterie board appetizer.
Gin Fridays
Visit Louie Oliver's on Fridays for $3 well Gin shots & drinks.
Scotch Saturdays
Visit Louie Oliver's on Saturdays for $3 well Scotch shots & drinks.
Rum Sundays
Visit Louie Oliver's on Sundays for $3 well Rum shots & drinks.
Dust Bowl Brewing
Join us Thursdays in February from 5PM - 10PM for Dustbowl Brewing's Peace, Love &Haze Hazy IPA pints for $6.
Drink of the Month
Jameson Cold Brew Iced Coffee - $8
Jameson Cold Brew Whiskey, Cold Brew Iced Coffee, Bailey's Irish Cream, Simple Syrup.
St. Patrick's Day Specials - Tuesday March 17
Corned Beef & Cabbage
Slow Braised Corned Beef
Traditional Boiled Cabbage
Roasted Fingerling Potatoes
Whole Grain Mustard
$21
Drink Specials
$2 Bushmill Shots
$3 Jameson Shots
$5 Guinness Cans
$6 Sierra Nevada Pale Ale Pints
$7 Boilermakers
$8 Irish Slammers
Penny Wine Wednesdays
Wednesdays in March, visit Louie Oliver's for 1 cent house wine with a $15 minimum food purchase. Max of 2 glasses of 1 cent wine per person.
Why You'll Love It
Start of dialog window.
Why You'll Love It
End of dialog window.